Project Skylab, the next evolution for the Aerospace Center for Excellence on the SUN 'n FUN campus at Lakeland Linder International Airport in Florida, is preparing for launch.
The $4.6 million project will add 8,000 square feet of convertible educational space to the Aerospace Discovery at the Florida Air Museum, create a new entrance and lobby for the museum, as well as expand exhibit space in the museum.
Project Skylab's convertible space will be able to go from five classrooms to one large auditorium that seats 500 people. Once complete, it will meet a community need for additional educational space and a place where students can get hands-on learning experiences in the sciences through a new program called STEMfusion.
"We need to provide a way for students to be excited by the sciences and not afraid of them," says John "Lites" Leenhouts, SUN 'n FUN president. "The way you do that is to have them touch, feel, and observe, rather than just study from a book."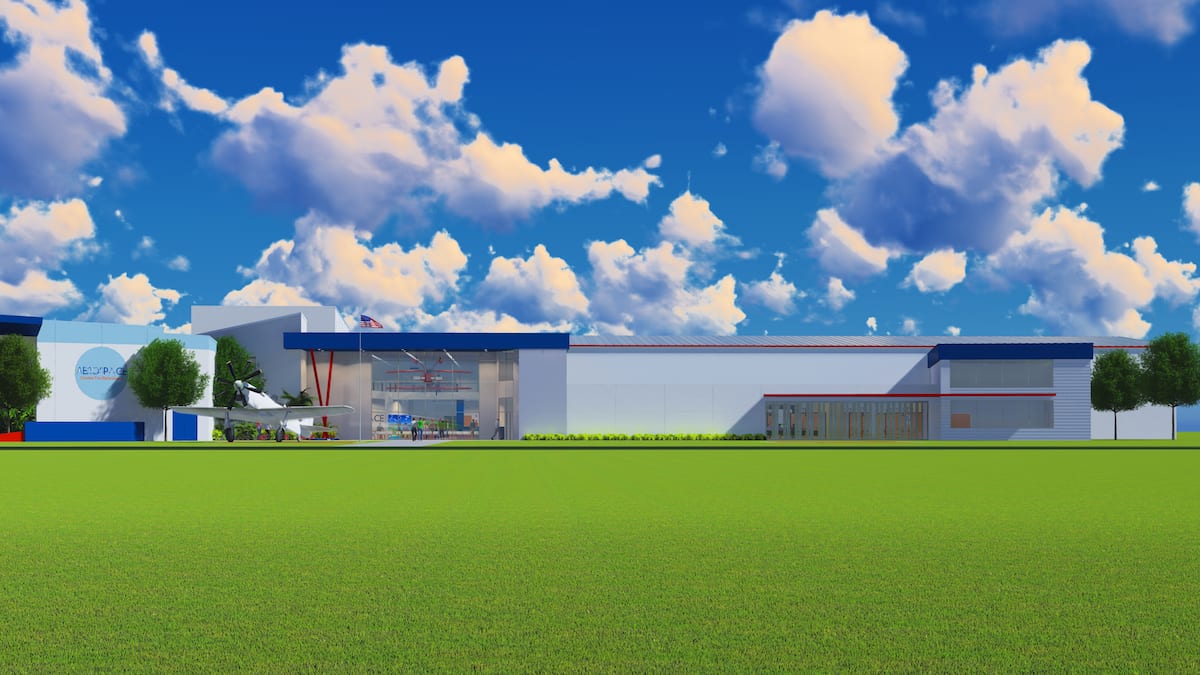 That extra educational space, however, won't just be for schoolchildren. ACE officials hope that the space will be used by people from "pre-K all the way up to 99," says Ed Young, ACE executive director.
"We've talked about providing all kinds of things to keep people engaged," he said. "Some of the post-secondary institutions are interested in doing lifelong learning programs, because if we don't activate the mind it becomes pretty stale."
Project Skylab is the "next evolution in what we're trying to do in Polk County with aviation and education," adds Eric Crump, Aerospace Program Director at Polk State College.
"We're an aviation ecosystem," he says. "We're not just employers, we're not just education, we're not just an airport, or an event. Project Skylab takes everything that we're doing separately and puts it all together."
It also falls squarely into ACE's mission to "engage, educate and accelerate the next generation of aerospace professionals," notes Rick Garcia, ACE Board Chair and president of Gulf Coast Avionics.
"We have a cause and that cause is to educate," he says.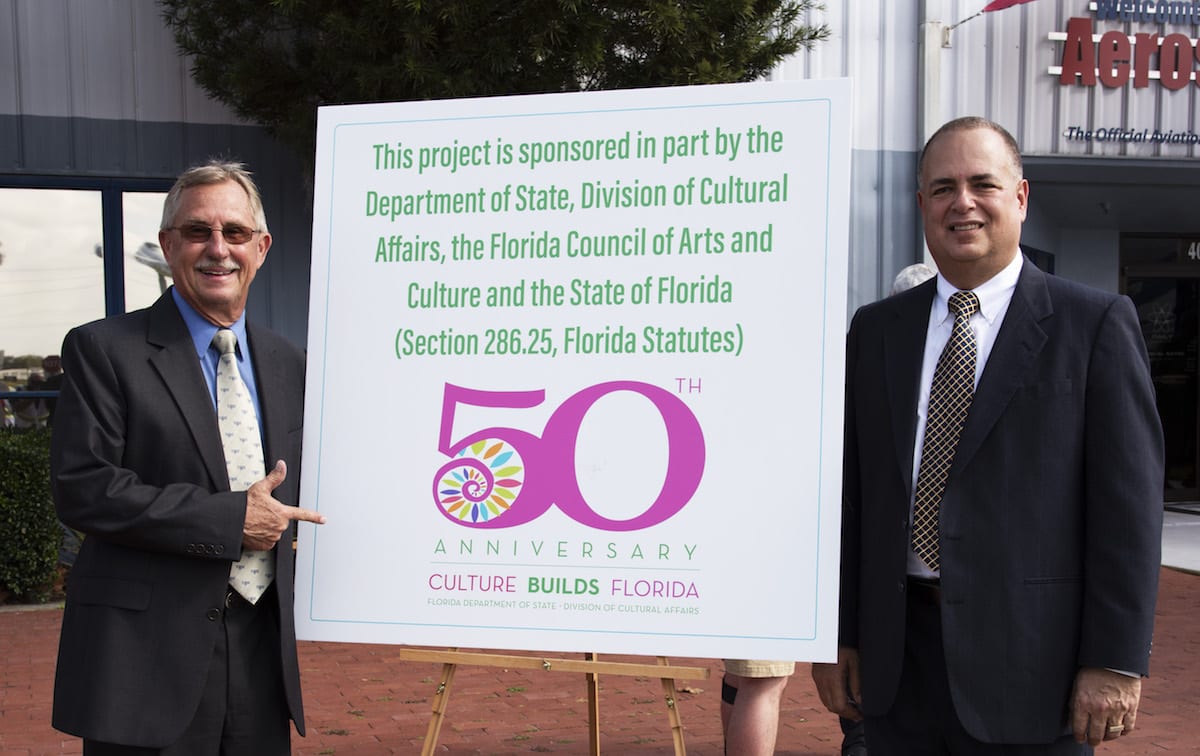 The mission of the learning laboratory is to "up the ante for rapid learning in the world of the sciences," Leenhouts says.
"It's a launchpad for the future," he explains. "Just like Skylab is a launch pad for those who are going to the moon, we are going to give the students a foundation from which to leap into their own personal future."
STEMfusion
Providing that foundation is a new program called STEMfusion, created by Kimberly Brewer, ACE education director.
The hands-on learning experience will be tailored to the students' ages, with different activities for different ages. The curriculum will meet not only Florida standards, but national standards, according to Brewer.
"Ultimately, the outcome is to inspire students to pursue aerospace and STEM careers through project-based learning," she says.
"It encourages students to learn and apply their knowledge and skills through an engaging experience," she explains. "It provides an opportunity for a deeper learning and context — and also for the development of important skills that they're going to need for college and career readiness, which Polk County, specifically, is very passionate about."
For the kids, STEMfusion will be a day-long field trip to the ACE campus. Teachers will have a variety of options to choose from tailored to what the students are learning in their classroom.
"It's not a one size fits all," she says. "The learning stations will change."
For the younger kids, the day begins at the museum, where there is a scavenger hunt based on their age. Once that's complete, they'll head over to the Buehler Restoration Center to see what's going on there.
"The students might get the chance to rivet or help with aircraft maintenance or restoration," she says. "There's always a project there."
Next stop is the Lakeland Aero Club, especially for the middle school kids, who are getting ready to decide where to attend high school.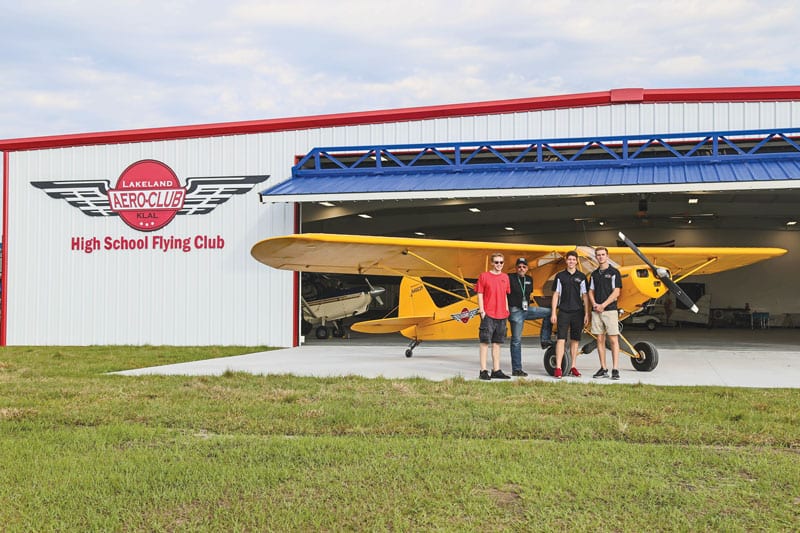 "That gives them the opportunity to speak with some of the high schoolers or mentors that are over there, see what they're working on and the things that they can experience when they start deciding on high schools."
Last stop will be Project Skylab, an engaging learning space with 3D printers, STEM kits, smart boards, and much more. Activities will include "basically anything and everything you can image, from building a hot air balloon to a wing rib to a rocket," Brewer says.
Displays integral to Project Skylab will include several Bernoulli demonstrators, as well as the ACE Planetarium, according to Young.
"Our most popular STEM activity right now is the Planetarium," he says. "We drive that thing all over the state of Florida."
At Project Skylab, the students will be able to walk into the theater and get an immersive experience among the stars, such as a year in the life of the solar system.
"It's an out of the ordinary experience and it lets the teachers really drive those lessons home," he says. "I think that's the best part of how we've designed this."
Breaking Ground
Construction on Project Skylab began in December 2019 with an official groundbreaking on Jan. 9, 2020.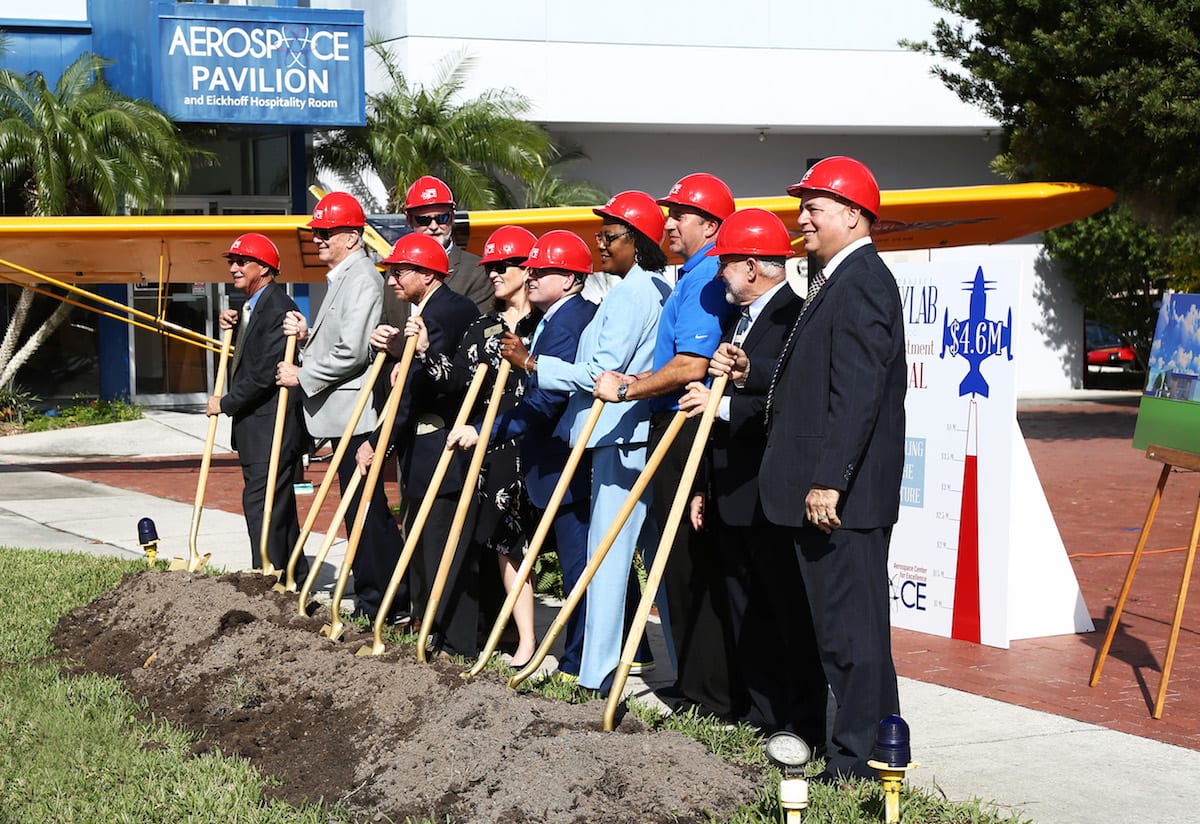 Initial plans called for the shell of the building to be up in time for SUN 'n FUN 2020, but that event was cancelled due to the COVID-19 pandemic.
While the pandemic hasn't put the brakes on Project Skylab, it has slowed it down, according to Greg Gibson, SUN 'n FUN's chief marketing officer.
"We are moving forward at a little slower pace," he said, adding the good news is that "we were already a year ahead."
The money that has been granted so far, including a $500,000 grant from the state of Florida and a $1 million grant from the James C. Ray Foundation, is earmarked specifically for the project. Much of the grant money has stipulations that require construction to move ahead at a certain pace.
"We are going to continue forward with the construction and probably phase sections of the building into existence versus doing it all at once like we'd originally planned," Gibson reports.
For instance, the funding is in place for the classrooms and everything to do with the STEMfusion program, so that should "come together very shortly," he says.
It's the other plans, like moving the SUN 'n FUN corporate offices adjacent to Project Skylab, that are on hold for now.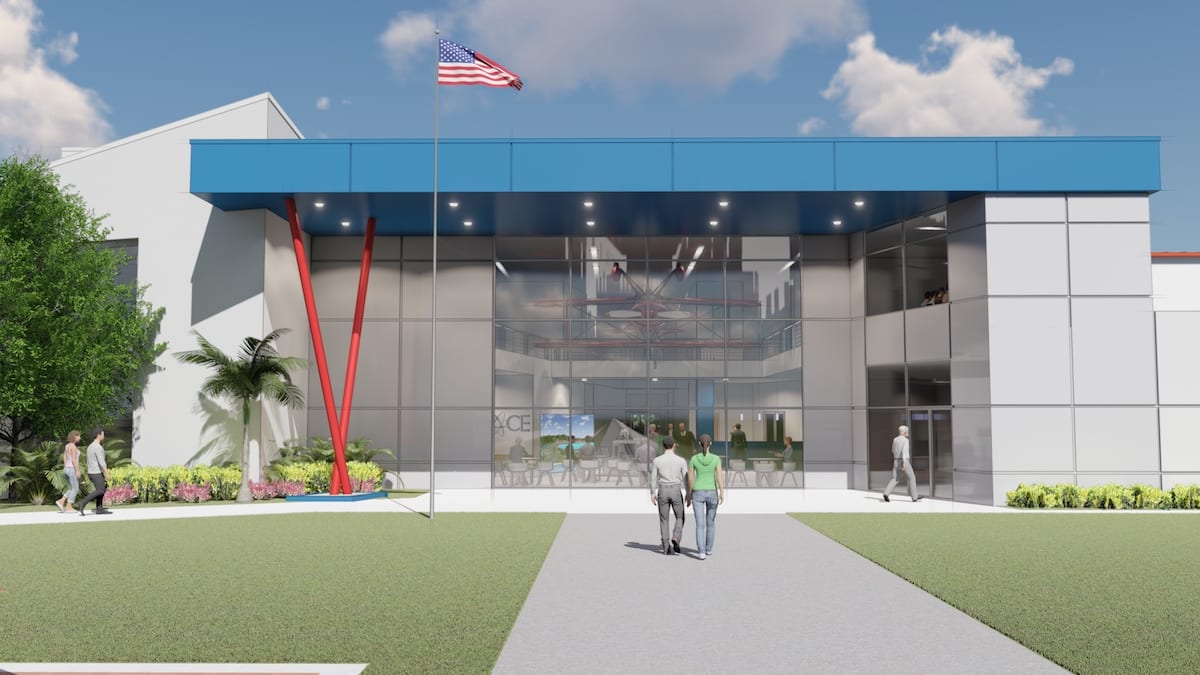 And the organization is running into delays as architects, construction crews, and others essential to making Project Skylab a reality were grounded by the pandemic.
Funding for the project is about 75% complete, Gibson reports, noting SUN 'n FUN was hoping to get the remainder during SUN 'n FUN from attendees.
Fundraising for the project continues online. As a non-profit organization, donations to ACE are tax-deductible.
Before the pandemic, ACE officials hoped that the first classes would be held in the new building in January 2021. That date is now up in the air.
But until then, Brewer continues refining the STEMfusion curriculum, offering a "soft launch" of the hands-on learning experiences on the SUN 'n FUN campus before the shelter in place restrictions stopped that.
But she was able to get some feedback from teachers and students who were able to attend classes, which has helped shape the curriculum.
Getting that feedback is very important, she says.
"When Project Skylab is complete, I can make the experiences very meaningful for classes when they come in," she says.
How Can You Help?
Getting the remainder of the funding is critical to Project Skylab's success, according to SUN 'n FUN officials.
There are many ways to donate to the project — as well as ACE — adds Garcia.
"We love to take donations, whether it is cash, airplanes, or talent if you want to volunteer," he says.
Leenhouts adds that ACE officials would be "grateful" for the donation of tools or supplies that can be used in the STEM laboratories, ranging from hand tools to avionics to drones.
"In the long term, any kind of financial contribution that would help us provide additional teachers would be phenomenal," he adds. "Because we'll build a facility and we have teachers now, but we'll need more. We'll need to go out and hire specialty science teachers to help engage these young men and women with the STEM knowledge to make them the advocates for the next generation to learn more sciences."