The CFI is the key to the FAA's WINGS Pilot Proficiency Program.
Actually, the CFI is the key to aviation safety, says Heather Metzler, an FAASTeam Program Manager and an expert in WINGS.
"Whether it's this program or any other program, the instructor is the key," she said. "The designated pilot examiner just sees an airman for a short amount of time to make sure they meet the minimum standard on that day. After that, it's all up to the instructor."
That's why the FAA really wants CFIs to participate in the WINGS program, added Jim Alexander, an FAA Safety Team Representative and WINGSPro with the Washington FSDO.
"So, here's a challenge to all the CFIS and DPEs out there," Alexander said during a May 2020 webinar on WINGS. "Please ensure all your students, clients, and applicants are signed up for WINGS. Sit down with them at the computer and help them do it if you need to."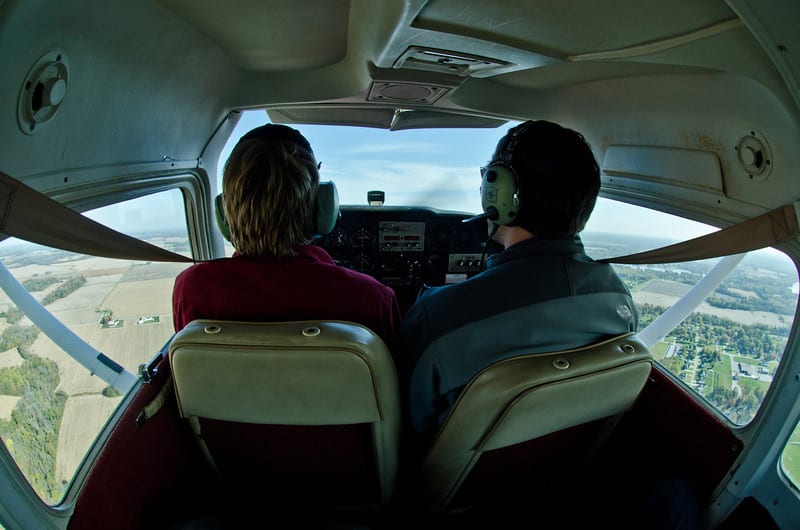 "Remember, the successful private pilot practical test is also the completion of the first basic phase of WINGS," he continued. "So as soon as they get their new ticket, they've already completed a WINGS phase, and it starts the brand new pilot down the road of recurrent proficiency training."
Flight Review
WINGS can also be used for flight review credit.
"This is the one everybody hears about," Alexander noted. "Completion of any WINGS phase satisfies the requirement of a flight review, per 14 CFR 61.56. A WINGS phase consists of three knowledge activities done on the ground and three flight activities with a CFI, all completed within a 12 calendar month period, because activities expire after one year. This is an alternative method to complete your traditional flight review, which you do every 24 calendar months with a CFI. The benefit of using WINGS for this is that you're going to fly with your CFI several times in that two-year period. That's going to lead to increased proficiency and safety."
But what if you have a pilot who needs a flight review, but doesn't participate in WINGS?
"Why not sit down with them and recommend doing the WINGS program," Metzler asked.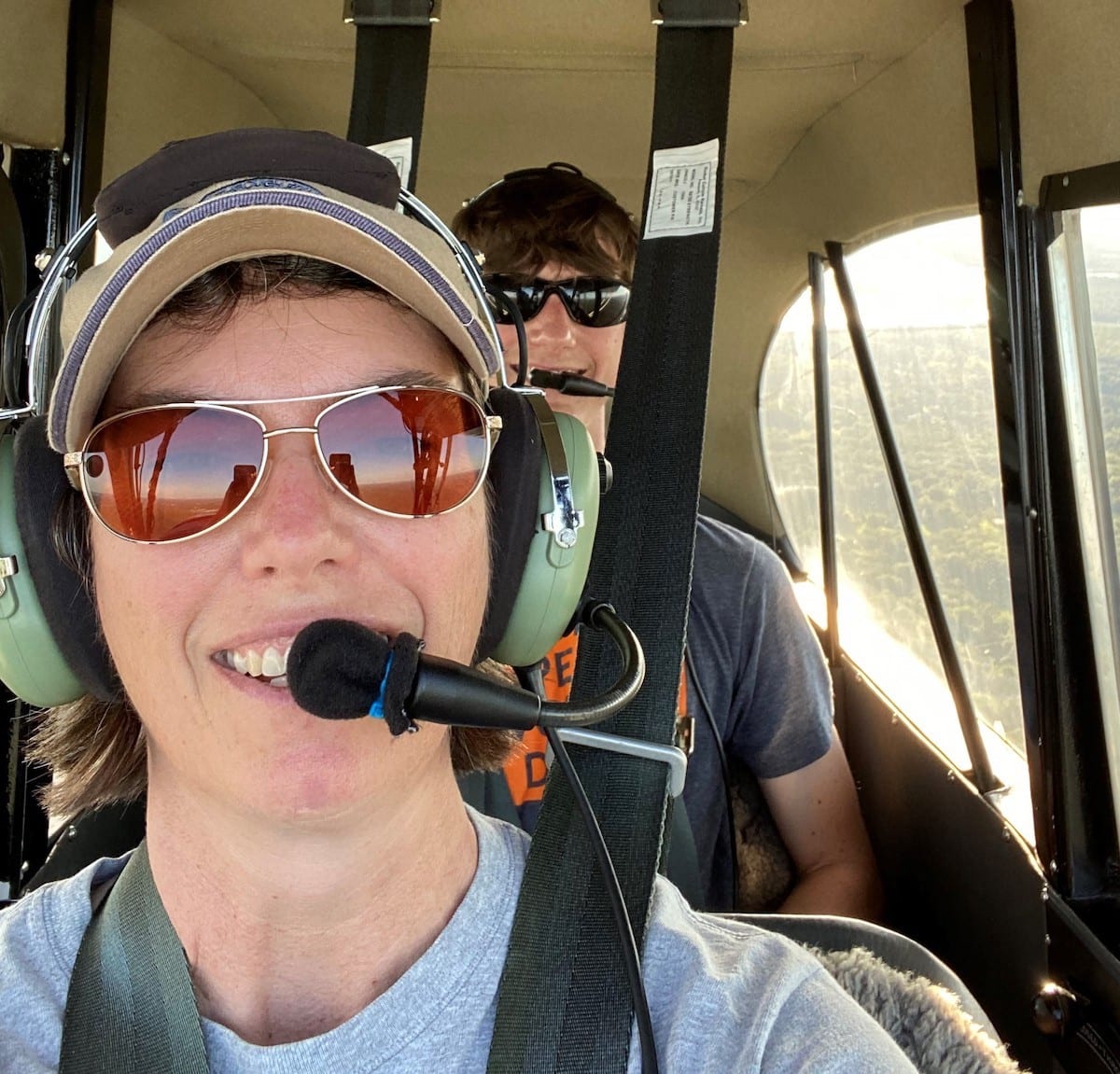 Once a CFI reviews with the pilot what they are doing in their flying and what they plan to do, the CFI can show the pilot how to use WINGS to make them a better and safer pilot, she said.
"There's all kinds of different options about different flight topics and things that you can do. Some airmen may be really good at normal landings, but not crosswind. The instructor needs to go 'you did really well here, but we need to work on this to be able to complete this phase.' So you're working on your weaknesses and you're continuing to hold on to your strengths. But, it takes the instructor to do that."
The Benefits to the CFI
And while the pilot benefits from a better flight review, using the WINGS program also helps the CFI.
Did you know you can renew your CFI certificate without a flight instructor refresher course?
"Save the $125," Alexander advised. "All you have to do is have your own current WINGS phase and then you have to sign off 15 WINGS flight activities with at least five different pilots over the previous 24 calendar months. If you're flying regularly as a CFI, that's really not that hard to do. So this is a great way to save money and to utilize the WINGS program at the same time."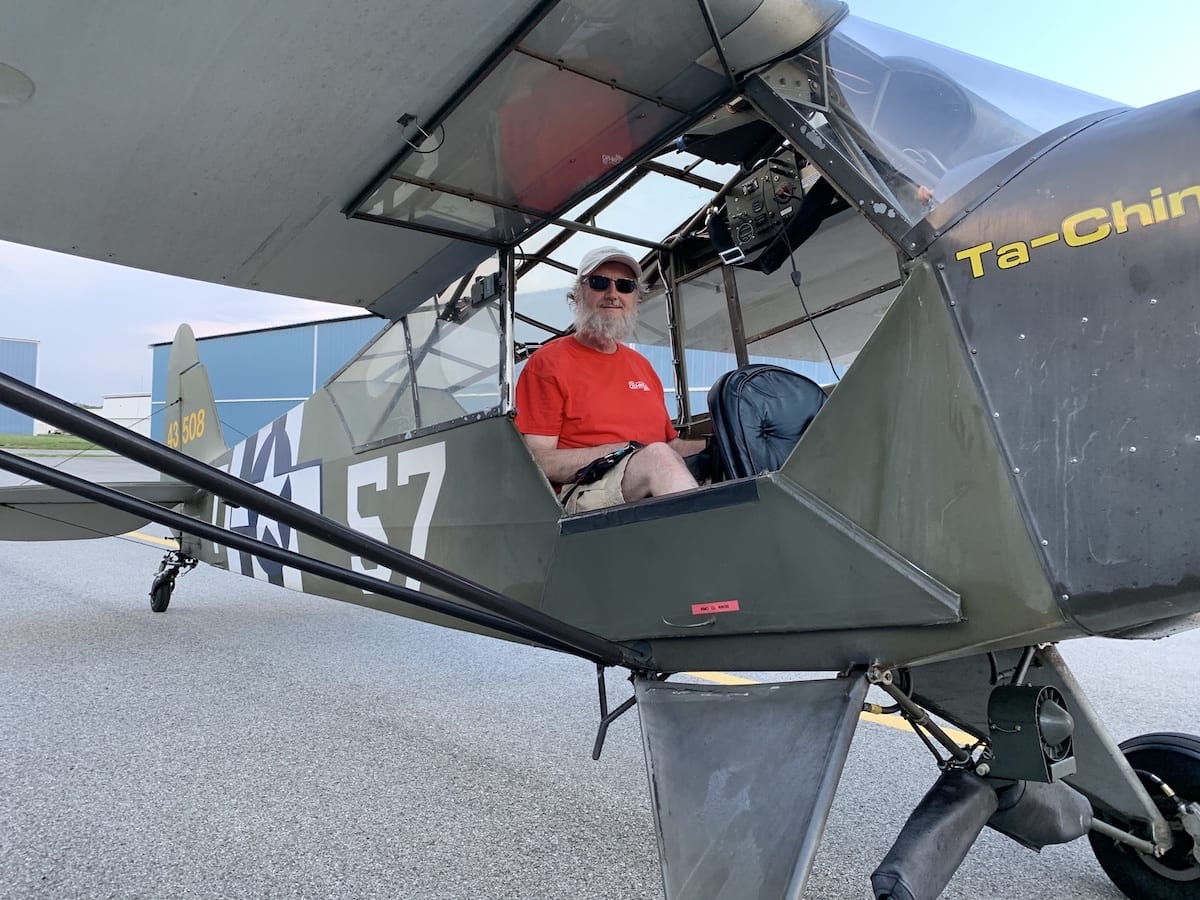 He noted that WINGS courses can be embedded in a CFI's training syllabus, no matter what syllabus is used.
"There's lots of training source material on FAASafety.gov that supports and reinforces your student instructor sessions," he said. "For example, you may have a student who needs some extra work on airspace, or TFRs, or runway incursion avoidance, or something like that. There are WINGS courses for all of those things."
"You can tailor training directly to your student's needs," he continued. "It also helps ingrain a safety mindset with your students. Set the example by using WINGS yourself. It will rub off on your students. They do pay attention to what their CFIs say and do."
WINGS creates a culture of ongoing proficiency training, he added.
"Convince your students that the check ride isn't the end of learning. It's only the beginning," he said.
While many pilots complete their private certificate then go on to their instrument rating, commercial certificate and beyond, there's just as many pilots who earn their private ticket to just fly for fun.
"For those pilots, you're not going to see them again for two years until they need their flight review under the traditional flight review," he explained. "If you convince your students that they should complete their flight review using the WINGS program, you're going to see them several times in that two-year period, and they're going to be safer and more proficient pilots. So everybody's going to win."
A CFI Protection Plan
Another benefit to using WINGS: WINGS documents your flight reviews and enhances your liability protection.
"As you know, a flight review only requires a minimum of one hour ground instruction and one hour flight instruction," Alexander said. "So you may have a client who you give a flight review to. And at some point down the road, they have a mishap, or a deviation, or something. The FAA may come to you and say, 'You signed off their last flight review. What did you cover?' Hopefully you have a good answer for that."
"If you use the WINGS program, you're always going to have a good answer for it because you can say, 'Sure, let me show you. Here are the three flight activities we covered. Here are the standards and requirements and we did all of those. Here are the three knowledge topics that the person did. Here is what the subject was and the details.' It's very well documented and structured. You won't ever have to worry about it, so it enhances your liability protection."
"Using WINGS also enhances your reputation as a professional and safety-conscious CFI with your students, with your peers, with your employer, with your potential employers like the airlines, and with the FAA," he said. "Again, it's a win-win for everybody."
More Chances to Win Money
CFIs also get extra opportunities to enter the $10,000 WINGS Sweepstakes. Designed to encourage participating in WINGS, the yearly sweepstakes awards pilots who complete WINGS phases. Each phase equals one entry into the sweepstakes.
A CFI can earn one entry by completing a WINGS phase themselves, but they also get additional entries when they validate the final flight credit for a client's completion of any WINGS phase.
"Also if you sign off any traditional 24 calendar month flight review, you get an extra entry," Alexander explained. "So depending on how active a participant you are and your students are in the WINGS program, you could get a whole lot of extra chances to win part of the $10,000."
Prizes include two $1,500 prizes, two $1,000 prizes, two $750 prizes, and two $500 prizes.
CFIs get those extra chances because the man behind the sweepstakes, Paul Burger, founder of the WINGS Industry Advisory Committee who puts up the $10,000 every year with his wife Fran, recognizes the importance of the instructor to pilot proficiency.
"The CFI has the most influence over a pilot at the flight review," he said. "The whole objective is to build awareness of and participation in the WINGS Pilot Proficiency Program."
But it's critical that the CFI makes it easy for the pilot to participate in WINGS, Alexander noted.
That starts with giving the flight credit in a timely fashion once the pilot completes a WINGS credit.
And that's pretty straight forward. The student will send you an email through the WINGS system requesting the credit. The CFI then needs to log in to FAASafety.gov, where they will see a red flag that indicates there's some kind of action they need to take.
"You click on that, and then you'll see the request," Alexander said. "You click Accept, and you're done. It sends them an email, the credit is given, the system is updated. It's pretty straight forward."
But sometimes it isn't that straight forward.
"A motivated pilot who really wants to participate in WINGS may change their mind if it's a struggle just to get the credits," he said. "And I've had one or two CFIs that made it a struggle just to get the credits. So please don't be the CFI who's too busy to support WINGS. It sends the wrong message."
This is the fifth and last story in our series on the FAA's WINGS Pilot Proficiency Program. See Part I here, Part 2 here, Part 3 here, and Part 4 here.