John Carroll submitted this photo and note: "This photo was taken by Laura Hughes, from the backseat of an L-19 flown by her husband, Mike. I was flying wing in my Sonex. We were part of a much larger group of airplanes that were there to dedicate a new floating bandstand at Alton Bay, N.H. This is the same site of the wintertime ice runway in Alton Bay. Our large group of aircraft took off from the Laconia Municipal Airport (KLCI), formed up, and made several passes over the water and near the town ceremony."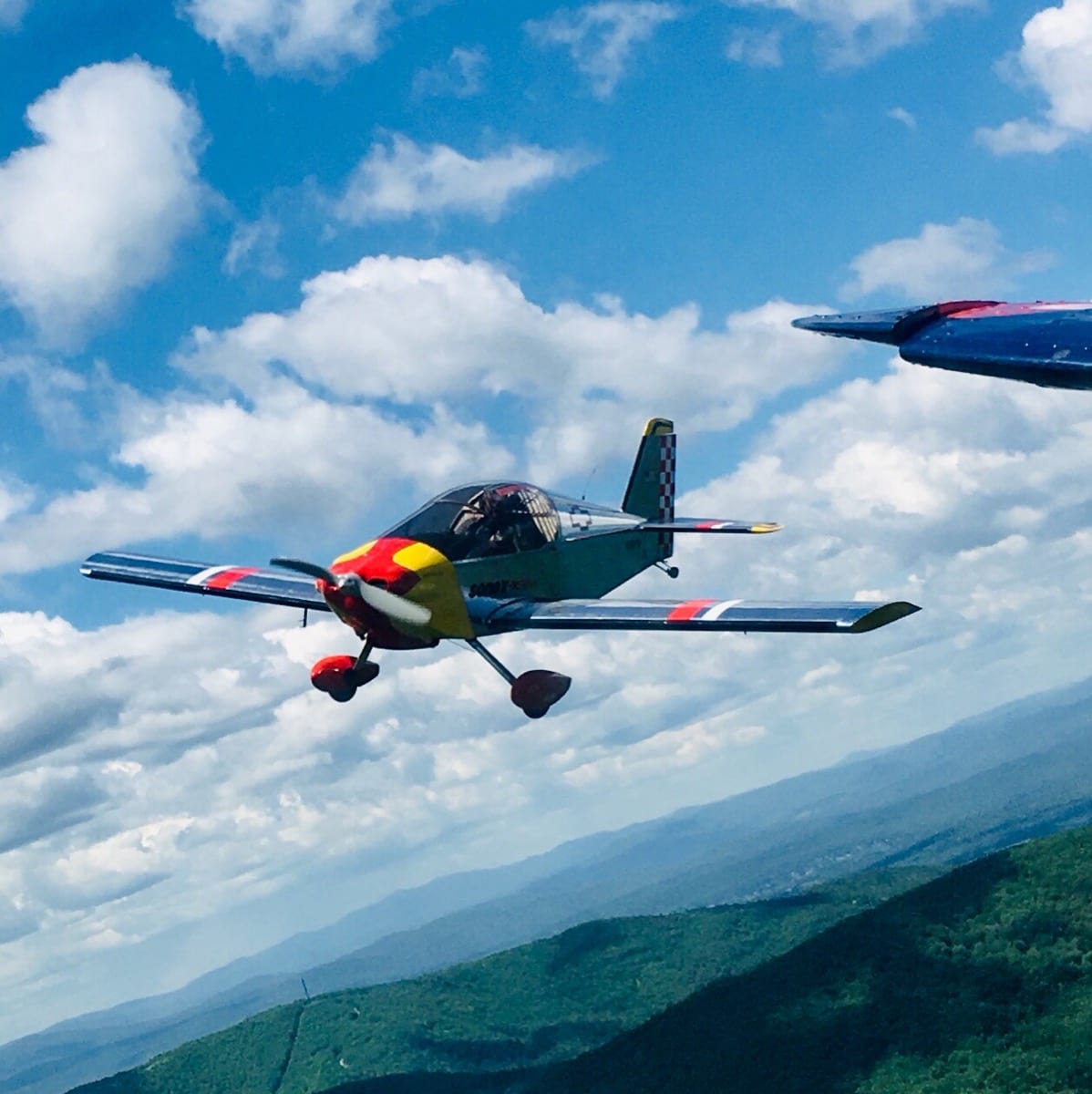 Would you like to have your photo featured as Picture of the Day? You can submit it via this form.
All photos sent in for Picture of the Day are also considered for our new Page 4 photo feature in the print issue of General Aviation News, as well as A Year in Pictures in the December issues.