NITRA, Slovakia — A flying car has successfully completed its first flights.
The fifth generation AirCar designed by Professor Stefan Klein completed two 1,500 foot AGL flights at Piestany Airport in Slovakia Oct. 27, 2020. The AirCar safely achieved two full airport patterns, including two takeoffs and landings, according to officials with Klein Vision.
See a video of the flight below:
The two-seat model weights 1,100 kg (2,425 pounds) and can carry an additional load of 200 kg (440 pounds) per flight.
Powered by a BMW 1.6l engine, the flying car has an effective power output of 140 hp, according to company officials. Estimated travel range of AirCar is 1,000 km (621 miles) and flight consumption of 18 l/h (4.75 gallons).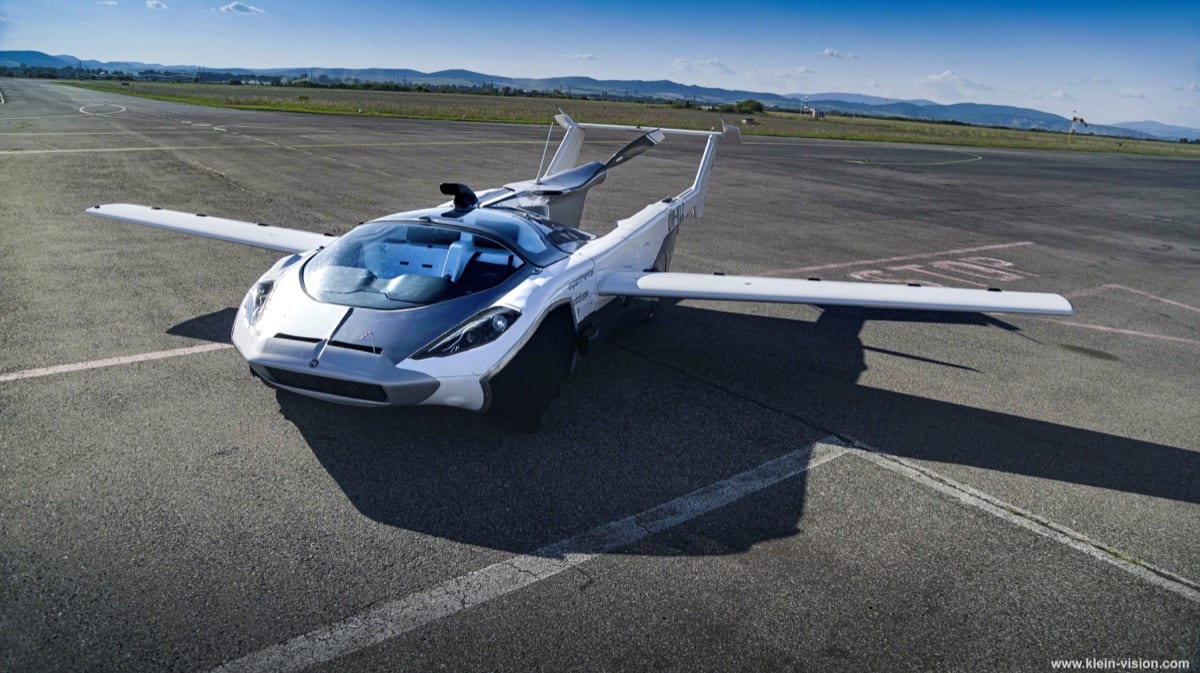 "The key flight parameters confirmed all theoretical concepts and calculations that the development of the AirCar was based on. Following the completion of all required flight tests in compliance with EASA regulations, we will deliver a model with a certified ADEPT, 300-hp engine within the next six next months," said Professor Stefan Klein, Klein Vision's CTO and test pilot. "The good news is, we already have a buyer."