By JOANNA MANNING.
At the Experimental Aircraft Association's AirVenture in Oshkosh, Wisconsin, a group of Oregon teenagers stands beside an RV-12 light-sport aircraft answering questions. They have spent 18 months building the plane on display, and they are eager to put their expertise on display as well. The adults who quiz them are rightly impressed.
The students are with TeenFlight, the high-school arm of Airway Science for Kids (ASK), which serves students in and around Portland, Oregon.
TeenFlight is the brain child of Aron Faegre, Ted Millar, and Van's Aircraft founder Richard VanGrunsven, who wanted to honor the memory of ASK's founder Bob Strickland by creating a program for high-school students.
In TeenFlight, young people are given an opportunity to build an aircraft that they will eventually be able to fly. The student-built aircraft is showcased at Oshkosh and then sold to fund the next build session.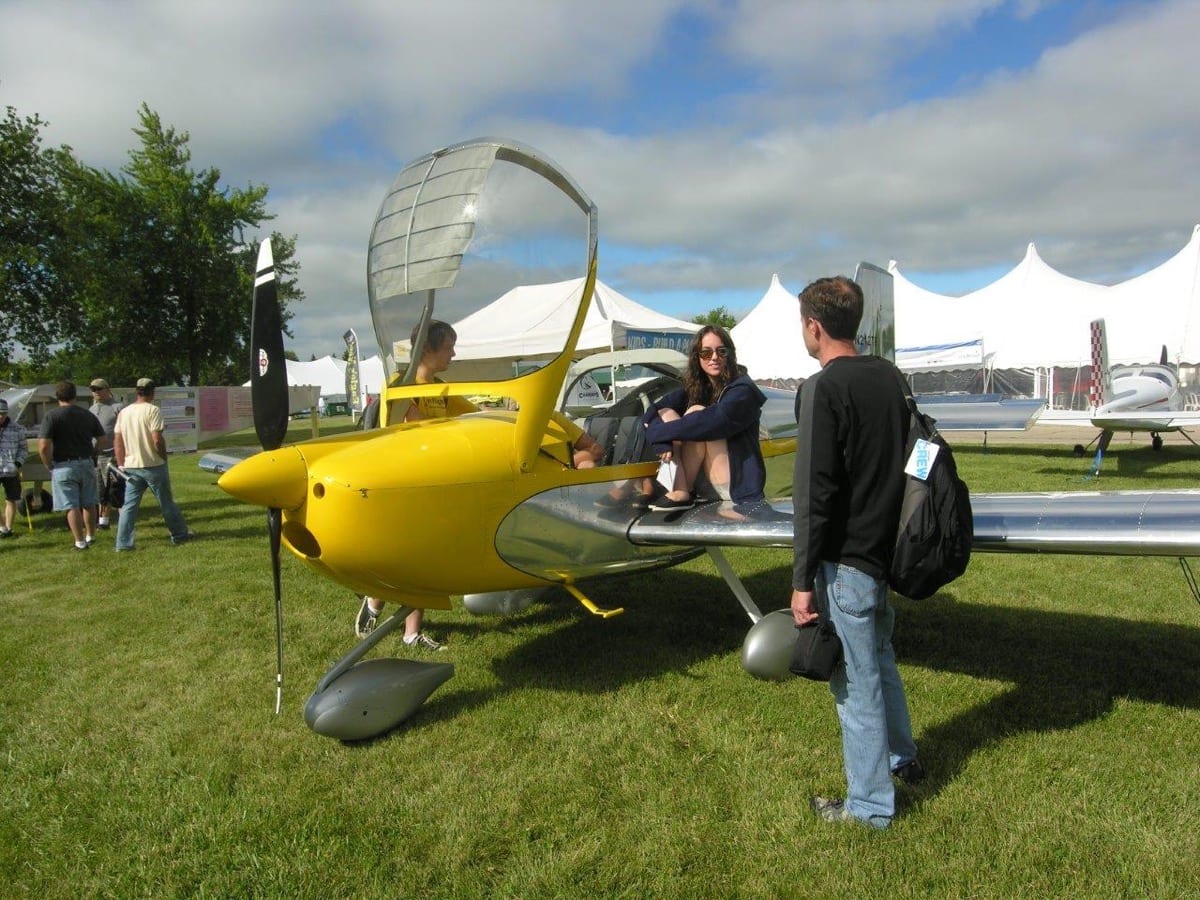 VanGrunsven noted that this is the kind of program he would have loved as a young man. For the first build class, he offered space in his hangar at the Aurora Airport (KUAO) and agreed to oversee construction of one of his company's own kit planes, the RV-12.
"The RV-12 is a well-developed kit plane," he said. "We were confident that with the help of adult mentors and with the right group of motivated kids, they could get the job done."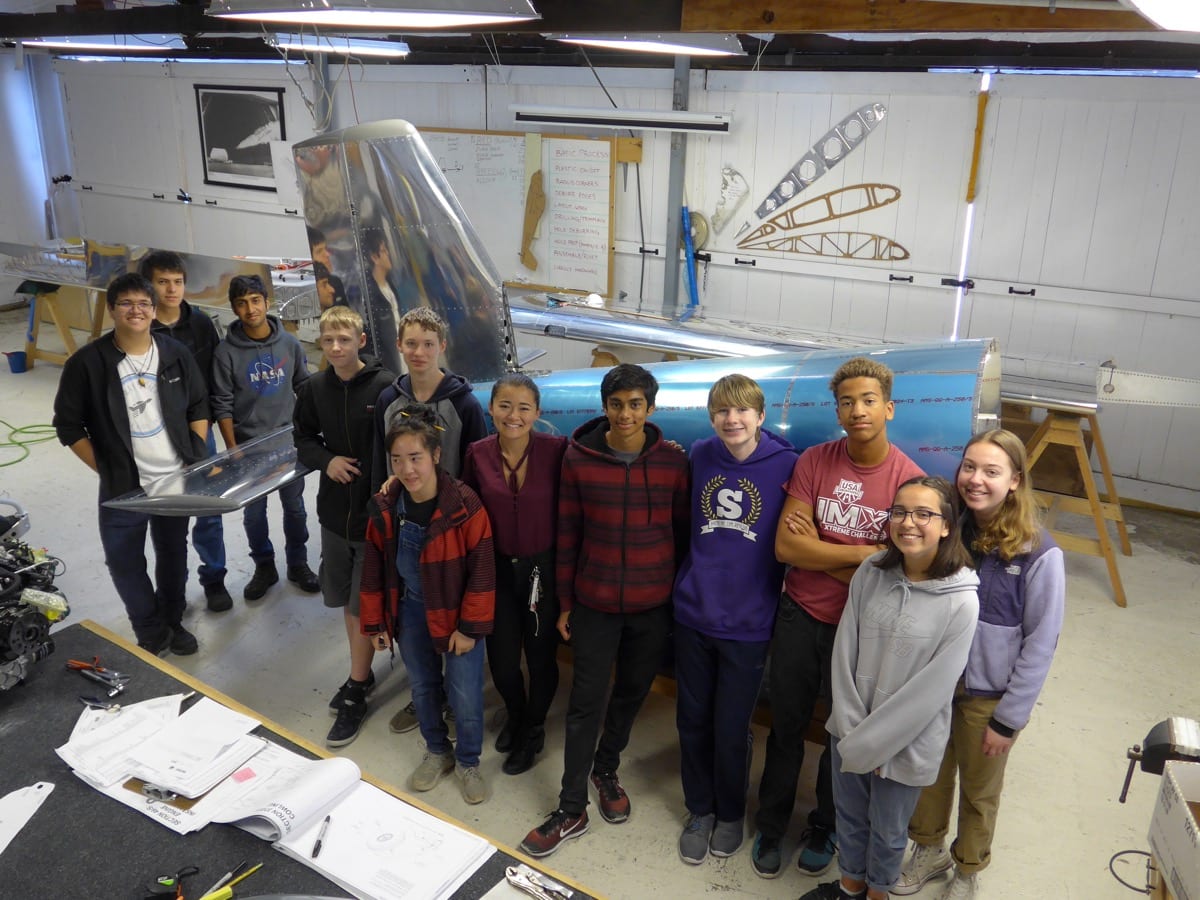 Test Flight
Aric Krause was a high school junior when he joined the inaugural TeenFlight class in 2009. He recalled stepping into the shop on that first day and feeling nervous about the prospect of building an aircraft from scratch. The RV-12 that they were about to build was on display in the hangar, and Aric and his classmates were in awe.
"We all stood around taking pictures, probably looking like babies," he said with a laugh.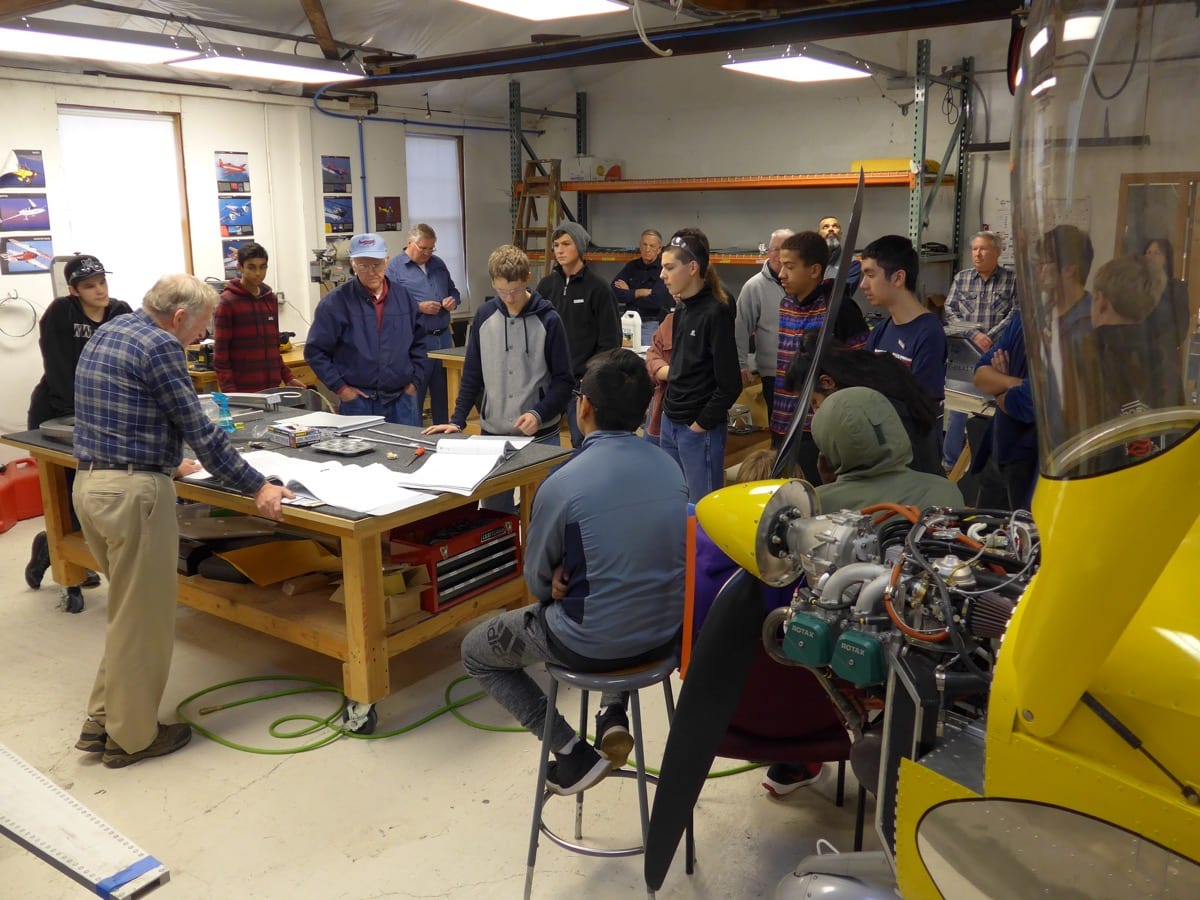 The magnitude of the task at hand was almost impossible for the young people — or their friends — to comprehend.
"Whenever I'd tell people in school about the program, they'd say, 'Oh, you're building an RC airplane?'" Krause said. "Nobody ever believed that we were building an actual aircraft."
If the naysayers could have seen the students' mechanical skills on day one, their skepticism would have been justified.
"Some kids didn't know which side of a screwdriver to hold," Krause said.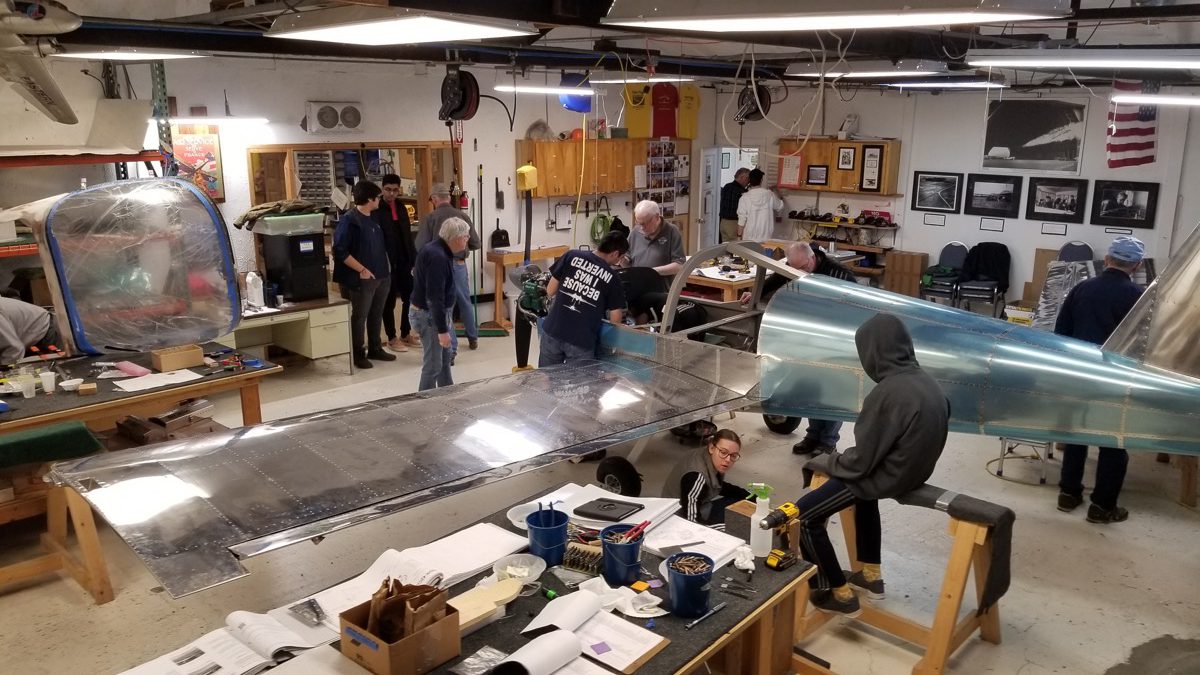 With that in mind, students in each build class begin the process by practicing basic skills. They quickly learn that aviation requires the highest level of precision. Students spend hours deburring metal and drilling perfect holes. Their first major task is to build a simple toolbox.
"The toolbox has all the kinds of rivets and drill holes that they would have to do to start building the plane," said Faegre, who serves as vice president of the ASK board. "In doing that, they learn these initial essential skills, and they also learn how to correct mistakes."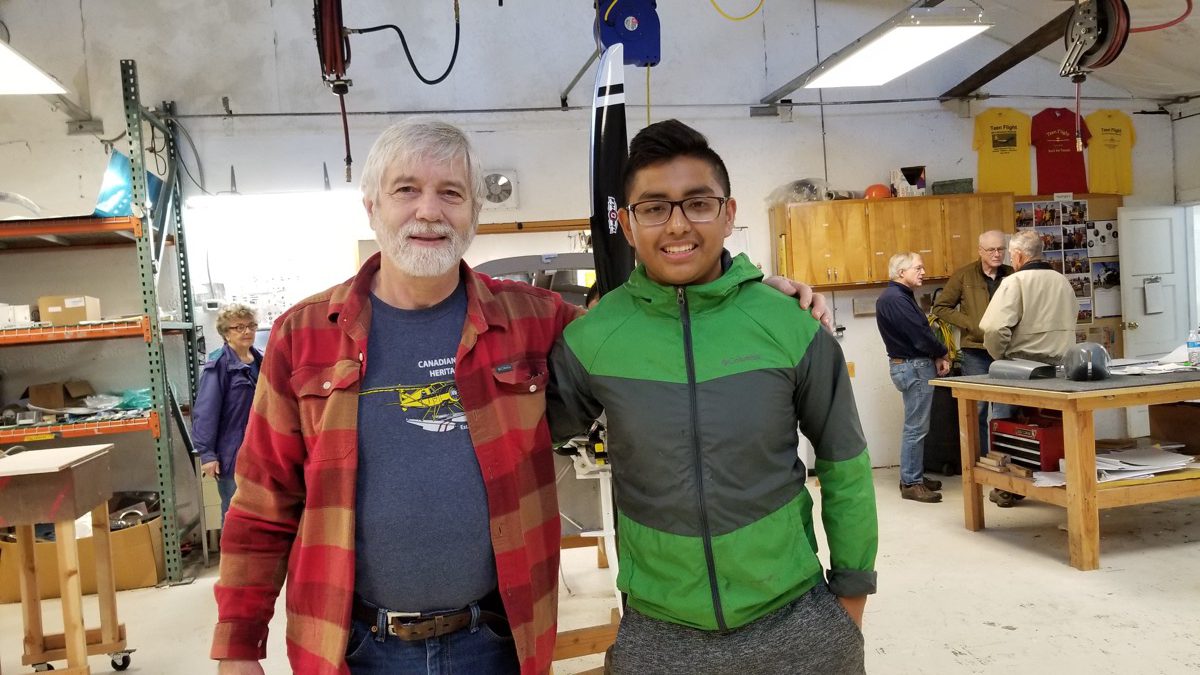 The planes are subject to the same rigorous FAA inspection standards as any other aircraft. Learning to adhere to those standards is critical. And students can take these skills with them into the workforce.
A few years after graduation, Krause took his TeenFlight build plans to a Boeing interview and discussed the process of building an aircraft as a teenager. The interviewers were impressed, and he landed the job.
Now a manager at Van's Aircraft, Krause believes the program taught him not only general mechanical skills, but leadership skills as well.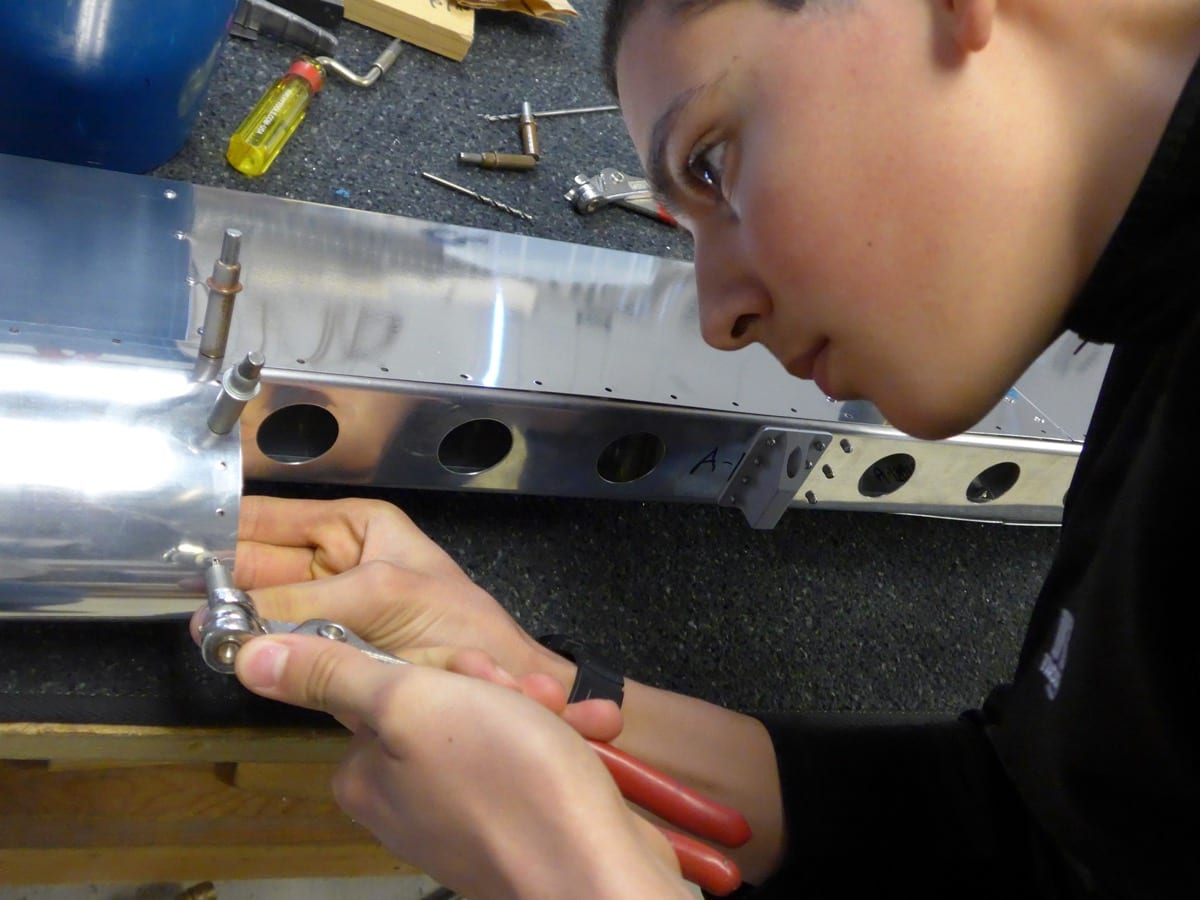 "They broke us up into teams of three or four, and then paired us with one or two adult mentors that have had experience building the plane. Learning to navigate these small group dynamics was a really helpful aspect of the program," he said.
A Career Takes Off
Bailey Francis has always been mechanically inclined. From a young age, she helped her father build race cars, and from the time she could walk, she was riding a dirt bike that she would eventually learn how to fix. The boys never intimidated her, and she never thought twice about getting her hands dirty.
"I've always liked to keep busy and tinker with stuff," she said.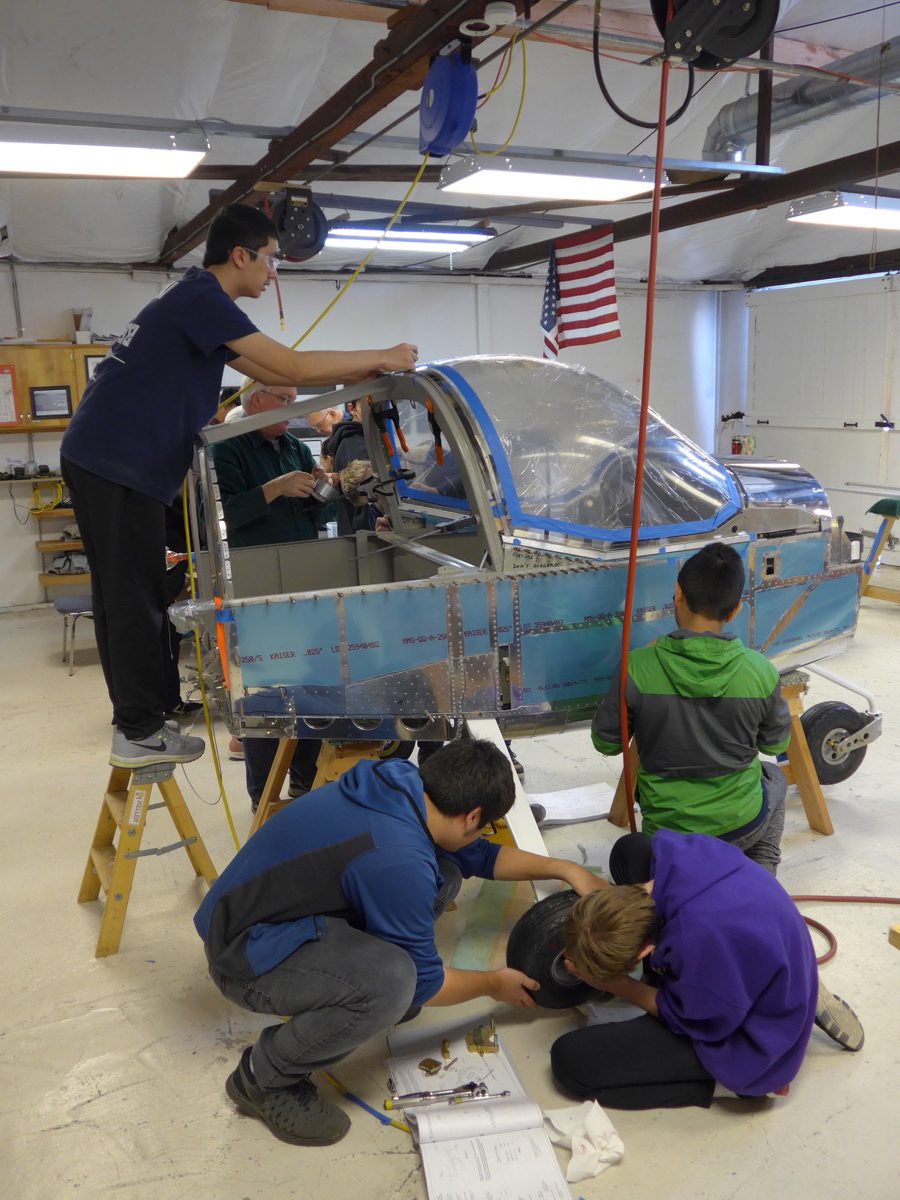 When she heard that there was a program that allowed teens to build an airplane, she was all in.
"That was the whole next level," she said, her voice still filled with enthusiasm years later. "My whole world opened up."
On the first day of her build class, she was excited.
"I actually had chills," she recalled.
She immediately knew that she was in the right place doing exactly what she was meant to do.
Though the build itself was something that she looked forward to each week, she sees, in retrospect, that it was her team's trip to Oshkosh that set the trajectory of her life.
"To see the entire world of aviation really opened my eyes," she said. "That's what really launched my career."
She loved being able to answer questions about her aircraft, often impressing older people with her extensive knowledge. Many people told her they found it inspiring to see a young woman in aviation. "That felt really significant," she said.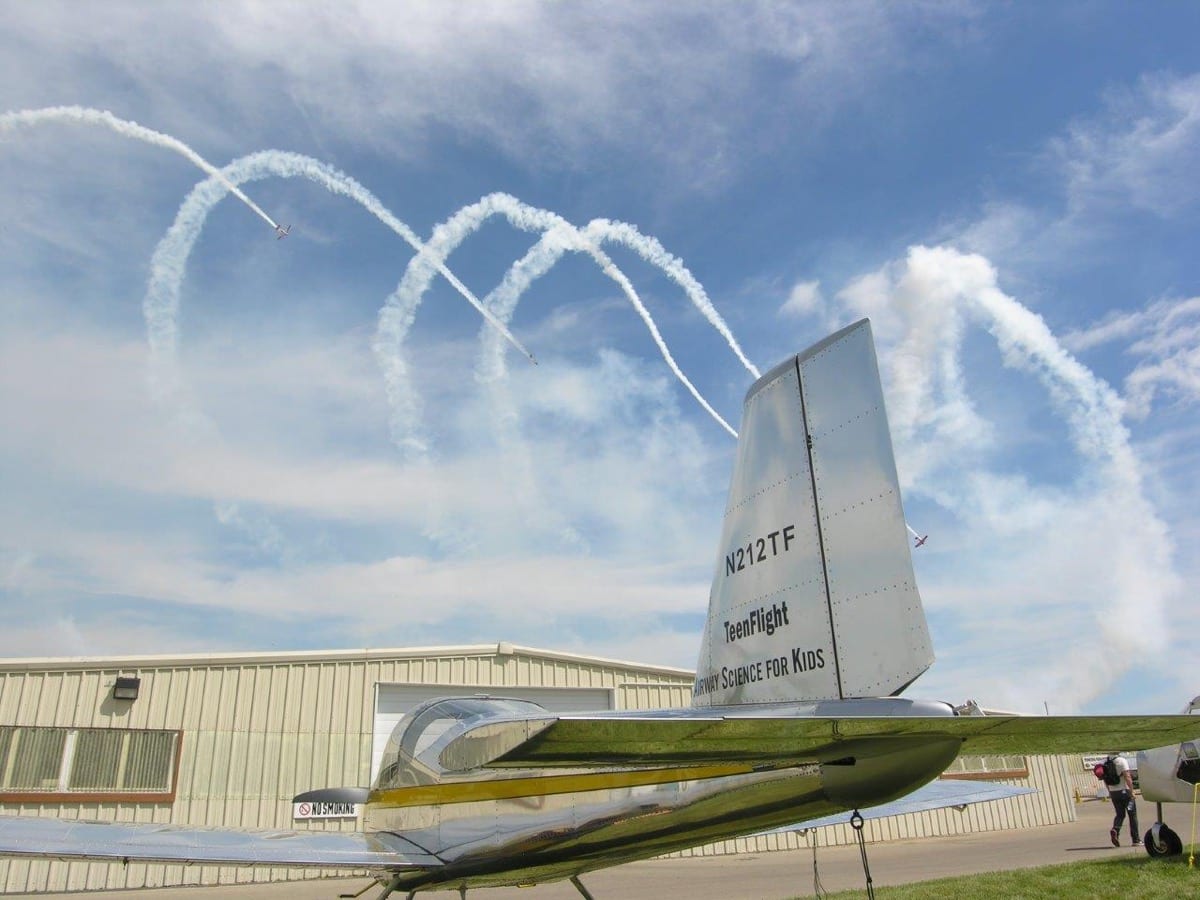 Francis went on to earn a degree in avionics and is now a certified aircraft mechanic working for Columbia Helicopters. She hopes that other young people, including young women, will take advantage of programs like TeenFlight.
"It will push you to do something amazing that could set you up for life," she said. "It's meant a lot to me. I'm super blessed to be where I am."
Plotting a New Course
When Bob Strickland founded Airway Science for Kids, he envisioned an organization that would encourage young people — particularly young people of color — to get excited about science and math while also addressing equity issues in aviation.
Dwight Palmer has seen the equity issues first hand. When his son Jaylen began expressing an interest in aviation, he and his wife were determined to provide him with as many opportunities as they could find. But that often meant driving long distances to out-of-state programs. When Dwight discovered the work that ASK was doing in his own North Portland neighborhood, he not only signed his son up for the after-school programs, he joined the board of directors.
"Airway Science for Kids opens young people who have historically not been connected to STEM programs to enter a field that they otherwise may not have known was an option because they don't know how or where to get the training they needed," he said.
Jaylen is a junior and is still active in the program. Though COVID has suspended the TeenFlight build he was working on, it has not stopped him from pursuing his dreams of flying, and he recently took his first solo flight. Even with the pause in construction, however, he had already learned valuable skills from the program.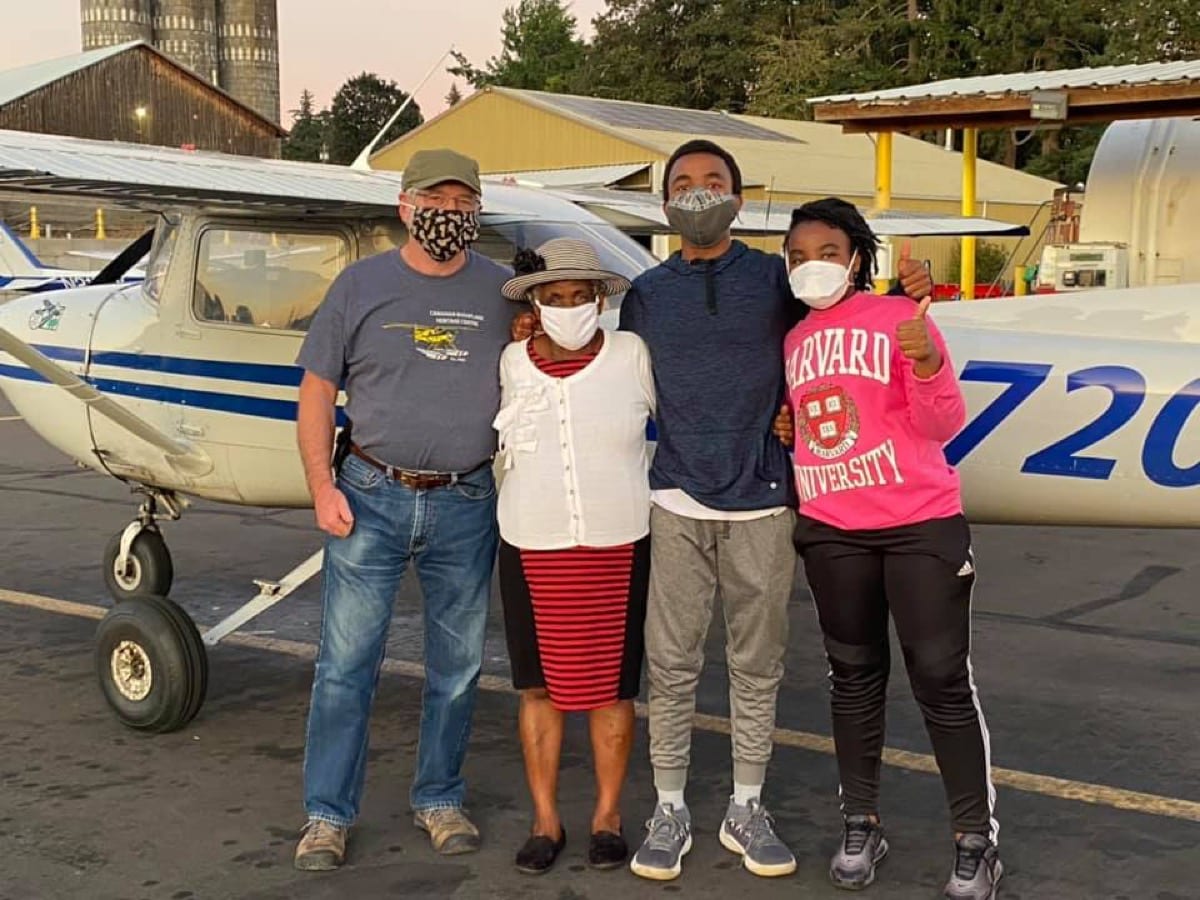 "The build is definitely the biggest thing I've done," he said. "It requires a lot of patience and precision, because if anything gets messed up, you have to restart. Patience and precision are key."
Jaylen has learned to apply these lessons in the classroom as well.
"When it comes to my schoolwork, I make sure everything is perfected."
Dwight Palmer remains passionate about the program and wants to ensure that all students have the same opportunities as his son.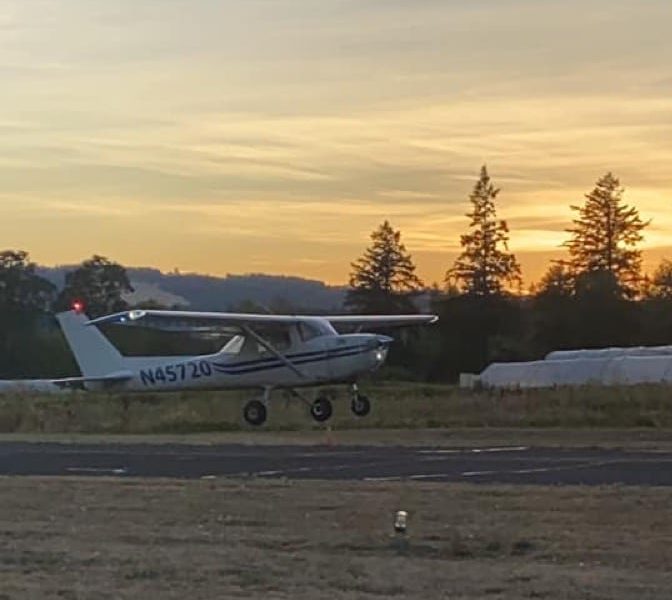 "So often I see kids who are interested in aviation, but there is just nothing available to them to keep that fire going. Jaylen already had the fire for aviation and ASK keeps that going," he said. "By keeping the program in this community, it lets kids know that they are valued and capable of learning — and that others want to invest in their potential."
A Fulfilling Life
Since its inception, the TeenFlight program has conducted builds in Aurora, Hillsboro, and North Portland. It is making good on Bob Strickland's goal of reaching kids in their own neighborhoods and giving them the ability to pursue their dreams.
"We were the founder of this idea of teens building aircraft," Faegre said. "And since then, we've helped and given advice to other organizations all over the United States where similar programs are going on. Some of them are able to do it through their school systems, which is really neat."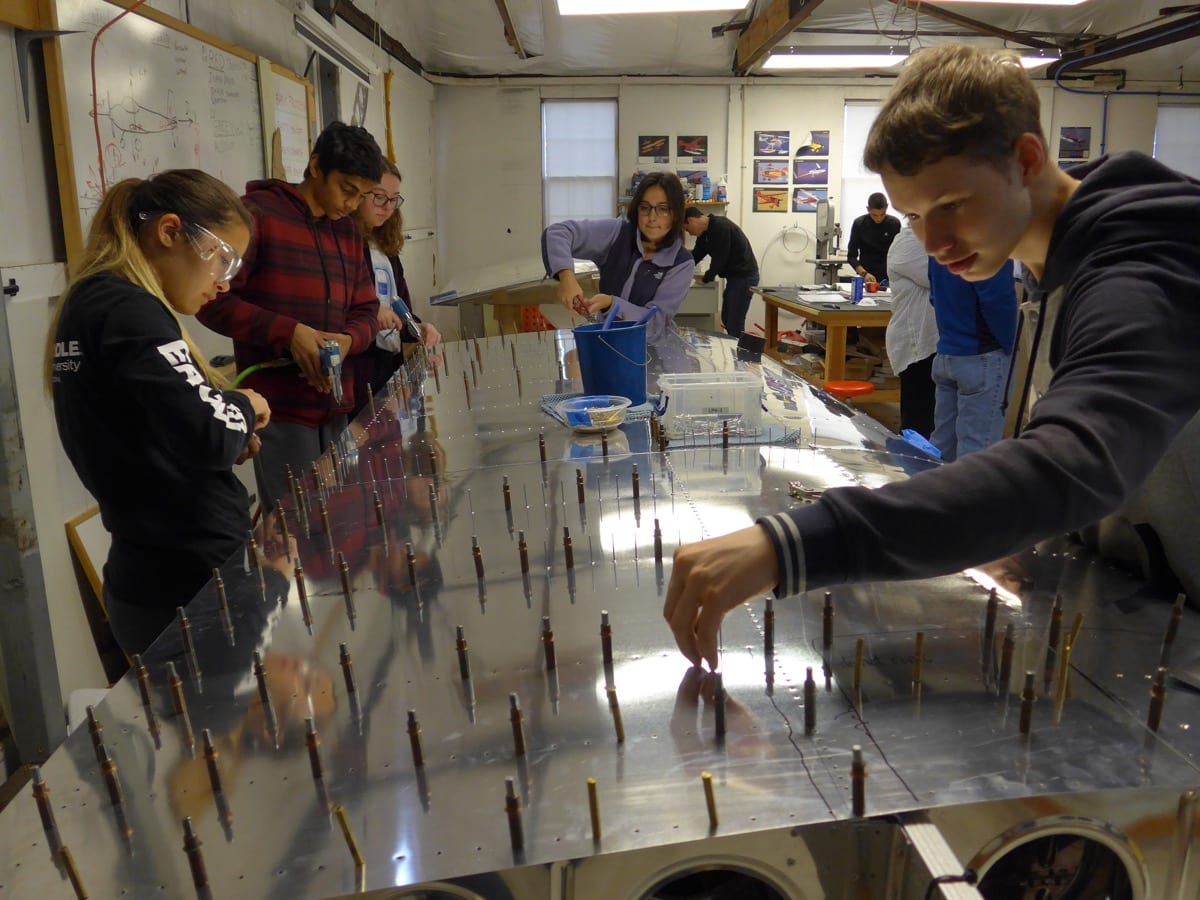 The program's goal is not to produce the next generation of aviators or aviation engineers — although some students pursue those goals and ASK provides as much support to them as it can, including scholarships to pursue flight training. Faegre keeps a broader goal in mind when thinking about the program's impact.
"Most of the kids that we work with go on and do interesting things and do creative things. So they use the skills they learn in TeenFlight," he said. "We like to say that we're not really teaching teenagers how to build airplanes, we're teaching them how to have a fulfilling life with good, interesting careers and to be excited about it."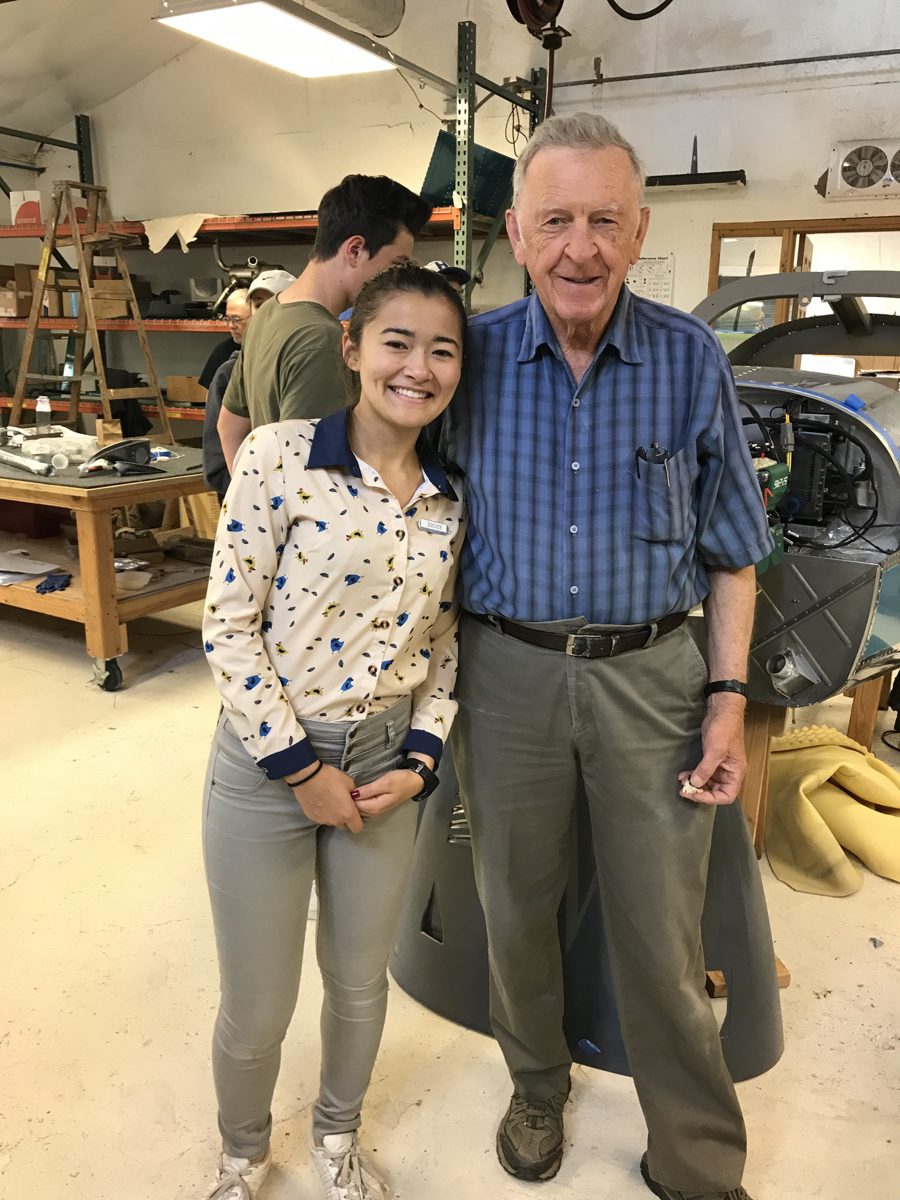 VanGrunsven echoed that sentiment: "We have found that the program can be most helpful for kids who maybe don't fit in on other things, maybe aren't doing well in school. But when they're able to work with airplanes, they get excited," he said. "We've had parents tell us that their child's grades went up after they went into the program. They work harder and they do better."