Aithre has launched a new line of portable oxygen bottles.
The Aithre oxygen bottle is only 2.5 inches in diameter and 11.5 inches in length, weighing just 1 pound, 14 ounces due to its composite carbon fiber and aluminum construction.
"Yet, it packs 47L of oxygen at 2000 PSI," company officials noted, adding the bottle delivers two hours of continuous or intermittent flow of oxygen. "This bottle is designed to fit in your flight bag or backpack and be ready for use anytime you need it."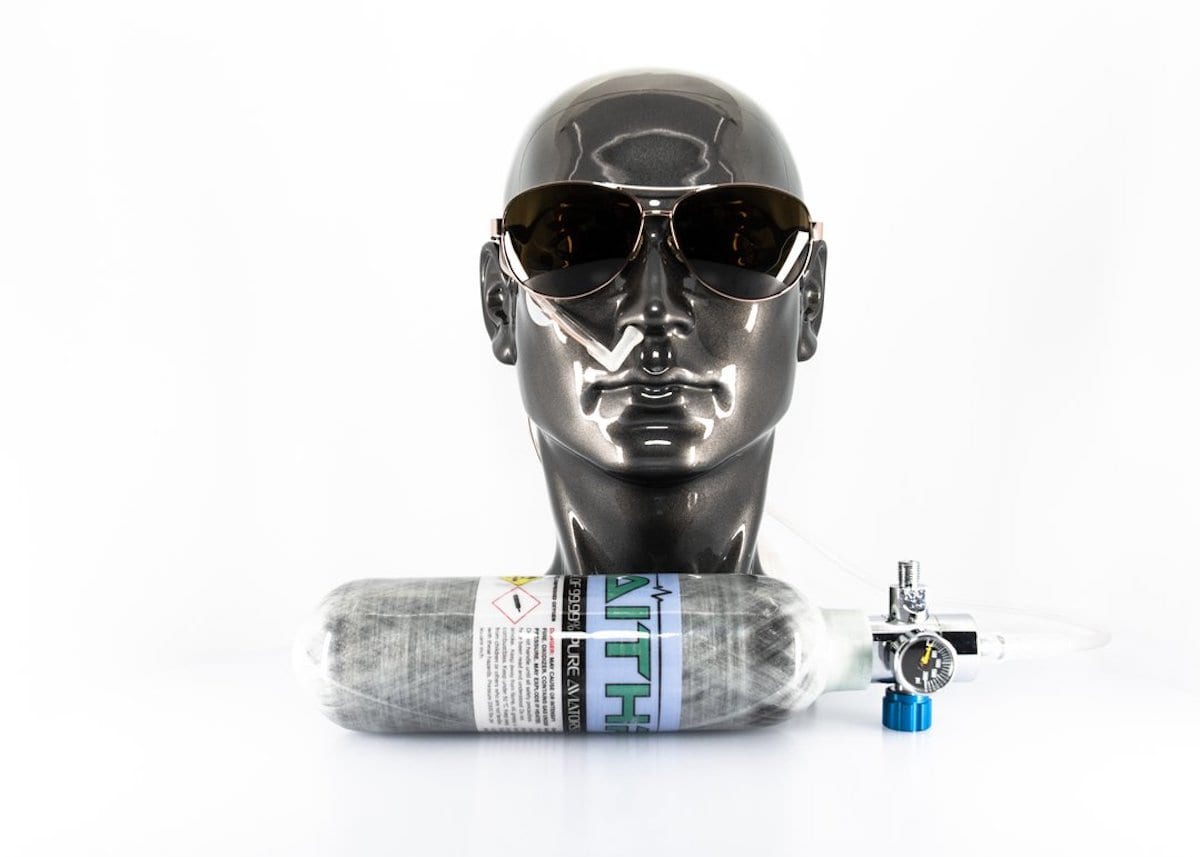 Pilots can refill the Aithre oxygen bottle themselves or at any FBO using standard transfilling equipment, according to company officials.
The Aithre oxygen bottle includes the carbon fiber bottle, combined regulator/valve, neoprene sport carrying bag, and a Uni-flo2 cannula. Price: $395.
You can add the Aithre Altus Meso oxygen pressure monitor and the Aithre Illyrian wearable oximeter as part of any new Aithre oxygen bottle to maximize oxygen use, company officials added.