Garmin has upgraded its GFC 600 digital autopilot, including the addition of Smart Rudder Bias for some piston twin-engine aircraft.
Smart Rudder Bias provides additional assistance against hazardous effects of a one-engine inoperative (OEI) event when appropriately equipped, Garmin officials said.
Smart Rudder Bias assists pilots in maintaining control of the aircraft while determining the next course of action, simultaneously reducing workload in a high-stress and time-critical flight environment, officials explain.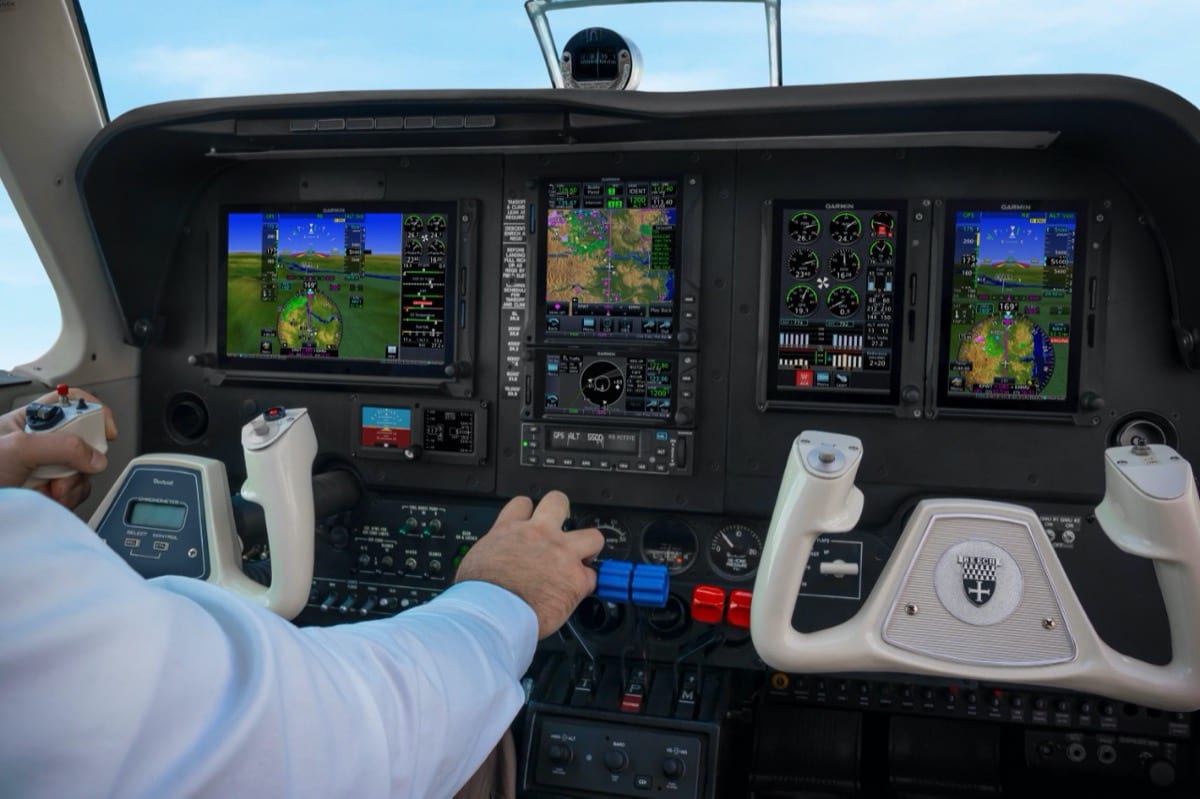 Twin-engine aircraft inherently have aircraft controllability concerns in the event of an engine failure and pilots can expect a significant yaw toward the inoperative engine, resulting in an unstable aircraft state. In addition, due to a sideslip condition and a windmilling propeller, there can be decreased lift on the wing associated with the inoperative engine and simultaneously an increase in drag, all factors contributing to degraded performance and a critical loss in airspeed.
Through integration with multiple onboard Garmin systems, Smart Rudder Bias helps address these concerns and immediately assists with controllability issues, company officials said. This gives the pilot time to take the correct action required to better maintain positive aircraft control and help keep the aircraft in a safe flight condition.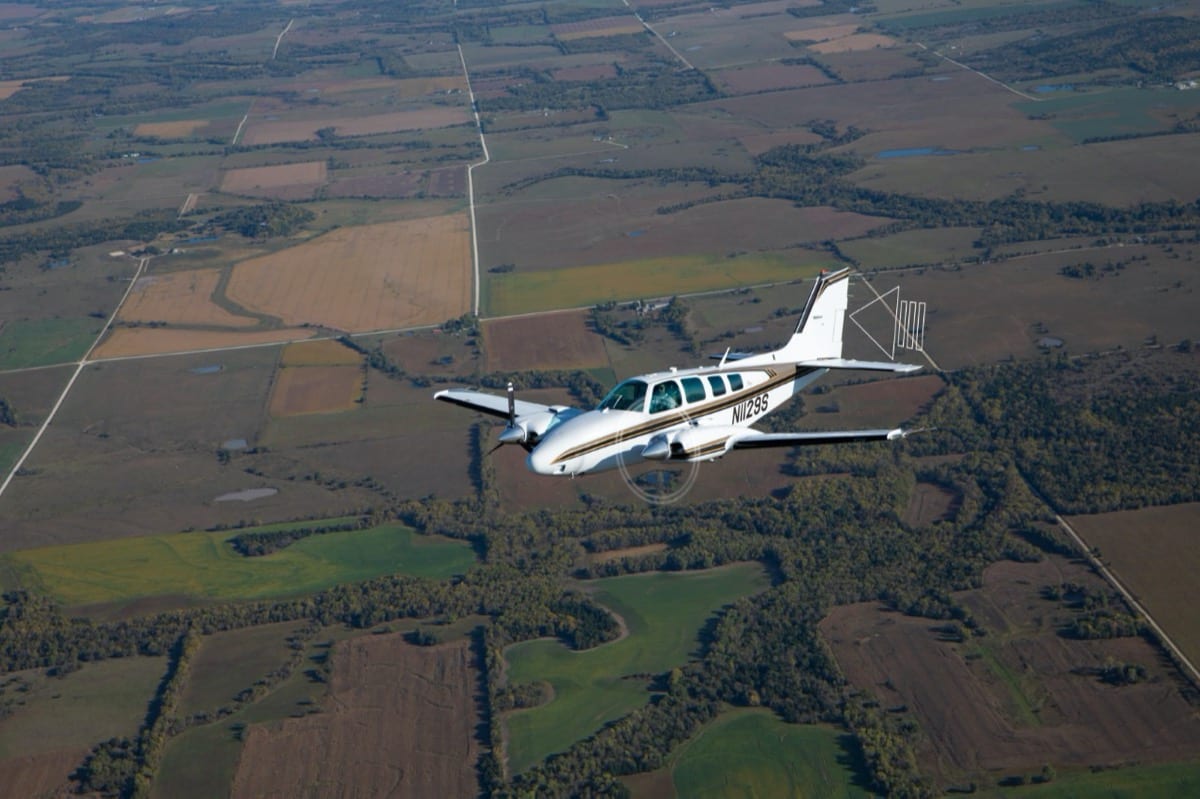 When the aircraft reaches the manufacturer's published minimum control speed (VMC) during the takeoff roll, Smart Rudder Bias is automatically armed. Smart Rudder Bias continuously monitors engine parameters using Engine Indication System (EIS) data displayed on a G500 TXi or G600 TXi flight display and activates when the system detects a predetermined power differential between each engine. Once activated, rudder force is dynamically adjusted to aid a pilot in providing enough force to the rudder to help control a sideslip.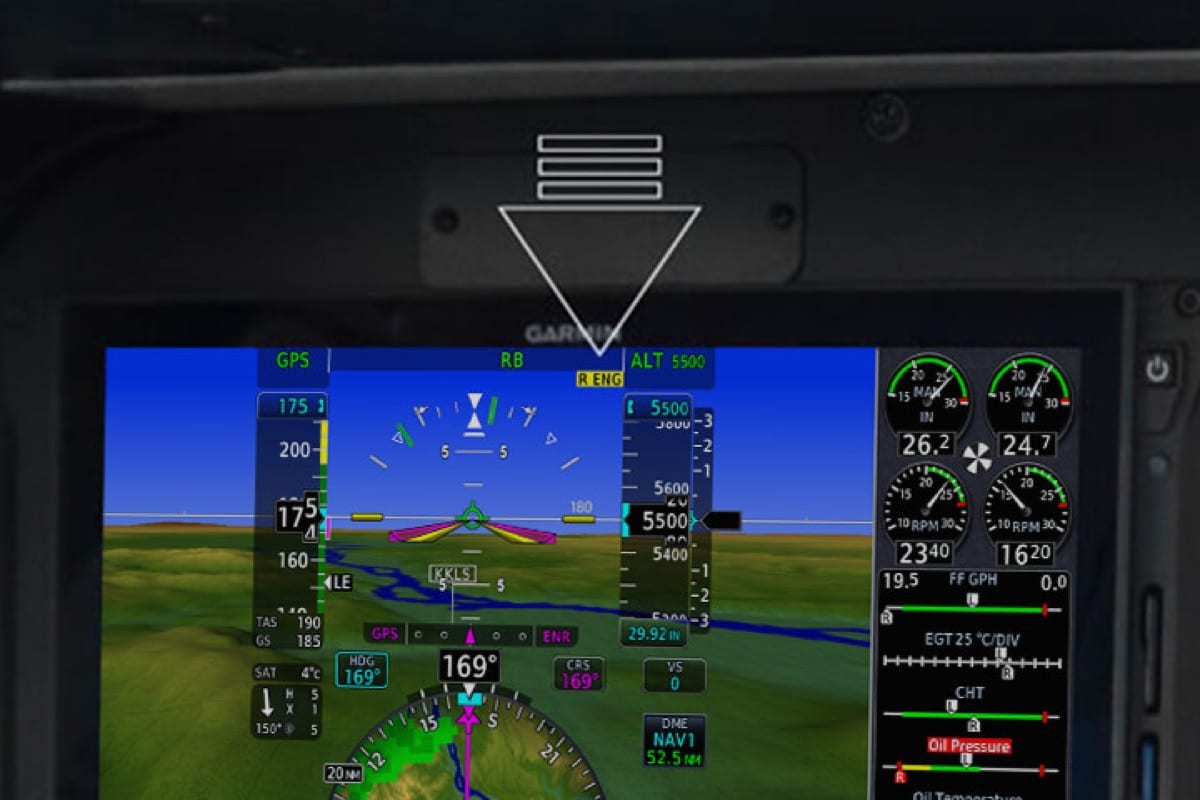 A yellow annunciator for the associated inoperative engine is displayed along with autopilot annunciations on the G500 TXi or G600 TXi flight display, helping the pilot identify the issue quicker.
Smart Rudder Bias can be deactivated via a panel-mounted switch.
Smart Rudder Bias requires a G500 TXi or G600 TXi configured as a primary flight display (PFD) with EIS, which can be shown as a strip on the G500 TXi or G600 TXi, or on a separate TXi display. Additionally, a GFC 600 digital autopilot with the yaw axis option must be installed.
Initial certified aircraft with Smart Rudder Bias capability include the Beechcraft Baron 58 and 58A, as well as the Piper PA-31-300, PA-31-310, PA-31-325, and PA-31-325CR. Additional certifications of Smart Rudder Bias will be forthcoming, Garmin officials say.