Aithre has released a 152L oxygen bottle as part of its new portable oxygen bottle line.
The larger size follows on the release of a 47L bottle, which is available at Aircraft Spruce.
The new 152L bottles "pack a lot of hours in such a small light-weight bottle," according to company officials. Measuring 4.5 inches x 13 inches, and 3 pounds full, the bottles boast six hours of use time at 2,000 PSI with a fixed flow of 0.5LPM regulator.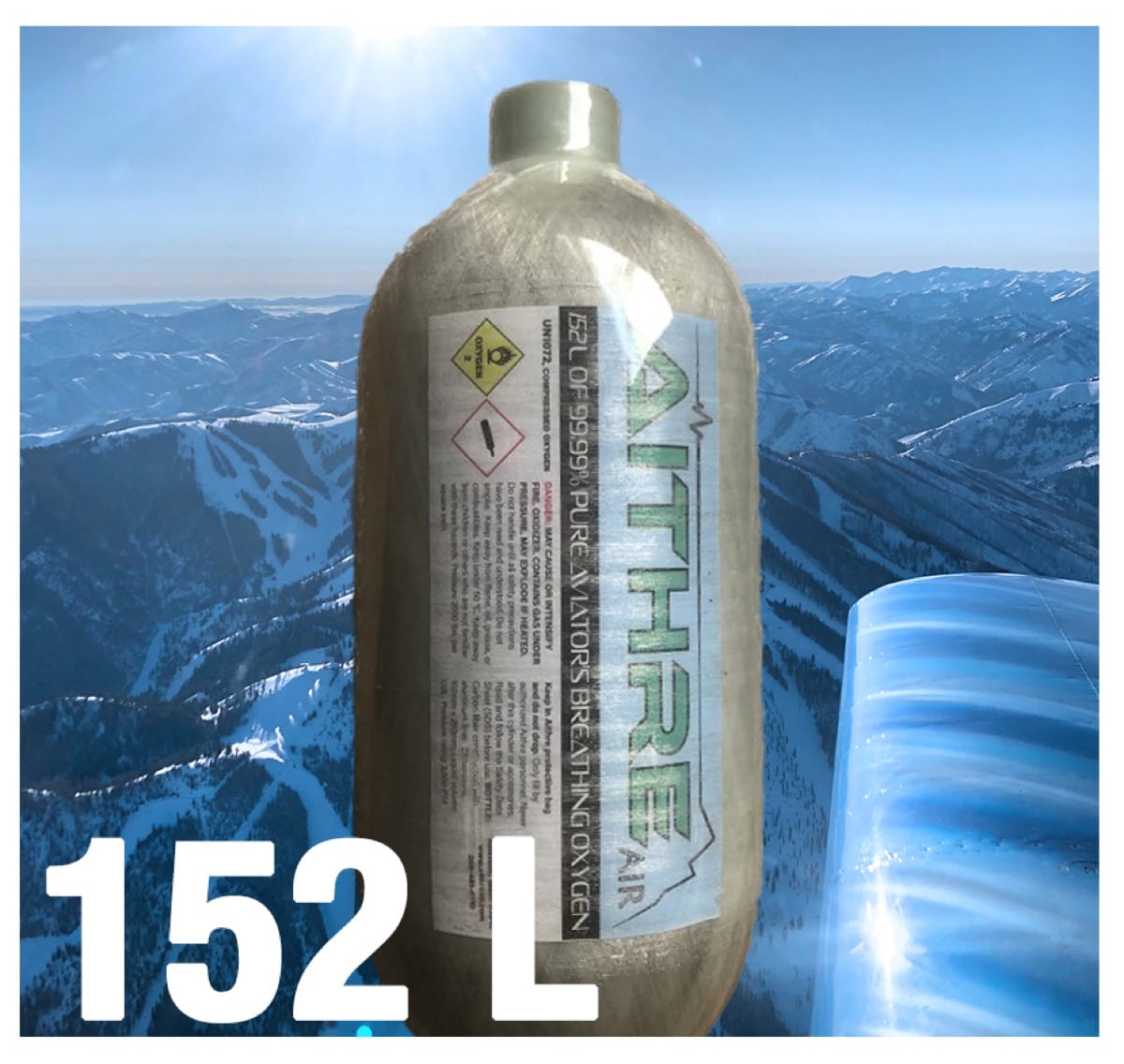 The bottles are 1.12L liquid volume 152L gas volume at 2000 PSI and are self-fill using a custom Aithre-MH Aviation Oxygen Systems transfilling hose and another aviation tank, according to company officials.
They can also be used with the optional MH regulator for use with MH pulse demand and cannula equipment.
Price: $495, which includes the bottle, combined regulator/valve, custom neoprene sport carrying bag, and a Uni-flo2 cannula.