Sporty's Flight Gear was first introduced 30 years ago to offer pilots flight bags with aviation-specific features.
Since then, hundreds of thousands of pilots have chosen Flight Gear to protect and organize important aviation gear, from first lesson to airline cockpit. As technology and pilot preferences evolve, the Flight Gear must change to keep pace, Sporty's officials note.
Thousands of pilot reports have been reviewed to find the features most wanted in a flight bag, officials add.
The result is Sporty's latest generation of Flight Gear bags, brand new for 2021.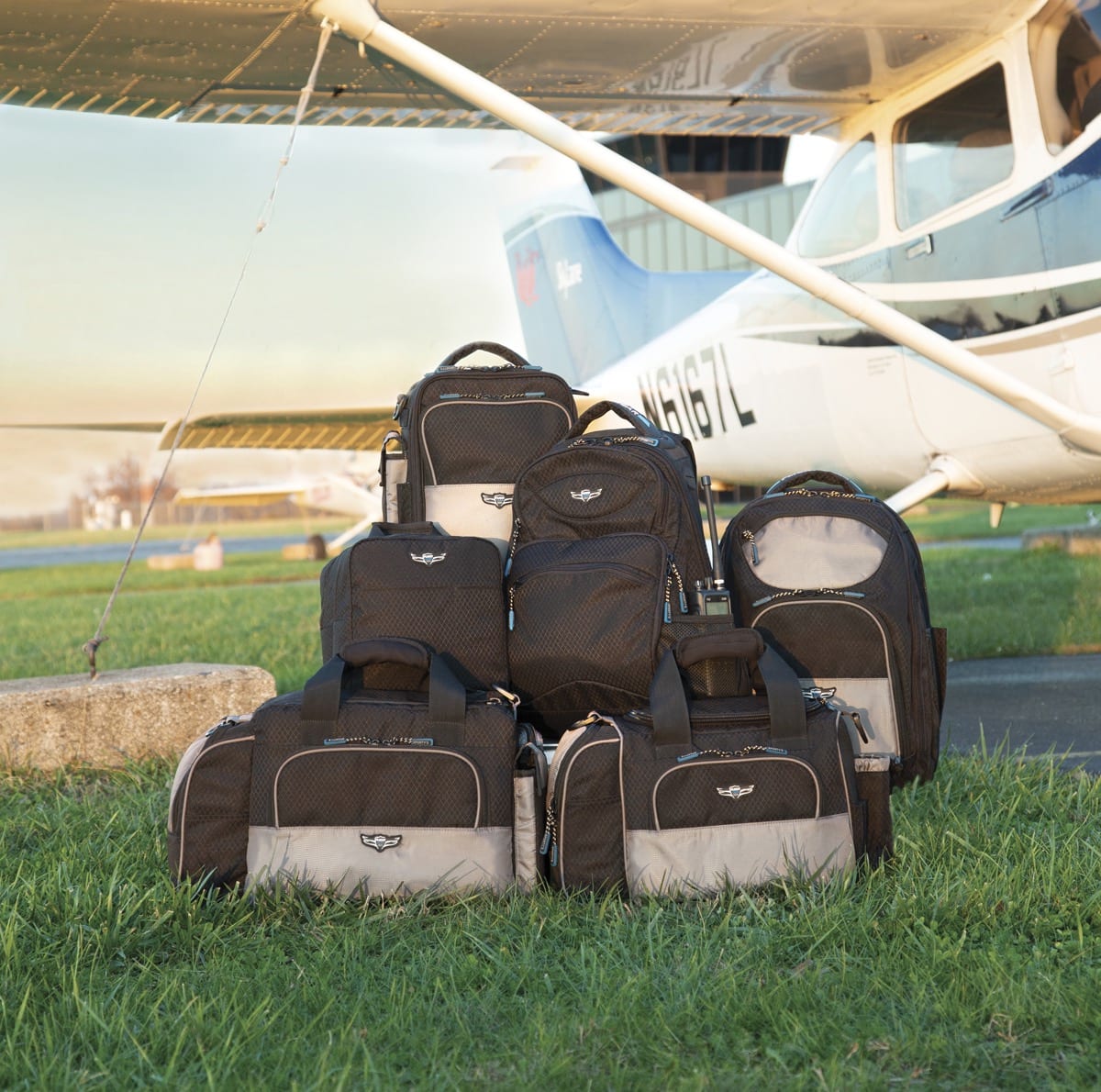 "As pilots ourselves, we trust other pilots to tell it like it is when it comes to our products," says Sporty's Vice President John Zimmerman. "Good, bad, but rarely indifferent, customer feedback is combed over to see how our products can be improved, and that's certainly true with Flight Gear."
The latest line, consisting of six different bags designed with a specific type of pilot in mind, has an updated look and dozens of improved features, including:
Stronger, more water-resistant ripstop fabric
Thick plastic hardware that is ultra-strong yet lightweight
High visibility interior to make items easier to find
New pockets for iPads, charging cables, backup batteries and more
New organizer sections to store pens, logbooks, business cards and more
Oversized zippers that feature fabric pull tabs
Integrated key clip to keep keys from getting lost
Scratch-preventing soft lined interior
Quick-access chart pockets
Custom embroidery is available, and all Flight Gear bags come with an three-year warranty. Prices range from $29.95 to $89.95.