uAvionix has received FAA Technical Standard Order Authorization (TSOA) for its tailBeaconX 1090MHz ADS-B OUT transponder.
The device, which replaces a rear navigation light, includes a transponder, ADS-B OUT, SBAS GPS, and rear LED position light.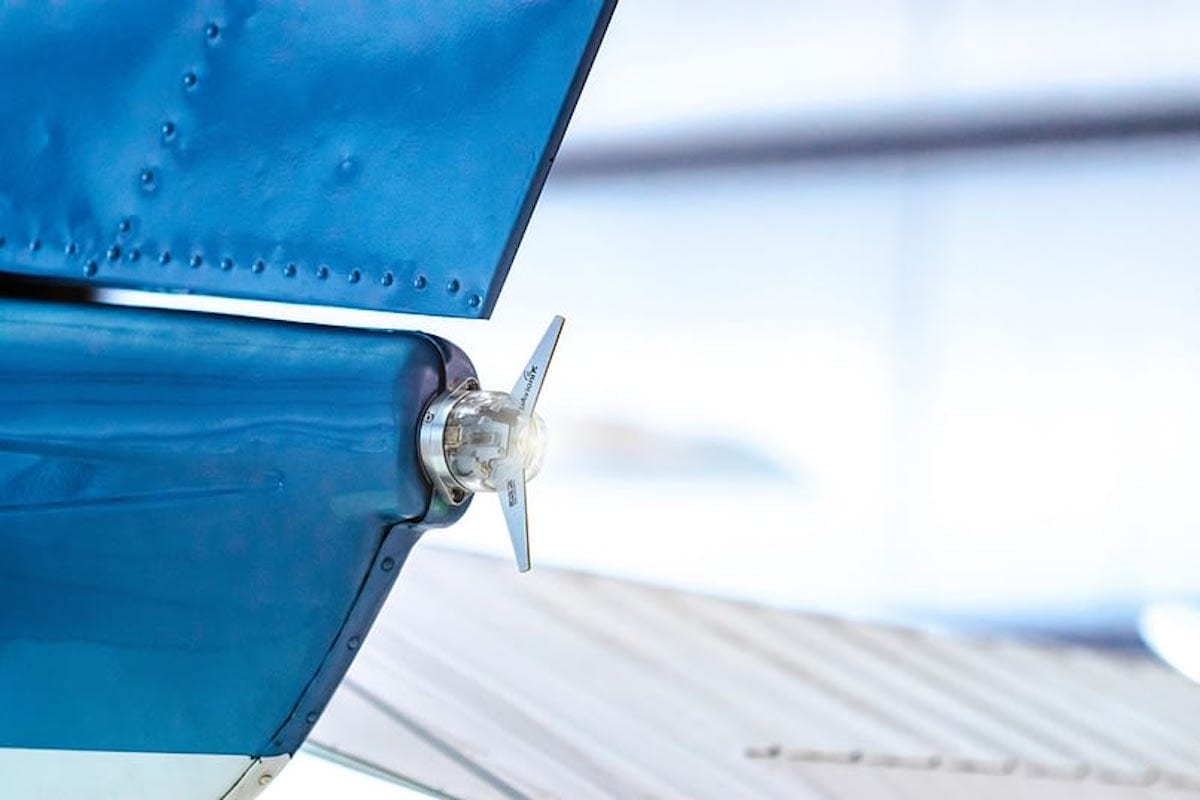 The TSOA includes:
TSO-C112e Level 2els, Class 1 (Mode S Transponder)
TSO-C166b Class B1S (ADS-B OUT Extended Squitter)
TSO-C145e Class Beta-1 (SBAS GPS Position Source)
TSO-C30c Type III (Rear LED Position Light)
Specifically built to be compatible with both ground and space-based ADS-B receivers used by more than 18 Air Navigation Services Providers world-wide, tailBeaconX was tested with Aireon and Nav Canada, company officials report. Significantly increased performance levels were observed over traditional bottom-mount antenna installations, including at lower altitudes and during surface movements, officials add.
A traditional transponder and ADS-B system share a single, bottom-mounted antenna, which requires line of sight to ground-based receivers. This presents a problem, however, for space-based receivers, since the aircraft itself can block the signal to the satellite.
Not so with tailBeaconX, say company officials. Its dipole antenna pattern, unobstructed by the aircraft fuselage, resembles what a top and bottom monopole antenna would yield, at reduced equipment and installation cost as compared to a diversity transponder, company officials said.
"Combining a LED rear position light replacement, a 1090MHz Mode S ES ADS-B OUT transponder, SBAS GPS position source, and a dipole antenna into a single package was a major feat for our team — resulting in major cost reduction to our customers," said Ryan Braun, COO of uAvionix. "Weighing only 140 grams, taking no critical panel space, while incorporating its own antennas, the path to ADS-B compliance is significantly simplified for a large group of aircraft."
According to company officials, Supplemental Type Certificate (STC) efforts for a large Approved Model List (AML) are in the works, with completion expected in the first quarter of 2021.