Just released is the eighth edition of "The Multi-Engine Oral Exam Guide" by Michael Hayes.
The guide is designed to prepare pilots for the oral exam portion of their checkride with FAA examiners. Using a question-and-answer format, it lists the questions most likely to be asked by examiners and provides responses. All the subjects a Multi-Engine candidate will be tested on during checkride and review flights are covered here, according to officials with Aviation Supplies & Academics (ASA).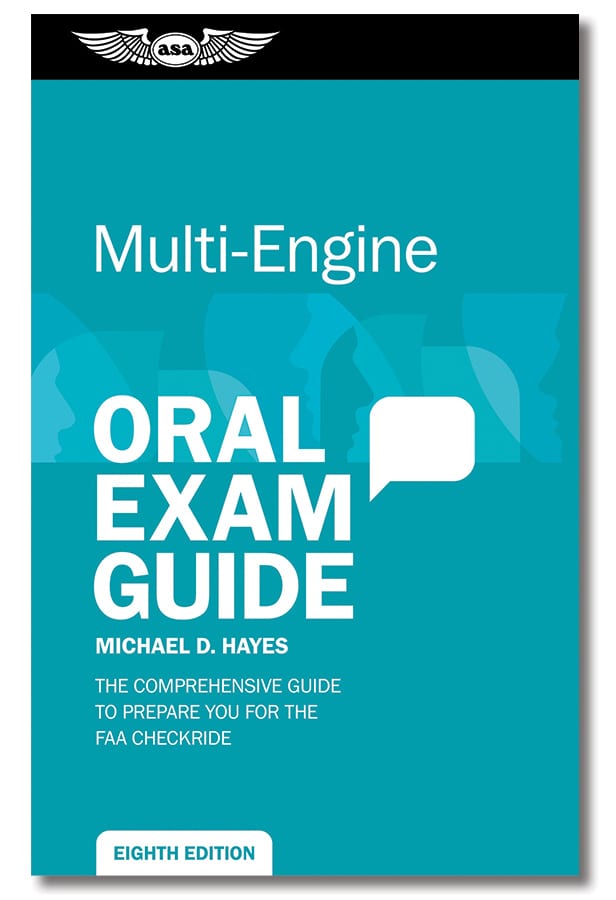 The latest edition has been updated to reflect current references and regulatory changes. New and updated questions related to primary and secondary flight controls have been added, as well as a new section on oxygen systems. The checklist section on conducting multi-engine maneuvers and emergency procedures has also been updated.
Priced at $14.95, it is available in softcover and eBook versions.