The Aircraft Owners and Pilots Association Air Safety Institute (ASI) has introduced its new Safety Spotlights, which puts critical safety information on a specific subject, packaged in one place.
ASI's Safety Spotlights pull, update, and merge relevant safety information from previous ASI Safety Advisors, Safety Briefs, and online courses, then add other pertinent elements to create extensive one-stop safety topic sources, according to officials.
Topics range from mountain flying to weather, to fuel management and spatial disorientation.
"Pilots eager to engage in continuing aviation safety education will welcome these Safety Spotlights, which introduce the material in a one-stop source," said ASI Senior Director Paul Deres. "Pilots can immediately engage with the material as the pages come alive with images, animations, and embedded multimedia. And there's no need to follow a specific order, as each section comprises a specific topic, similar to chapters in a course. This also supports adult learning concepts of discovery rather than being force-fed a streamlined process."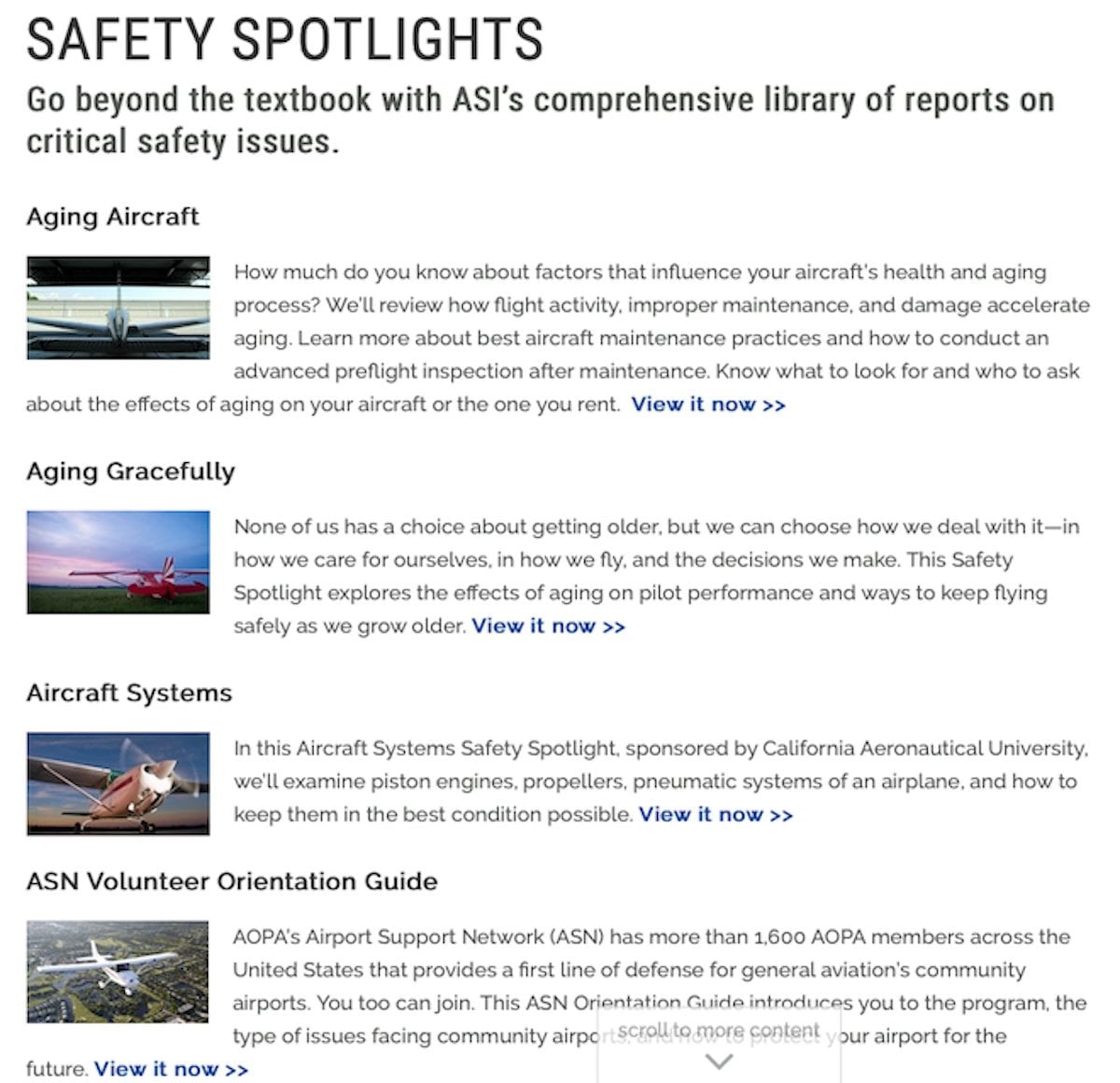 The spotlights are also useful during flight instruction, according to AOPA officials. Instructors can use them in planning ground school and assigning homework to their students in preparation for their next flight lesson.
Pilots can earn a certificate of completion and credit in their ASI education transcript for reviewing a spotlight, and those who don't already have an account with ASI or AOPA can create a free account like for any other ASI program. Note, the completion certificate does not count for WINGS credit.
View the Safety Spotlights.