The registration drive for Cessnas 2 Oshkosh 2021 is now open.
"We welcome all of our returning pilots and friends, as well as new pilots to our 16th mass arrival into AirVenture Oshkosh 2021 and the following weeklong celebration at Cessna Base Camp in the North 40," organizers said in a recent email.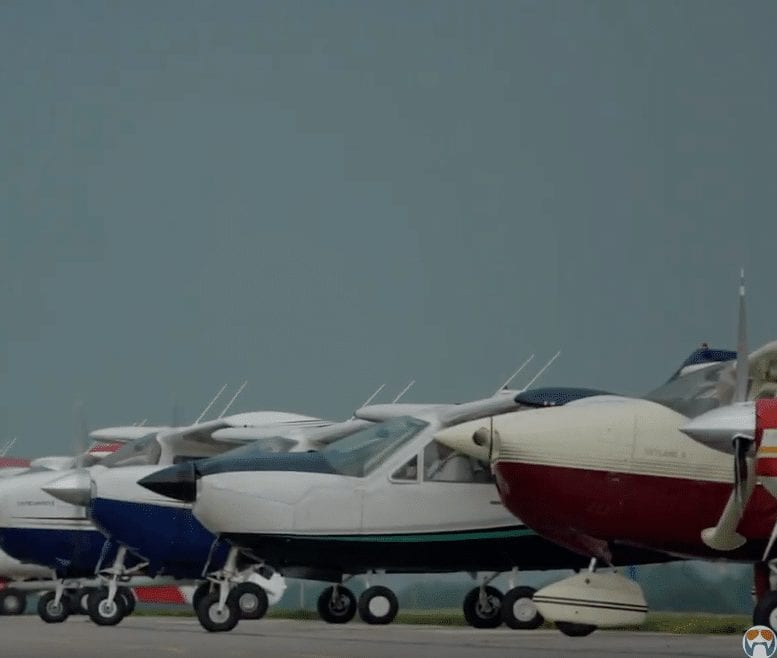 Interested? There are three requirements to participate in the mass arrival:
You must participate in at least one formation flight training clinic during the 2021 calendar year and be signed off by the lead pilot of the clinic.
You must be on the ground at Dodge County Airport (KUNU) in Juneau, Wisconsin, and checked in by 11 a.m. CDT on July 24, 2021.
You must participate in the preflight briefing in the main hangar of Wisconsin Aviation at Dodge County Airport starting at 12 p.m. CDT.
Formation clinics usually begin in mid-March. Several have already been posted on the Clinics page of the organization's website. Many more are currently in the planning stage, officials add.
Information about the training program, as well as audiovisual and printed training material, is available on the Training page of the website.
To register to participate in the 16th annual mass arrival, go to Cessnas2Oshkosh.com/Registration.