PEACHTREE CITY, Georgia — The Commemorative Air Force (CAF) Dixie Wing has a new name: CAF Airbase Georgia.
The group has achieved the designation of Airbase as a result of "tremendous growth and awarded accomplishments over the last 35 years," according to officials.
"We are one of the largest, most active, and successful units in the CAF, with over 350 members, multiple award-winning aircraft restorations, a maintenance and machine workshop, continuous growth and financial stability all of which led to this milestone," said Airbase Leader Jim Buckley.
As defined by the organization's national headquarters in Dallas, "a CAF Airbase is an aviation attraction with a population base of at least 500,000 within a 100-mile radius. The facility must be located on airport grounds and contain interactive and interpretative displays, flying aircraft, aircraft restoration facilities, and host an annual public event such as a fly-in. Each CAF Airbase serves as part of the business community and is a publicly recognized attraction/destination and education distributor."
CAF Airbase Georgia operates World War II aircraft to honor the Greatest Generation, the heroes at home and in battle whose efforts won World War II, officials noted.
Aircraft include a P-51 Mustang, an FG-1D Corsair, and rare types such as the SBD Dauntless dive bomber and P-63A Kingcobra.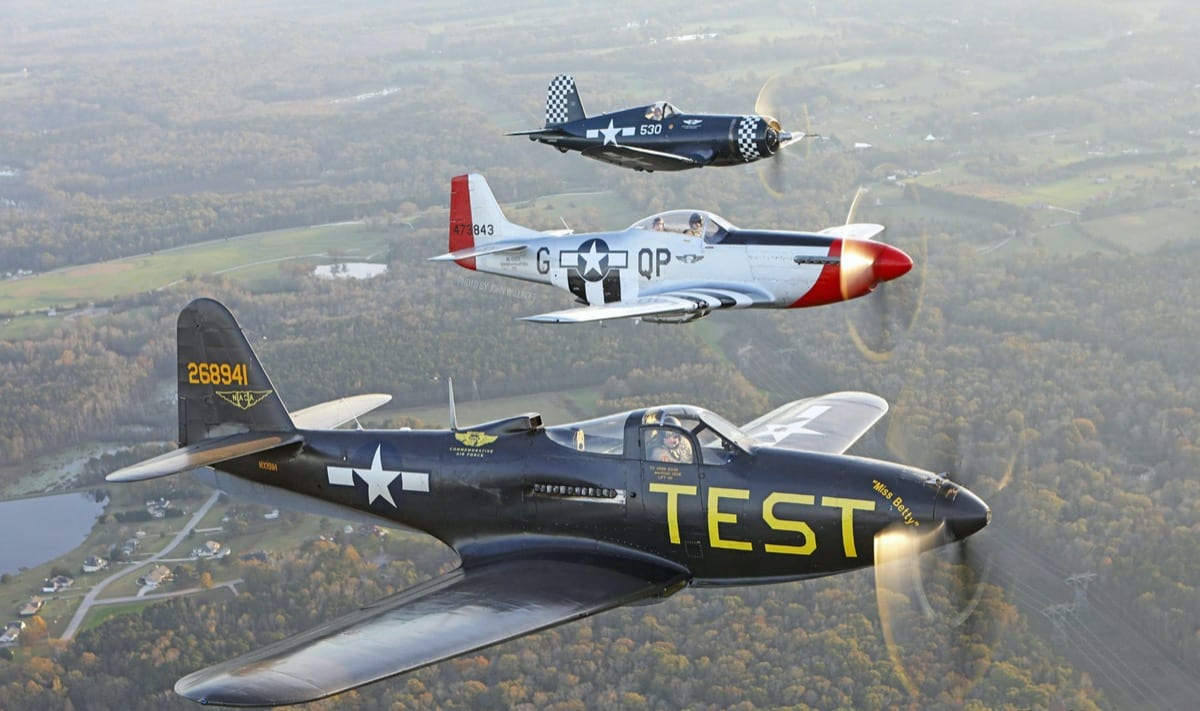 "We have seven operational aircraft and a new restoration project underway," explained Buckley. "We have created a strong reputation in our local community and throughout the aviation industry as a result of our commitment to our mission to 'Keep 'em Flying.' Our goal is to be embraced as Georgia's World War II Flying Museum. We do this through events and programs locally, regionally, and nationally. As a flying museum our organization is uniquely poised to both attract people to our facility and perform outreach programs in Georgia and across region."
In recent years the Airbase programs have been focused on education with a mission to inspire the next generation of pilots, aviation mechanics, and citizens.
"In late 2019, we began working with local schools and aerospace employers to help solve the pilot and aviation mechanic shortage and also help teach World War II history at all grade levels," Buckley said. "We also partnered with the tourism sector and a foundation has been established to assist in future fundraising efforts."