Just released is Max Trescott's G3000 and G5000 Glass Cockpit Handbook.
Trescott, the 2008 National Flight Instructor of the Year, uses a narrative approach to explain the G3000 and G5000 from a pilot's perspective in ways that both beginners and experts can understand, according to publishing officials.
He starts by describing the hardware, including the displays and touchscreen controllers, and then describes how to use each function, including the radios, programming flight plans and instrument approaches, and using the autopilot and electronic checklists.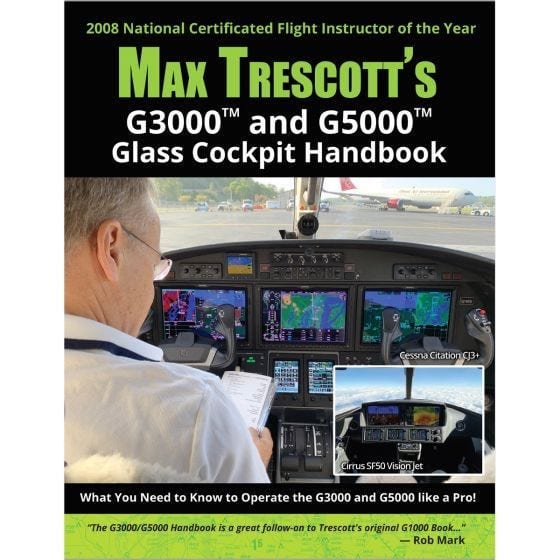 He also teaches the data link weather products available through SiriusXM, ADS-B FIS-B weather, and Garmin Connext Weather.
Throughout the book, you'll find practical tips, gleaned from the industry's most experienced glass cockpit instructors, on how to use different features, according to officials.
The 312-pagebook includes 367 color images. Price: $44.95. Orders can be placed through MaxTrescott.com and 800-247-6553.

Trescott is the author of Max Trescott's G1000 & Perspective Glass Cockpit Handbook, now in its fifth edition, and is host of the Aviation News Talk podcast. Based in the San Francisco Bay Area, he specializes in teaching in Cirrus aircraft.