The annual Air Race Classic — the all women's air race that had its beginnings with the Powder Puff Derby — returns in 2021 in a revamped version: An Air Derby, a one-day circuit race that can be flown on a user-determined course any time between June 12 and 26, 2021.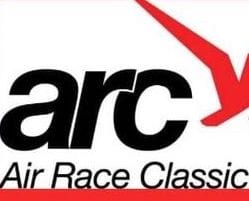 Teams consist of women pilots, with a pilot and co-pilot. Additional team members can fly along within weight and balance (and top speed) limitations. The route must be flown in day VFR conditions, and routes outside the US are allowed.
Teams must develop their route based on the following criteria:
Route legs are defined by airports, waypoints, or latitude/longitude coordinates.
Route must start and end at same location (landing not required).
Must be 5 legs, minimum 65 nm each.
Legs can cross state lines.
Teams must land at one airport other than start/stop point.
If an additional fuel stop is needed, teams may fly over a waypoint near the fuel stop to end their time for that leg, then fly over that waypoint again to start their time for next leg.
Each leg may have no more than one bend to avoid airspace or terrain.
Route must not form a straight line out and back.
Route must be documented on the Derby Flight Plan and submitted for review by May 31.
Scoring will be completed using ForeFlight, Bad Elf, or a similar application or device using .csv and .kml files that will be downloaded to determine precise latitude-longitude points, according to race officials.
Just 99 teams will be allowed to race in the Air Derby, so race officials encourage teams to apply soon.