KETCHUM, Oklahoma — The new and expanded runway at South Grand Lake Regional Airport (1K8) opened officially April 9, 2021, with a ribbon-cutting ceremony.
The $4.58 million project began construction in 2019 and consisted of widening the 5,200-foot runway from 60 feet to 75 feet, a new asphalt runway surface, and the installation visual guidance systems and LED runway edge lights.
"The runway expansion at South Grand Lake Regional Airport is another sign Oklahoma is open for business," Gov. Kevin Stitt said. "Air access to a community can be a deciding factor for many companies seeking a new or additional location. The Aeronautics Commission has directed federal funds and provided grants across the state, including $229,000 in state dollars for this project, and the airport raised an incredible $229,000 match, to ensure the needs of commerce and communities are met throughout Oklahoma's air transportation facilities. Continuing to develop our airport system is critical to becoming a Top 10 state."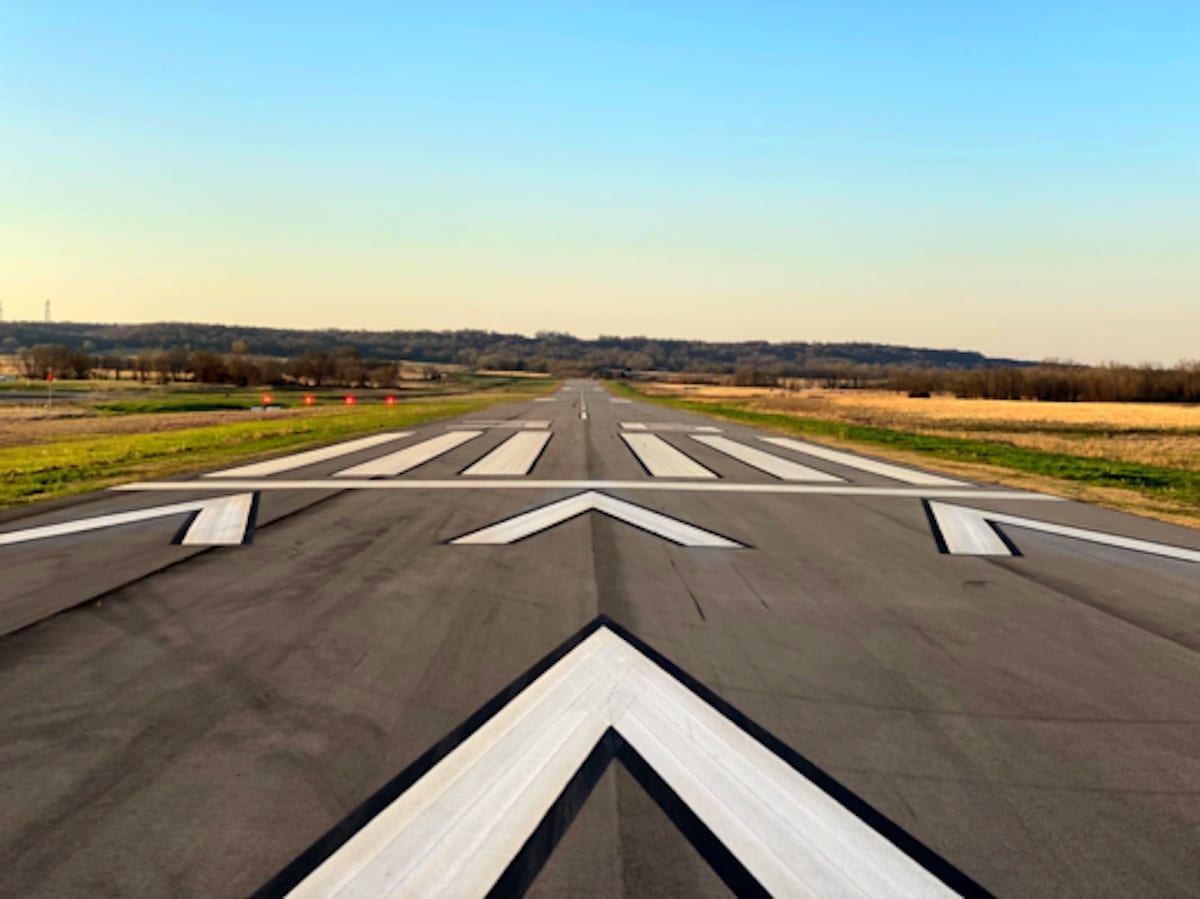 In 2004, nine volunteers formed a public trust to develop 54 acres of grassland into what has now become a 105-acre jet-capable regional airport with almost 20 based aircraft serving the Grand Lake Area.
"With the help of volunteers, grants, and hundreds of supporters making continuous donations, this airport has not only come to fruition, but has been able to prosper for nearly 17 years," Trust Authority Chairman Brent Howard said. "To date, more than $500,000 has been raised from in-kind donations and more than $1 million has come from cash donations and fundraising events, which makes the authority incredibly grateful for this community."
"The heart and dedication of the citizenry of Ketchum makes this airport unique," Oklahoma Secretary of Transportation Tim Gatz said. "They have labored, raised funds, and dedicated their personal time and resources for the betterment of aviation in their community and are creating future pilots at their flight school, hosting on-airport businesses, and are the model for public/private partnerships. This is an airport that Oklahomans can really be proud of."