The Airbase Arizona Flying Museum is offering two scenic night flights on May 7, and May 21, 2021.
The flights, which take off at 7:30 p.m., offer "unique and inspiring views of the Valley of the Sun at night, including cityscapes and desert," according to museum officials.
The flights will take place in a historic C-47 Skytrain, known as "Old Number 30," that once dropped a paratrooper assault on Sicily during World War II.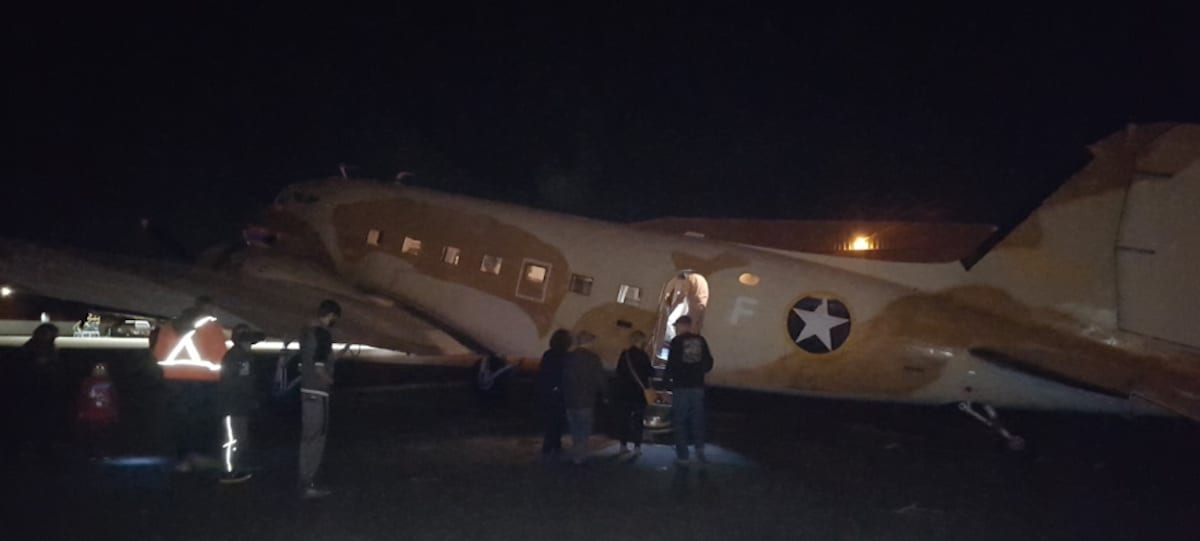 Seats are $195 each. Tickets can be purchased online. Minimum age for flights is five years old and those under 12 must be accompanied by a parent or guardian.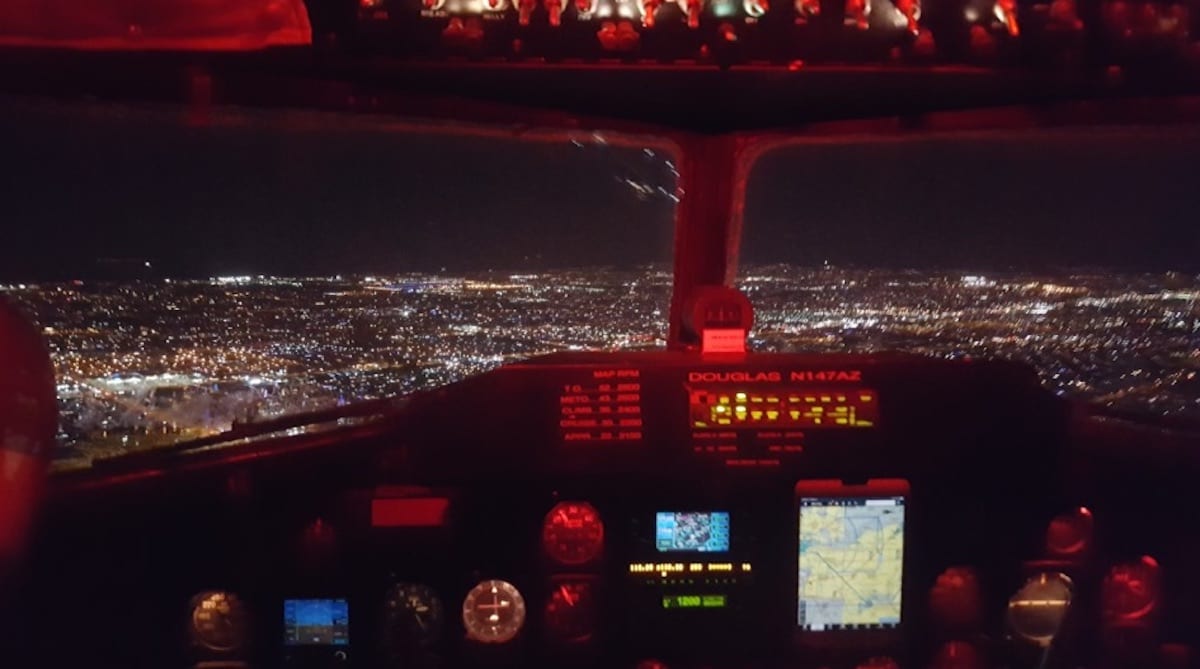 The desert camoflage aircraft will launch from Falcon Field (KFFZ) in Mesa after passenger processing and flight briefing. Passengers should plan on spending one to two hours at the Airbase, including the flight. Free parking is available.
The Airbase Arizona Flying Museum, a unit of the Commemorative Air Force, has operated from Mesa, Arizona, for more than 40 years