Ryan Barker submitted this photo and note: "Ryan Barker of Livingston, Texas, began building his Bearhawk Model 5 'Family Truckster' soon after receiving the kit in March 2021. His family was eager to assist.
"The kids were just helping me get a feel for the interior layout, and more specifically, how high/thick the seat cushions should be," said Ryan. "They've all been flying since birth (actually before birth)."
For each, their expressions say a lot, he adds.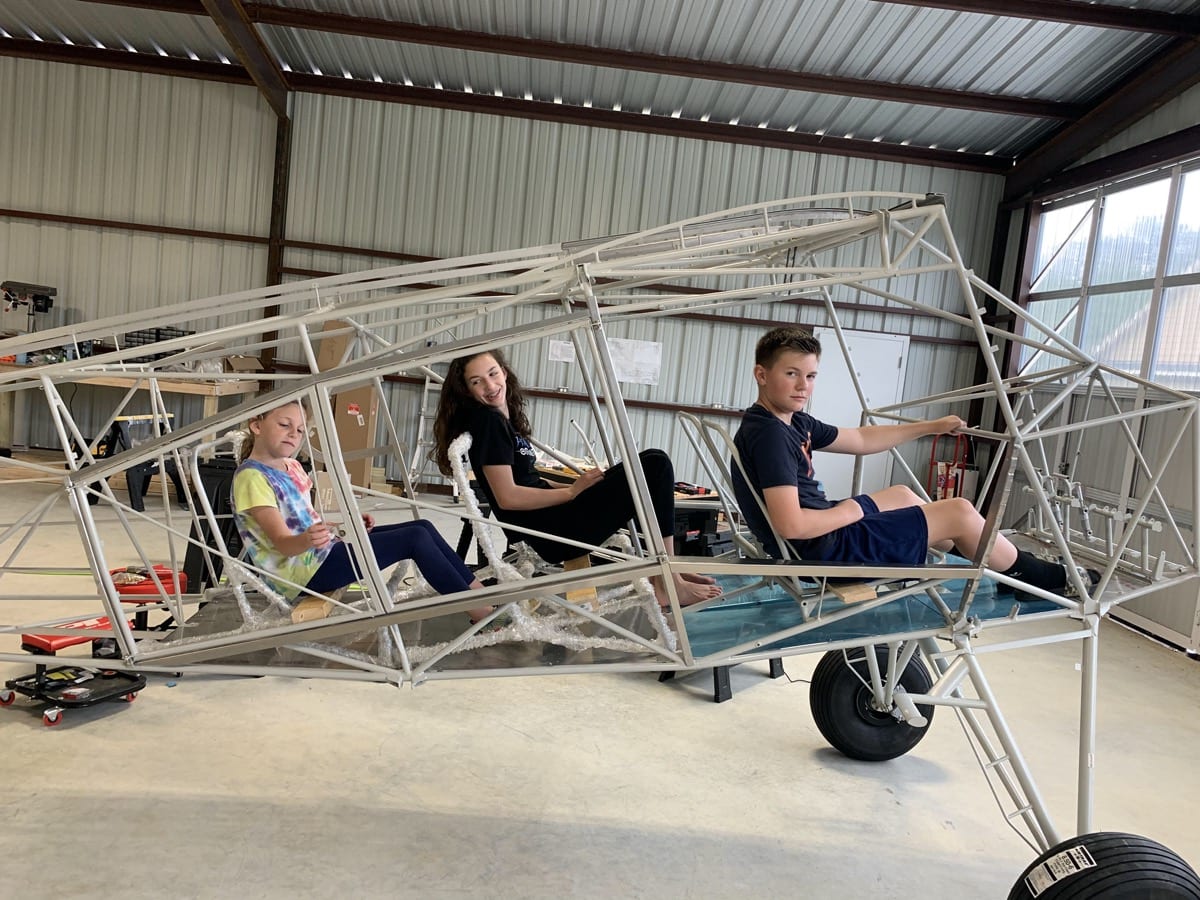 In addition to starting in a new hangar, Ryan is clearing trees for a new runway.
He added, "They are collectively looking forward to being able to fly directly from the house vs. driving to the airport — and so are my wife and I!"
The Bearhawk Model 5 has three rows of seating with room for up to six. Gross weight is 3,000 pounds at utility category strength.
Would you like to have your photo featured as Picture of the Day? You can submit it via this form.
All photos sent in for Picture of the Day are also considered for our new Page 4 photo feature in the print issue of General Aviation News, as well as A Year in Pictures in the December issues.