Vlad Prostakov's first trip to the United States from Russia was to Oshkosh for EAA AirVenture in 2013. In 2014, he traveled to SUN 'n FUN with his father and uncle and enjoyed his first ride in a seaplane, a 1969 LA-4 Lake Amphib (N45L) flown by Bob Stebbins.
I wrote a story about him in a 2014 issue of SUN 'n FUN Today, the daily newspaper of the fly-in, which is published by General Aviation News. I often wondered if he fulfilled his dream to become a pilot.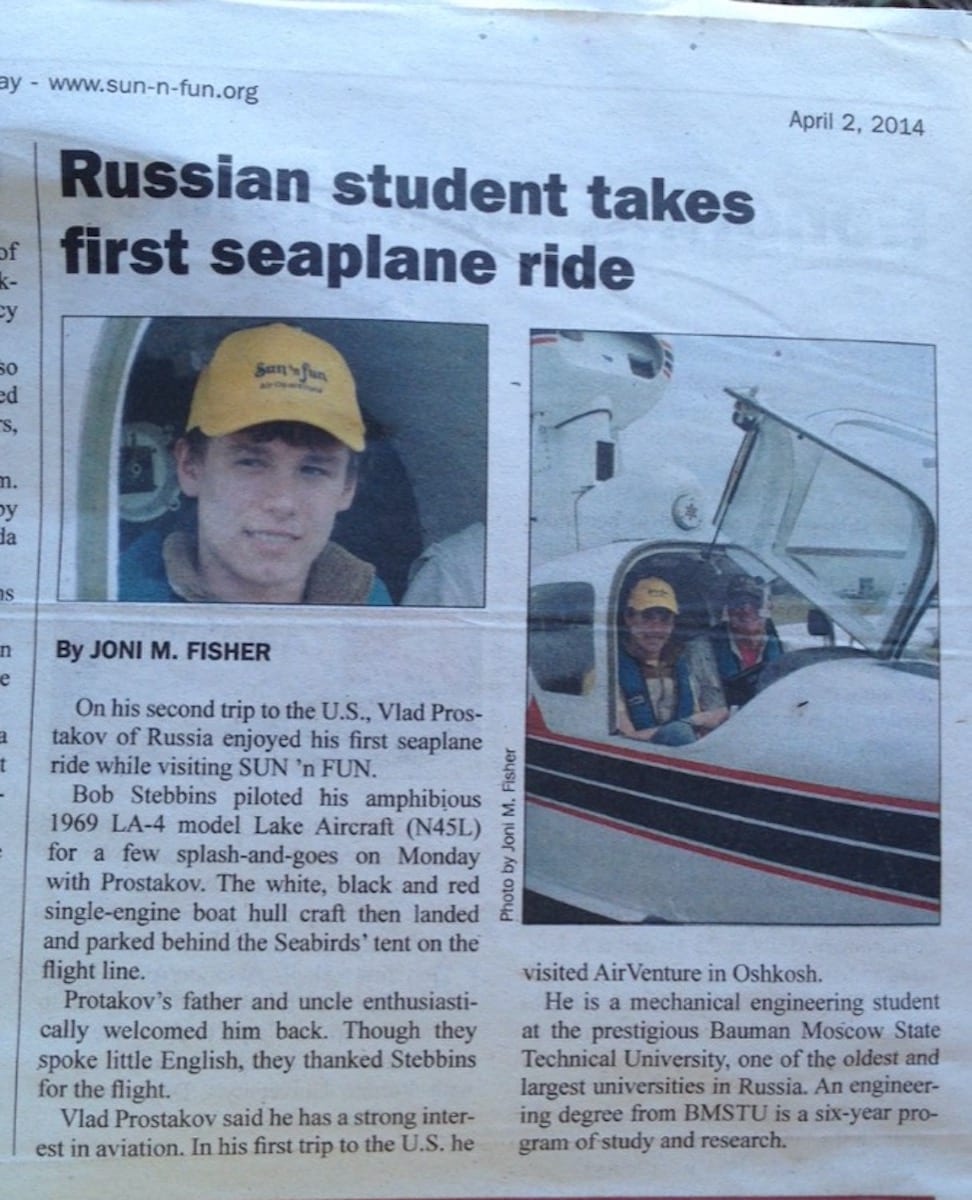 At the 2021 SUN 'n FUN Aerospace Expo, I was watching the Lakeland Aero Club members build a kit plane in a week when a tall young man asked me, "Do you remember me?"
Vlad's accent reminded me of the teenager he was when he took that amphib ride with Ed Stebbins. When I looked up, I saw Vladislav Aleksandrovich Prostakov, a 25-year-old man.
He was helping build the kit version of the PA-18R Recruit Cub with his friends at the Lakeland Aero Club.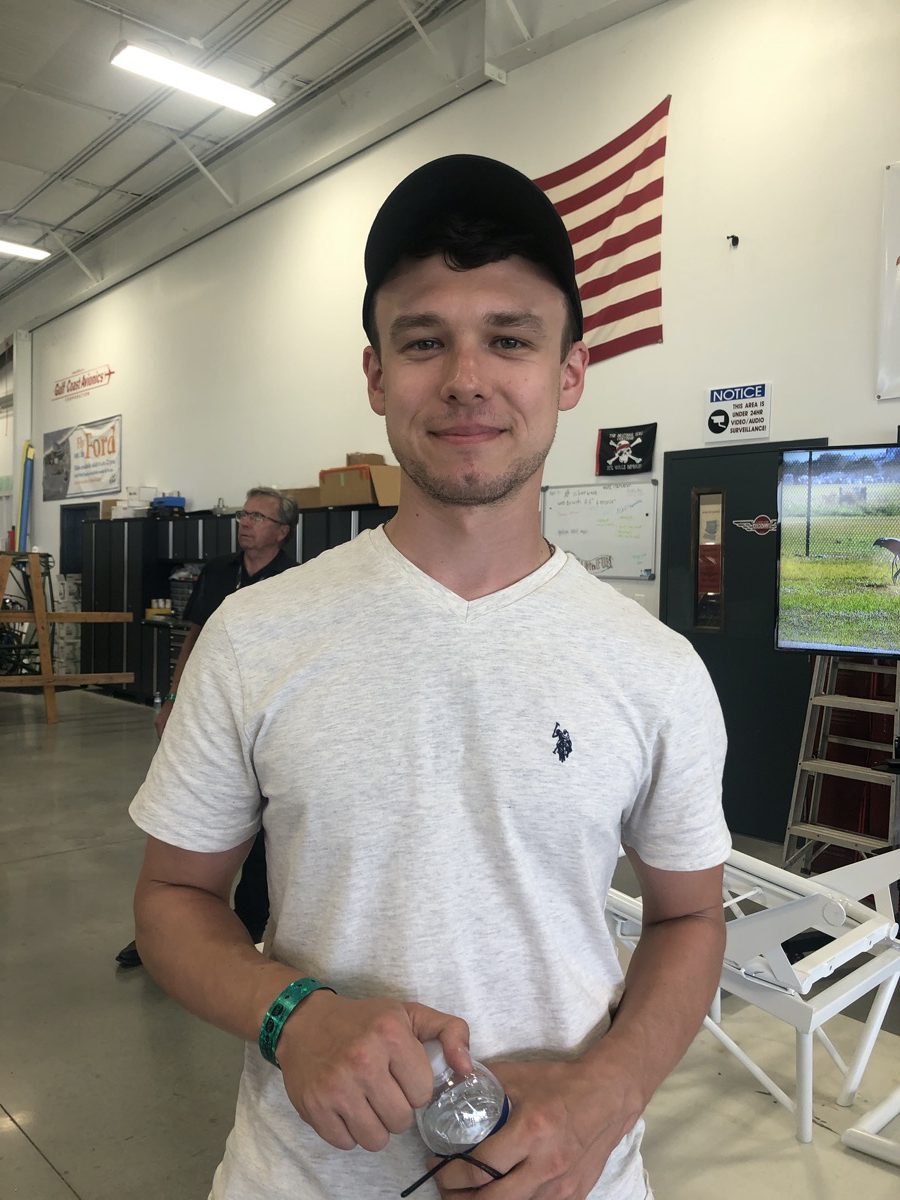 After I picked my jaw up off the floor, I asked him what he had been doing since 2014.
In 2015, he flew with the Lakeland Aero Club from Lakeland, Florida, to Oshkosh, Wisconsin. His instructor, Lakeland Aero Club member Phillip Harrington, was with him earning dual cross-country time. When his friends in Russia questioned that he was really flying across the country, Vlad made a video to prove it.
In 2017, he earned his CFI certification from the International Aero Academy in Lakeland, Florida.
In 2018, Vlad graduated from Bauman Moscow State Technical University where he studied Aircraft Systems.
He served as an Aircraft Engineer at Tupolev in Moscow until October 2018. He then began working as a Technical Support Engineer at The Boeing Company in Moscow.
In November 2019, he started school at Portland Community College in Aviation Sciences and graduated in December 2020.
That month, he moved to Lakeland. As of March 2020, Vlad holds a Commercial Rating in airplane single engine land, airplane multi-engine land, and Instrument Airplane.
Now working at the International Aero Academy, where he earned his CFI rating, he enjoys flying as much as he did when he first visited the United States.
And in June, he's scheduled to earn his seaplane rating at Jack Brown's Seaplane Base in Winter Haven, Florida. He's come full circle from seaplane ride to seaplane certification.
It is a beautiful thing to see a dream fulfilled.