Raising money for restoration projects is never fun, but officials at the Air Zoo in Kalamazoo, Michigan, have found a way to make it a little more exciting: A competition.
Called Fund Your Favorite, the competition pits two of the aviation museum's restoration projects against each other to see which one will emerge as the winner.
The contestants are a Douglas SBD-2P Dauntless and an F-117A Nighthawk.
According to Air Zoo officials, each of these restoration projects will need about $50,000 to be completed by the end of 2021.
A push is on, especially, for the SBD, which museum officials hope to return to Pearl Harbor in time for the National Pearl Harbor Remembrance Day activities in December.
The Douglas SBD-2P Dauntless is a historic World War II Navy aircraft once thought lost forever in Lake Michigan.
An early version of the Dauntless (Bu. No. 2173) was delivered to the Navy as an SBD-2P photo-reconnaissance aircraft, of which only 14 were built.
"It boasts a most interesting history," museum officials note. "For example, Bu. No. 2173 was erroneously designated lost at sea in 1942 but went on to fly in the Battle of the Coral Sea. The aircraft actually crashed into Lake Michigan on Feb. 18, 1944, during a training exercise, presumably due to carburetor icing. The pilot, John Lendo, was not injured in the crash."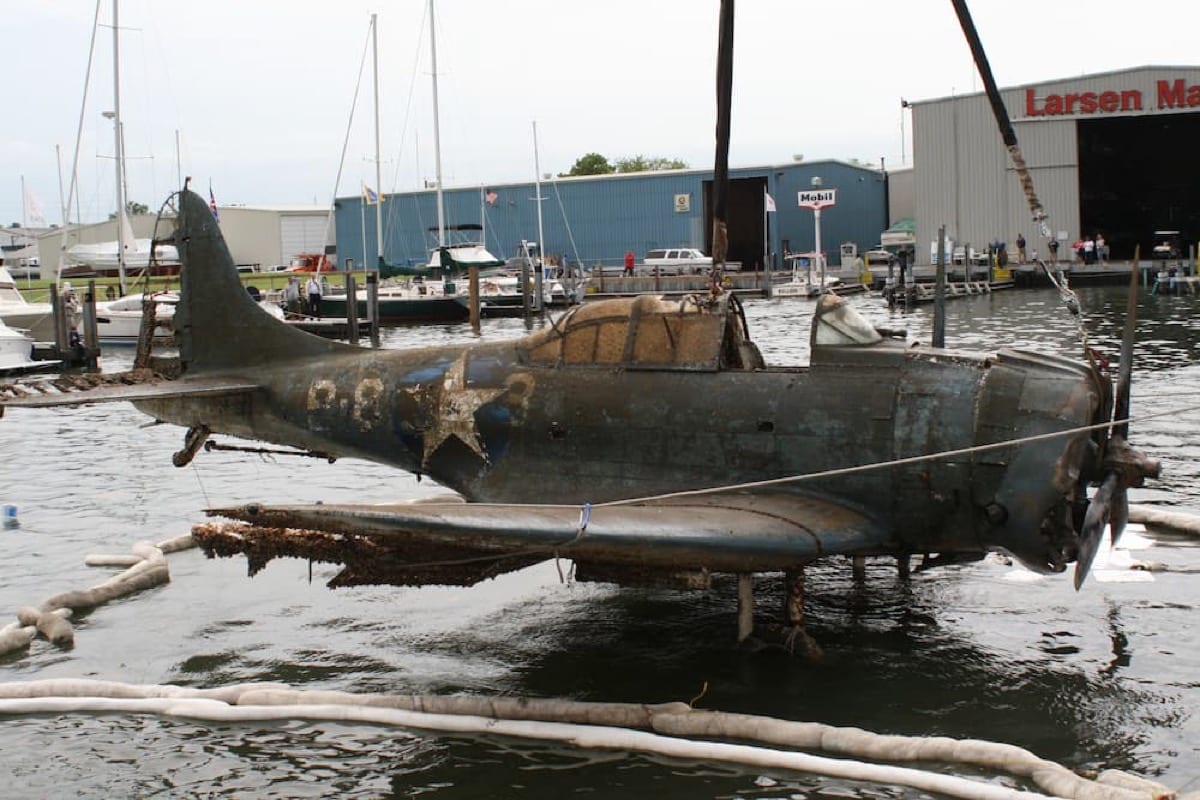 The Air Zoo's Restoration Team received 2173 in July 2016. Since then, more than 36,000 volunteer hours have been logged restoring the aircraft. Upon completion, the SBD-2P will return to the Pearl Harbor Aviation Museum in Honolulu, Hawaii. The goal is to have it completed and delivered by Dec. 7, 2021, in time for the National Pearl Harbor Remembrance Day celebrations.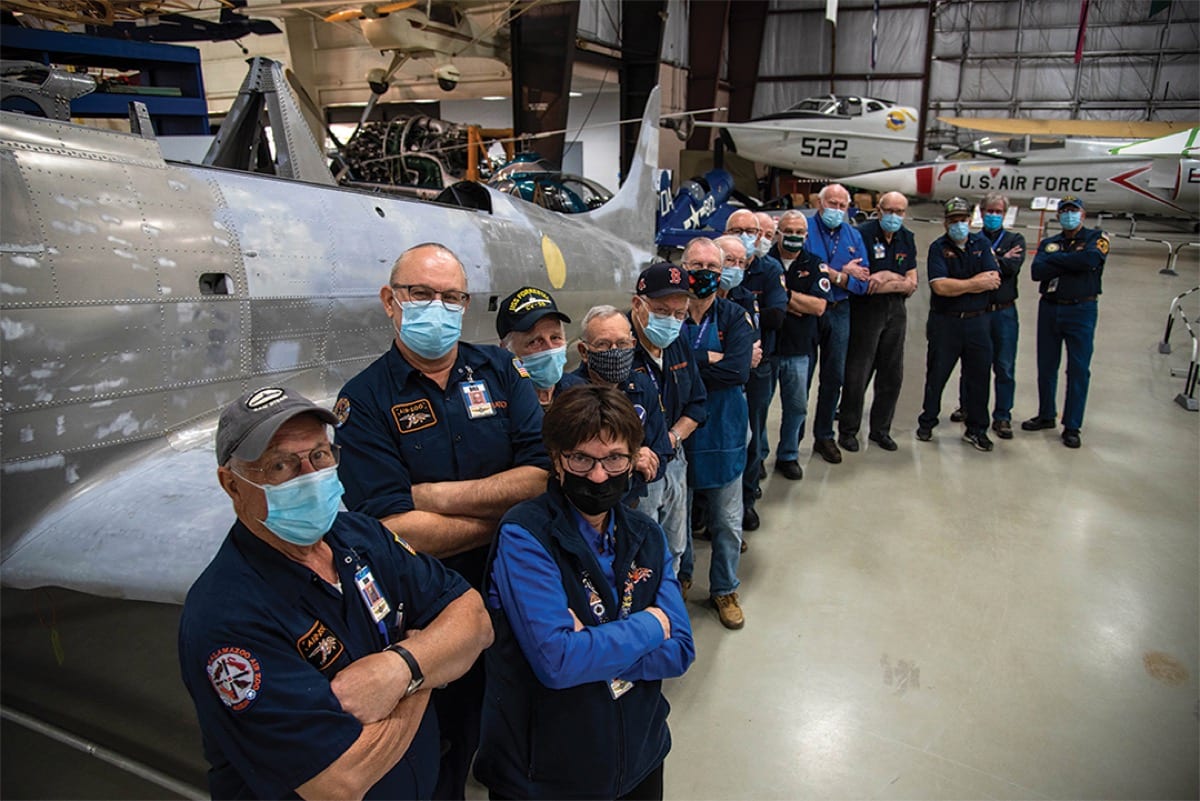 "A little closer to home, the F-117 will be moved to a more permanent location on the exhibit floor at the Air Zoo's Flight Innovation Center, upon completion — hopefully also late fall," museum officials said.
The Lockheed F-117 Nighthawk "Shaba" landed at the Air Zoo's Flight Discovery Center Dec. 7, 2020, after a more than 1,940-mile trek across the country. It is one of the first F-117 Nighthawks released for public display at a non-government institution, according to museum officials.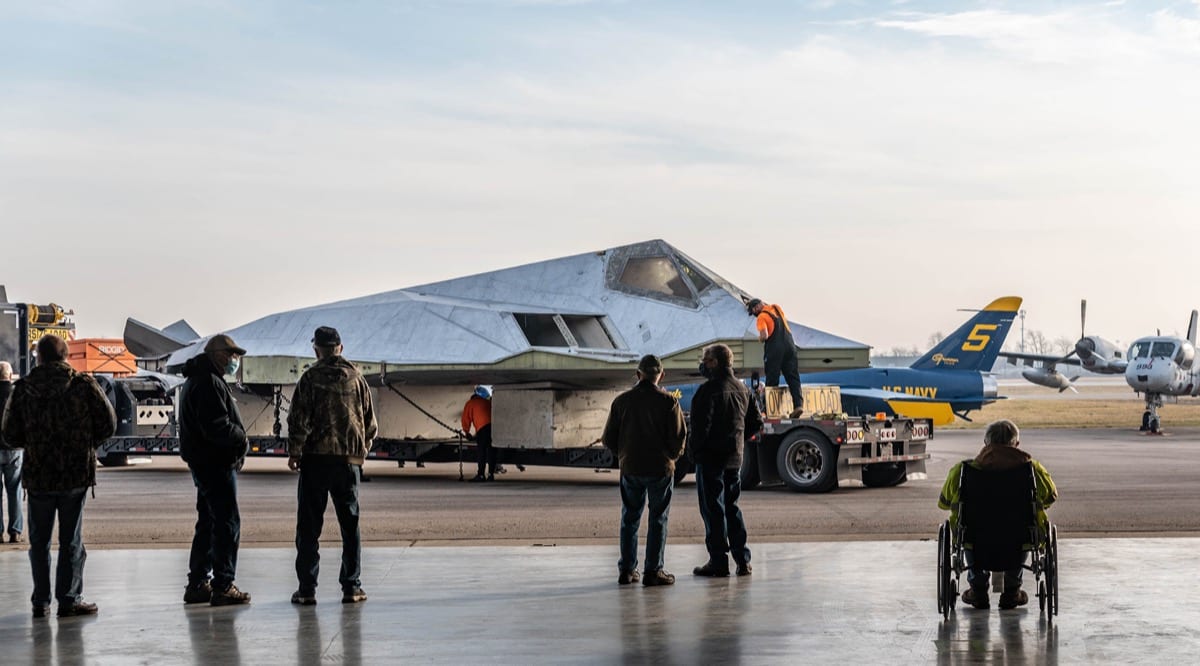 The backstory: In the early 1970s, the United States found itself vulnerable to new, advanced air-defense missile systems that integrated radar-guided surface-to-air missiles (SAMs) and air-launched radar-guided missiles. To mitigate the threat, the Defense Advanced Research Projects Agency (DARPA) launched a program to develop the technology and strategies necessary to reduce radar detectability in U.S. aircraft.
Shaba (tail number 817) first flew on Jan. 8, 1986, and has just over 5,000 flight hours. The highly decorated Shaba is one 10 F-117s to fly at least 50 combat sorties and one of seven to fly in at least three of the four significant campaigns employing Nighthawks.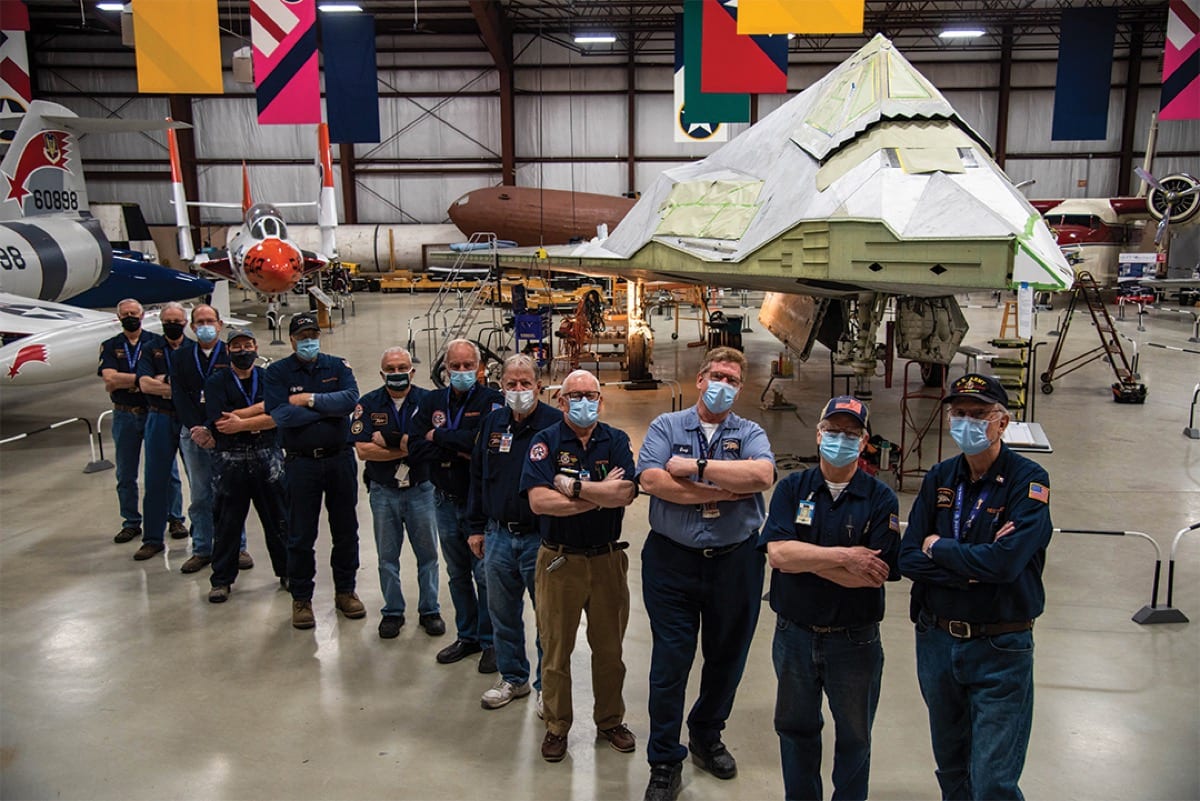 Volunteers at the Air Zoo's Restoration Center have logged more than 2,800 hours restoring Shaba and plan to have leading edges fabricated, priming, painting and detailing done for her more permanent display in the main gallery of the Air Zoo's Flight Innovation Center by the end of 2021.
Which aircraft will win its way to the finish line?
"That is up to you! The Air Zoo's Restoration Team, now in the final phases of completing two mighty aircraft, is relying on you to make it across the finish line," officials say on the museum's website.
"Vote for your favorite aircraft through your donation," they continue. "Every dollar will bring these two aircraft closer to completion, as well as identify the victor. Let's be honest here, we love them both equally, but what a fun way to help support our Restoration Team's hard work and dedication."
As of May 3, 2021, Team F-117 was winning, with $2,667 raised. Team SBD had raised $2,337 as of that date.
There are about 180 days left in the competition, museum officials note.
"Can't decide? Vote for both, you can't go wrong," officials add.
Your vote, via donation, is tax-deductible.