Jim Stack submitted this photo and note: "After fighting fires all day a helicopter lands at Pine Hollow Airport (32OR) in Oregon for the night. Picture was taken by a crewman."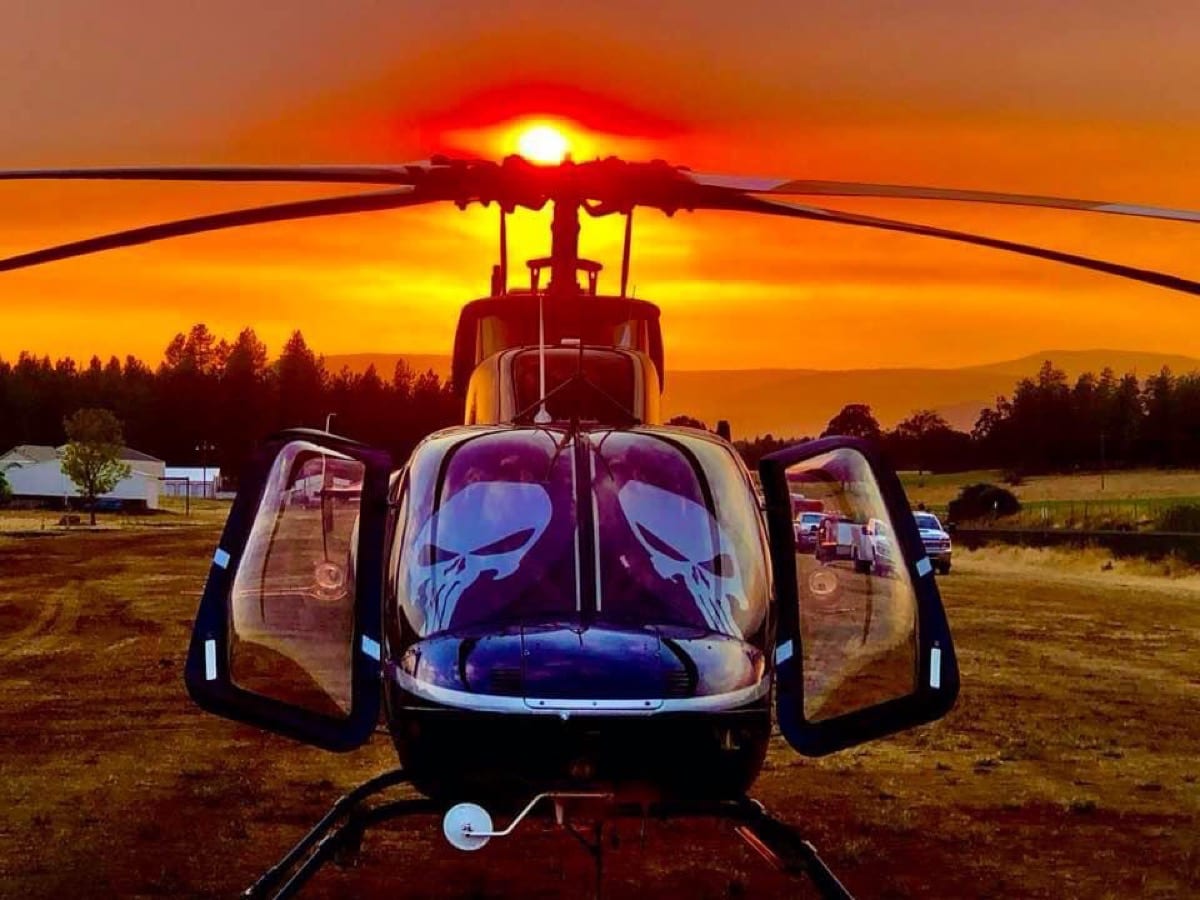 "There were eight or nine helicopters and crew that based out of 32OR for almost two weeks while they fought the White River fire," he added.
Would you like to have your photo featured as Picture of the Day? You can submit it via this form.
All photos sent in for Picture of the Day are also considered for our new Page 4 photo feature in the print issue of General Aviation News, as well as A Year in Pictures in the December issues.