The Prescott Foundation is now selling a limited edition cigar and humidor set, with all proceeds going to repair the World War II North American B-25 Mitchell bomber "Old Glory."
"Old Glory" was damaged during a forced landing in a field near Stockton, California, after experiencing mechanical difficulties on Sept. 19, 2020.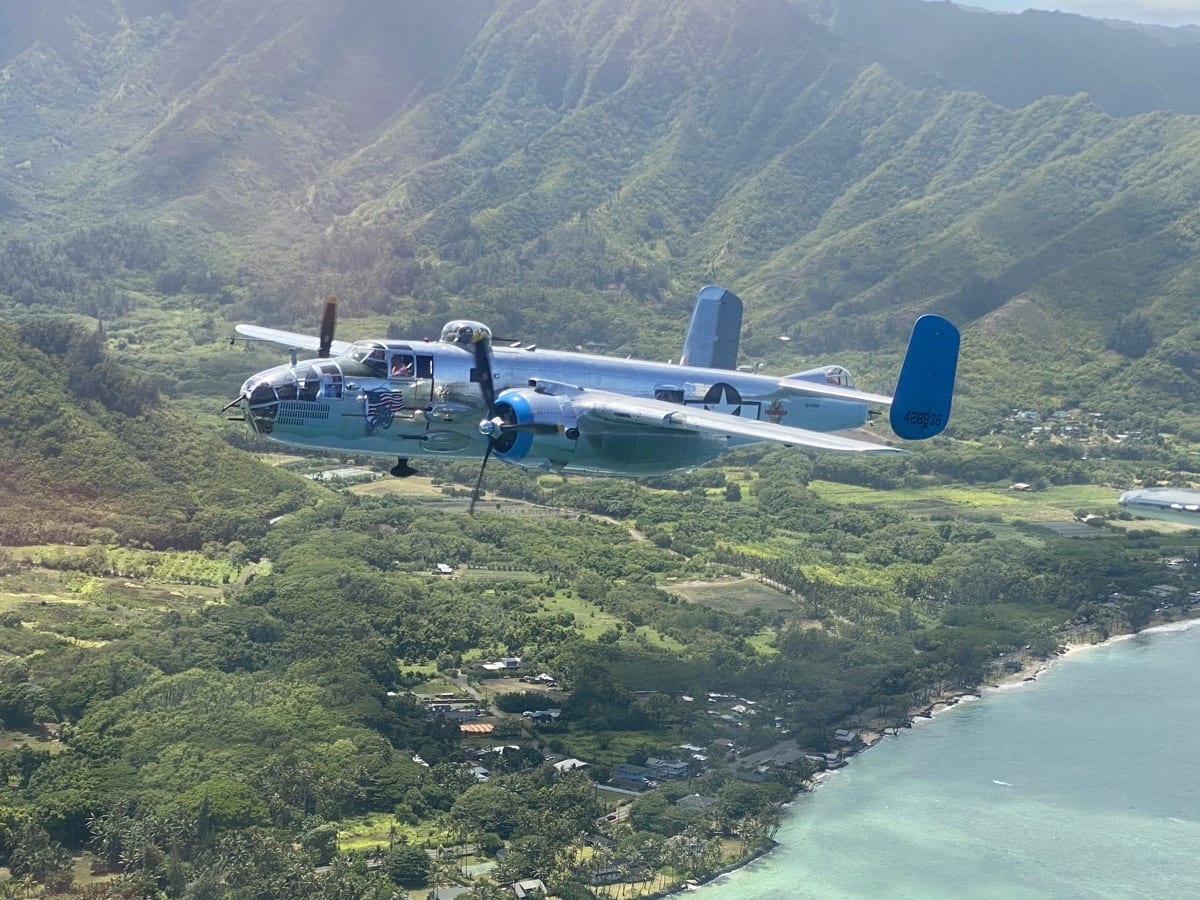 "As she makes her way home to Albany, New York, from Stockton, California, The Prescott Foundation will use all proceeds from your purchase to preserve and maintain the history of "Old Glory," foundation officials said.
Priced at $250, the set includes a travel humidor with 20 hand-rolled cigars, Zippo classic brushed chrome lighter, and stainless steel double guillotine cutter. Just 20 of the sets are available at this time.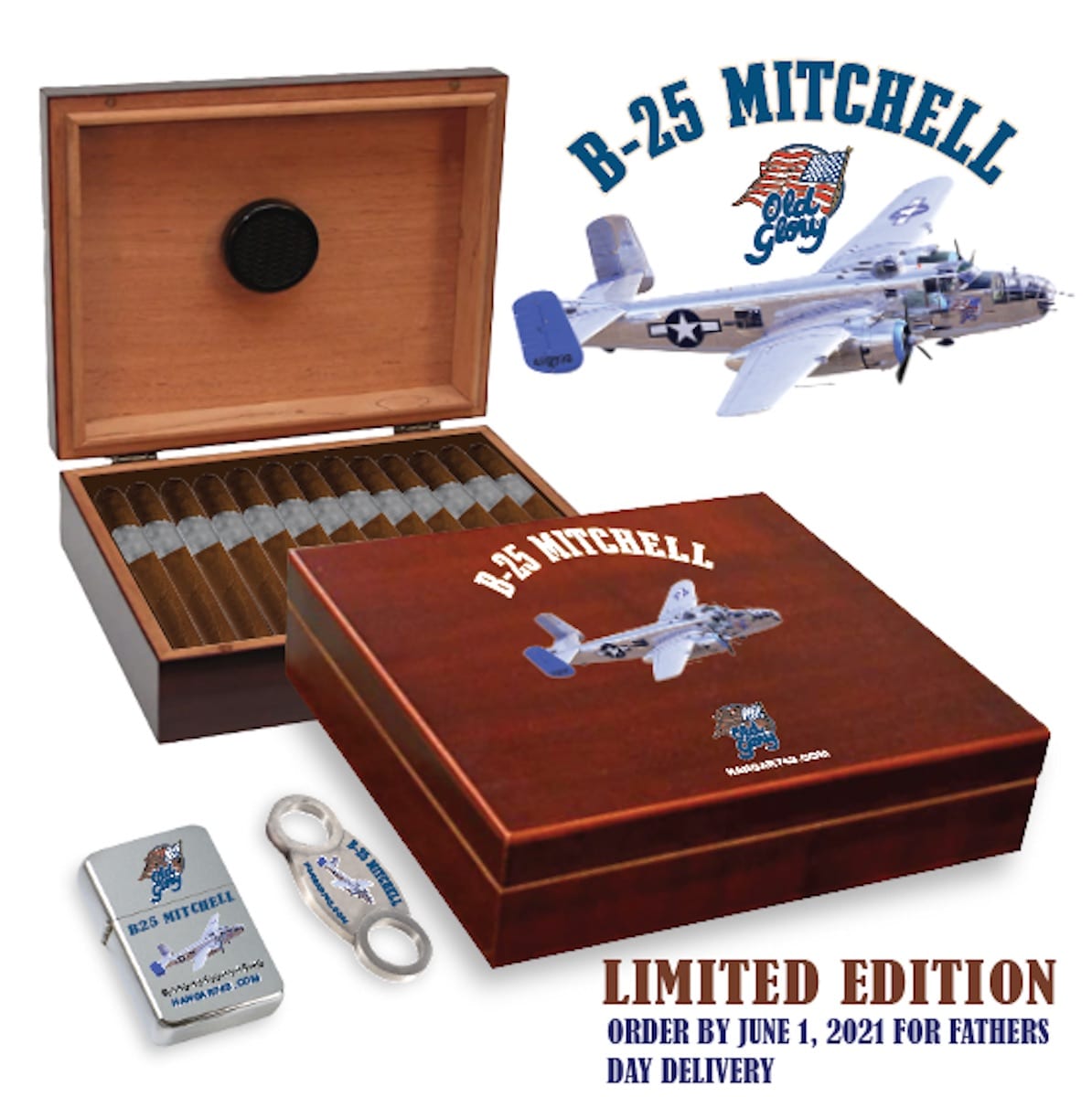 You can order the cigar set at Hangar743.com.