Trent J. Corcia has taken the helm of the Citation Jet Pilots Owner Pilot Association (CJP) as the organization's new chief executive officer (CEO).
Corcia comes to CJP following close to a decade with FlightSafety International, where he most recently led sales and marketing efforts to the owner/operator and single pilot segments of the general aviation industry. At CJP, Corcia will focus on further strengthening the organization's relationships with its members, partner companies, and the broader GA owner and pilot community.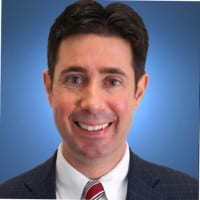 "I am honored and excited to be the next CEO of the Citation Jet Pilots Association," Corcia said. "Having a direct relationship with CJP and the membership since 2016, I fully embrace our mission of safety, interaction, advocacy and philanthropy. CJP is a strong organization, and I look forward to working closely with CJP members and partners to achieve even greater success in the years to come."
Corcia has more than 4,000 hours of military and GA flying time and holds an Airline Transport Pilot (ATP) rating, with type ratings in the Cessna Citation C510 Mustang, Hawker 800XP, and Gulfstream GV. He flies his Piper PA-31-350 Navajo Chieftain, and lives in Orlando, Florida with his wife, Michelle, and their four children.
Prior to joining FlightSafety, Corcia was with American Airlines. He is also a former U.S. Air Force C-130 instructor/evaluator navigator and mission commander. He graduated from Texas A&M University, SMU's Cox School of Business and Harvard Business School.
Corcia succeeds outgoing CEO Andrew Broom, who has accepted a position with the National Business Aviation Association (NBAA).
"CJP is fortunate to have Trent coming on board," said Broom. "We've worked together over the last few years and he has a great understanding of the organization, our members and our partners. I am confident that he will hit the ground running and continue to enhance strategies and tactics aligned with the CJP mission."