Lauren Chavez submitted this photo and note: "Public Charter High School, SAMS Academy (Southwest Aeronautics, Mathematics, & Science Academy) in Albuquerque, N.M., partners with Barkhouse to rescue pets from overcrowded, high-kill shelters to their forever homes. Lauren Chavez, CFI (right seat), Cody Anderson, student pilot (left seat) and "Hero" giving us happy puppy kisses."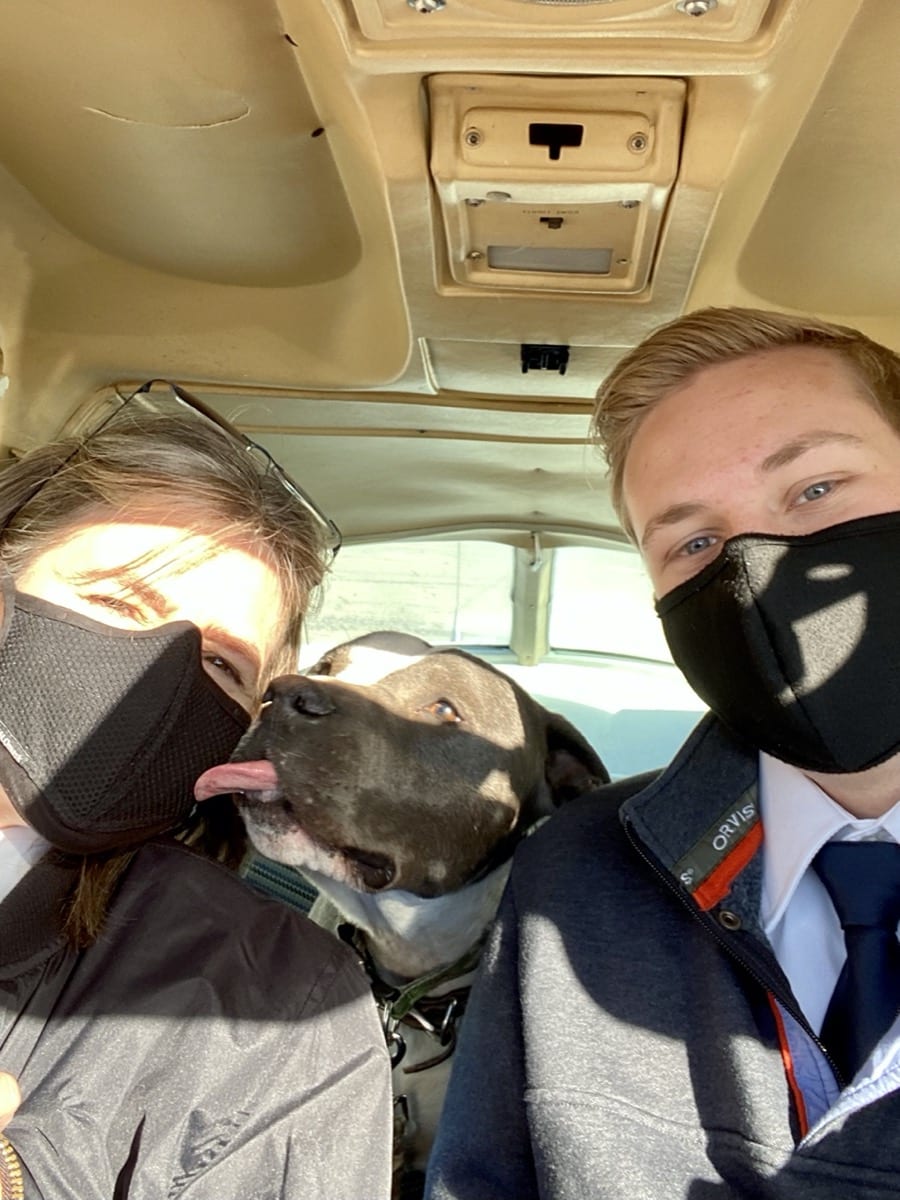 Would you like to have your photo featured as Picture of the Day? You can submit it via this form.
All photos sent in for Picture of the Day are also considered for our new Page 4 photo feature in the print issue of General Aviation News, as well as A Year in Pictures in the December issues.