From the earliest days of Able Flight in 2006, the Sky Arrow adapted for flight by people with physical disabilities has played a significant role. In fact, it was the introduction of the Italian-designed and built Sky Arrow with its unique control option that provided the impetus for Able Flight to begin its scholarship program, according to officials with the non-profit, which provides scholarships for flight and aviation career training for people with disabilities.
Now, Magnaghi Aeronautica, the manufacturer of the Sky Arrow, has become a Gold Level Sponsor of the scholarship fund.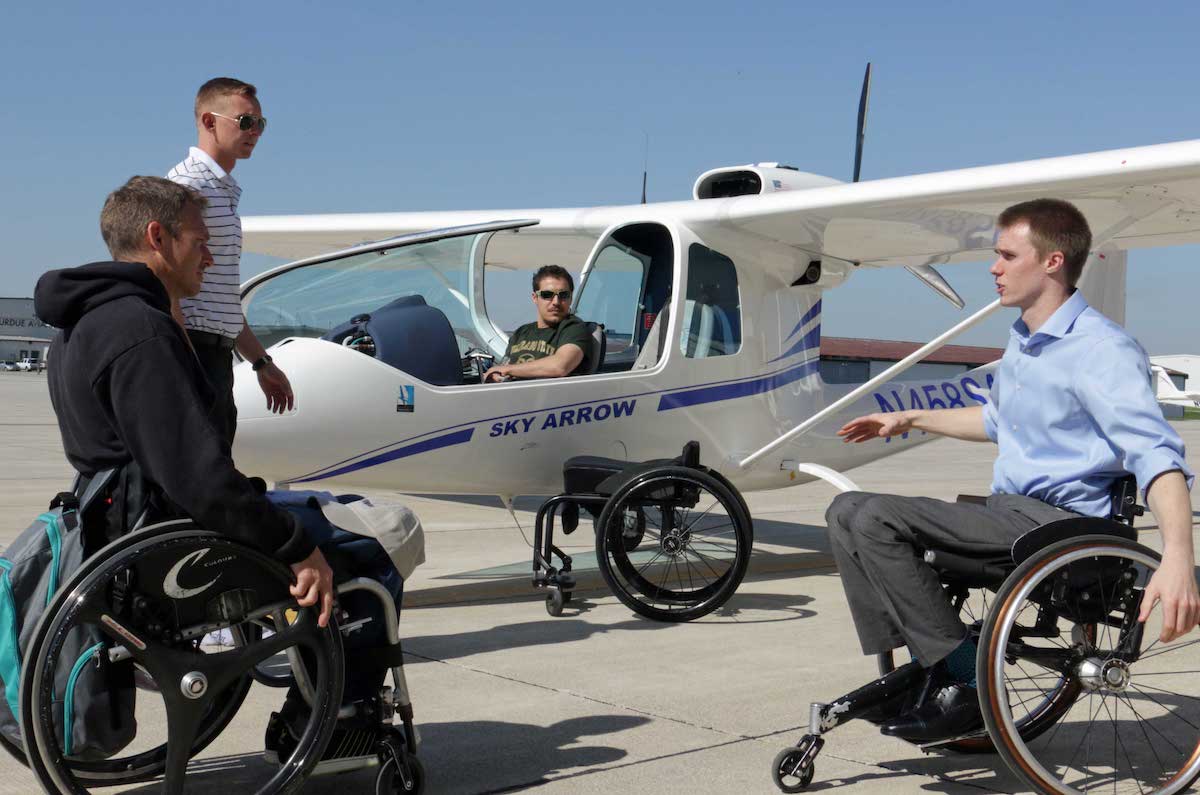 "The availability of the adapted Sky Arrow helped inspire the creation of Able Flight, and over the past 15 years, many people have become licensed pilots after training in the Sky Arrow," said Able Flight's Founder and Executive Director Charles Stites. "Their plane has been an outstanding training platform for our pilots, and it is gratifying that Magnaghi Aeronautica has now chosen to help support the scholarship program with a financial gift."
"We are honored and proud to be a partner of Able Flight's great scholarship program that, with the Sky Arrow, makes real the dream of flying for people with physical disabilities," said Magnaghi Aeronautica's Giorgio Iannotti. "Furthermore, Magnaghi is developing a new system of aircraft integrated EMA (electromechanical actuators) which will allow future pilots with an arm disability to fly the Sky Arrow."
Since Able Flight was founded in 2006, it has awarded more than 100 scholarships.