Jim Hefner submitted these photos and note: "My wife and I did a day trip flight from Tucson to Catalina Island. The first photo is a shot of our plane parked at The Airport in the Sky (KAVX). This flight had been on my bucket list for several years and it was worth the wait. Due to COVID we didn't want to stay overnight, so we flew nearly 1,000 miles to have a picnic lunch on an island in the Pacific and were back home by 5 pm … only GA can let you do that! It was an incredible day getaway with my wife that we will never forget."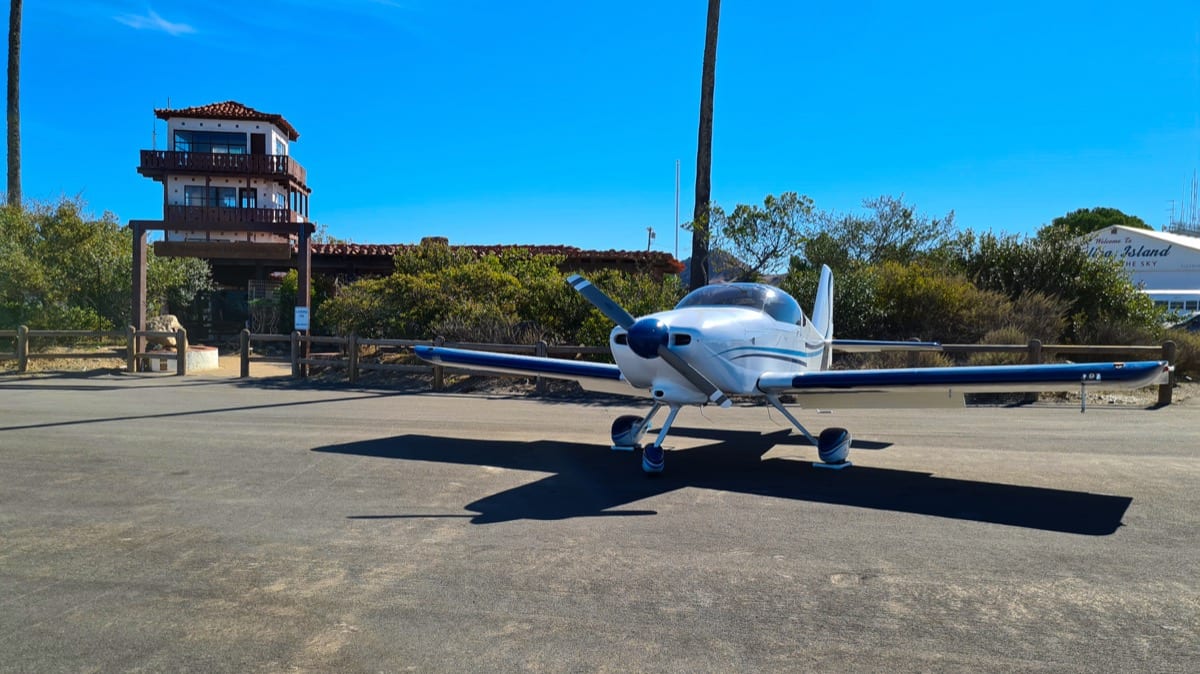 "After we departed KAVX I flew down the eastern coastline and swung around to get this shot of Avalon before heading back to LA," he added.
Would you like to have your photo featured as Picture of the Day? You can submit it via this form.
All photos sent in for Picture of the Day are also considered for our new Page 4 photo feature in the print issue of General Aviation News, as well as A Year in Pictures in the December issues.