KALAMAZOO, Michigan — STEM Flights, a national nonprofit dedicated to promoting Science, Technology, Engineering and Mathematics (STEM) and aviation careers through flight experiences, has expanded into Michigan.
With support from a private family foundation, STEM Flights has established a presence in the southern half of the state with expansion plans to cover the entire state by the end of the 2021, according to officials. In May, STEM Flights volunteers flew to Michigan to meet with pilot mentors and partners to deliver three days of flying experiences to local students at three different airports in the state.
The flights use the cockpit of a general aviation aircraft to highlight STEM concepts and learning while introducing youth to aviation and STEM focused careers.
Volunteer pilots, called pilot mentors, donate time and their aircraft for the flying missions.
Students must complete online STEM learning and submit a letter of recommendation to qualify for the program. There is no cost to the students for this flight experience, officials noted.
As a bonus, a program called STEM Flight Following was developed by STEM Flights to offer resources, including scholarships databases, STEM programs, and aviation education, after a student completes the flight.
During the May kickoff events in Michigan, STEM Flights partnered with Crosswinds Aviation, School of Missionary Aviation Technology, and the Air Zoo Aerospace and Science Museum. According to officials, 15 students participated in flight experiences with six pilot mentors from around the state.
Support from MiSTEM, a statewide educational STEM initiative, also contributed to the success of the first Michigan STEM Flights missions, STEM Flights officials added.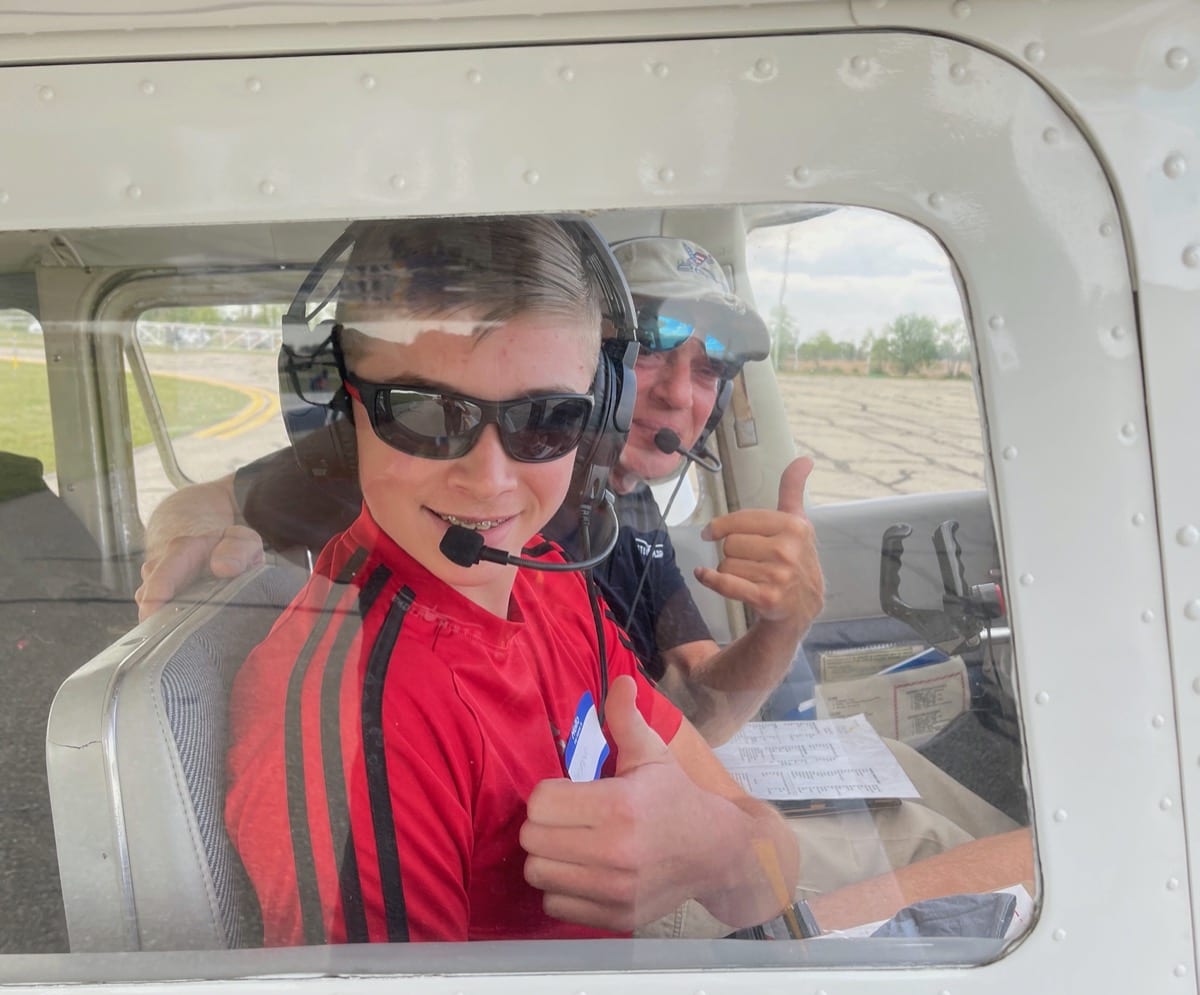 Dave Brubaker, STEM Flights founder and chairman, expressed gratitude for the overwhelming response from the pilot community in Michigan.
"We are so fortunate that many pilots are signing up to deliver STEM Flight experiences throughout the state," he said. "Our partner organizations have helped us coordinate with students and donated time and space for us to expand."
Students and pilots can sign up online at STEMFlights.org to participate in future flight experiences.