Amy Lee of the United States took top honors in the senior category of the Fédération Aéronautique Internationale (World Air Sport Federation) 2021 FAI Young Artists Contest.
In the 35th anniversary edition of the competition, the theme was "A friendlier world with air sports," celebrating the friendships that air sports forges with people from all over the world and of all ages.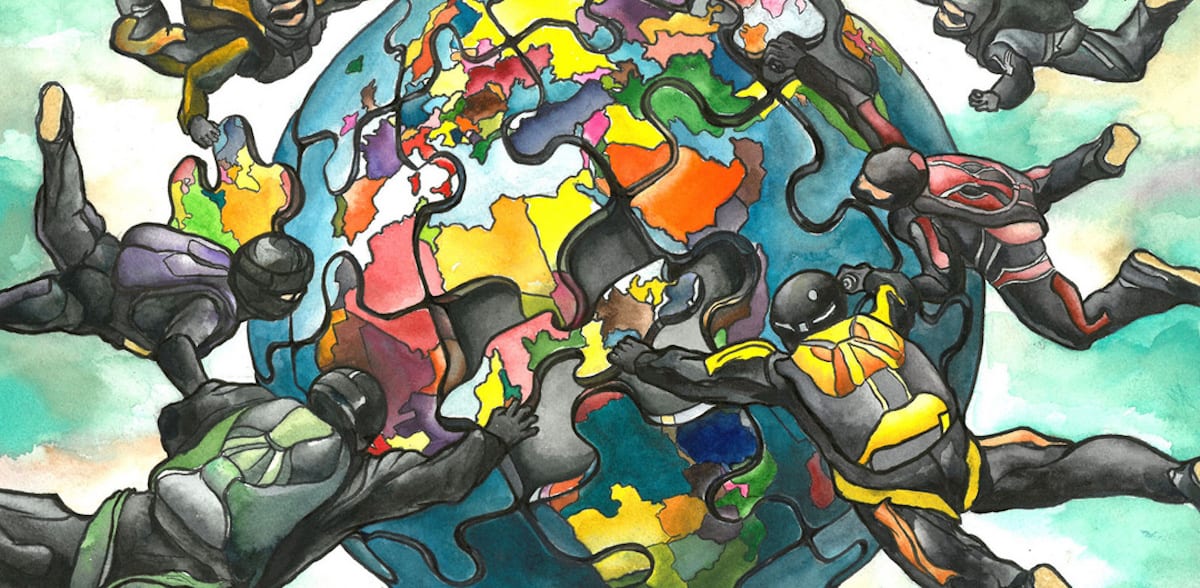 This global connection was reflected in the range of FAI member countries whose artists participated in the 2021 competition: Argentina, Canada, China, Denmark, Finland, Hong Kong (China), Japan, Latvia, Lithuania, Poland, Qatar, Russia, Switzerland, United Kingdom, and the USA, according to federation officials.
See all the 2021 winning paintings.
The theme for the 2022 contest is "Design your perfect aircraft."
"It is hoped that the youngsters will be inspired by the 'behind the scenes' work of aviation industry specialists. The brief asks them to consider 'What is your perfect aircraft? What would power it through the sky? Would it be big or small? What special features would make pilots and passengers excited to be in the air?' and reminds contestants that every craft they see in the sky today started with similar questions."
The Young Artists Contest is open to youngsters between the ages of six and 17, with FAI gold, silver and bronze medals and diplomas presented to the top three artists in each of the three categories:
Group I – Junior Category (Date of birth between Jan. 1, 2012 and Dec. 31, 2015).
Group II – Intermediate Category (Date of birth between Jan. 1, 2008 and Dec. 31, 2011).
Group III – Senior Category (Date of birth between Jan. 1, 2004 and Dec. 31, 2007).
The Young Artists Contest is first run at a national level. Participating FAI members organize a contest in their country, from which the three best artworks in each of the three age categories are selected. The national winning artworks are then sent to FAI by April 1, 2022. These are submitted to the FAI jury, which decides on the final overall winners in late Spring 2022.