Avidyne Corporation has unveiled its new Avidyne Vantage Flight Display Systems, with company officials disclosing that the first Vantage certification program will be a dual 12-inch diagonal upgrade for legacy Cirrus aircraft with the Entegra Flight Deck.
Avidyne Vantage Flight Display Systems are designed for forward fit and retrofit applications in a variety of display formats. The system includes 3D Synthetic Vision display of nearby terrain, traffic, obstacles, airports, and flight plan overlay, plus a hybrid touch user interface that allows pilots to control the system with touch screen or dedicated knobs and buttons.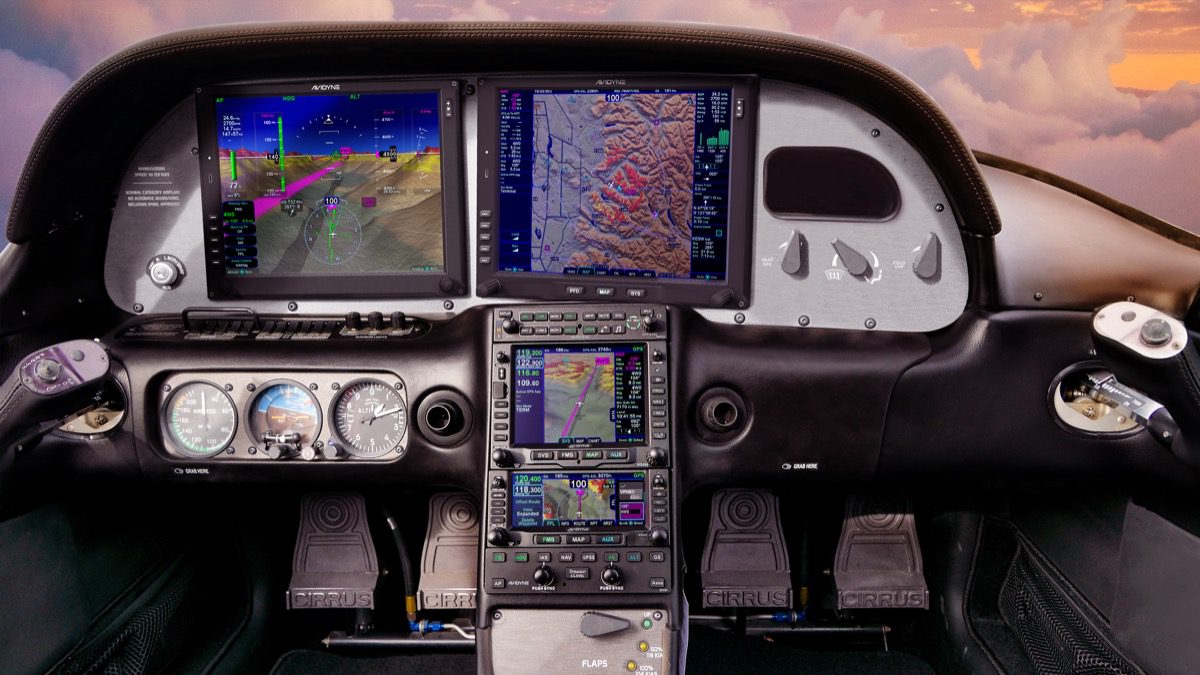 "We are incredibly excited to introduce Vantage as an innovative option for GA pilots seeking to update their flight decks," said Avidyne President Dan Schwinn. "We've challenged ourselves to provide large displays that are even easier to use than our earlier products, while being more capable and functional than anything we have done before. Eventually the Avidyne Vantage product line will include a wide range of display sizes and levels of functionality, and certification across a wide range of aircraft and associated legacy equipment."
"Avidyne Vantage will be launched into the retrofit market as an upgrade for Entegra-equipped Cirrus, where there are roughly 4,000 aircraft of late 2002 to mid-2008 vintage," added John Talmadge, Avidyne's Vice President of Worldwide Sales. "Cirrus owners upgrading to Vantage will enjoy the only option available for 12-inch touchscreen displays for any Cirrus, and will include Avidyne's unique hybrid touch interface and tight integration with Avidyne IFD-series navigators and DFC autopilot. They'll also appreciate the upgrade from 10- to 12-inch size and higher resolution XGA displays, standard synthetic vision capability, as well as dual AHRS with MFD reversion and split-screen capability."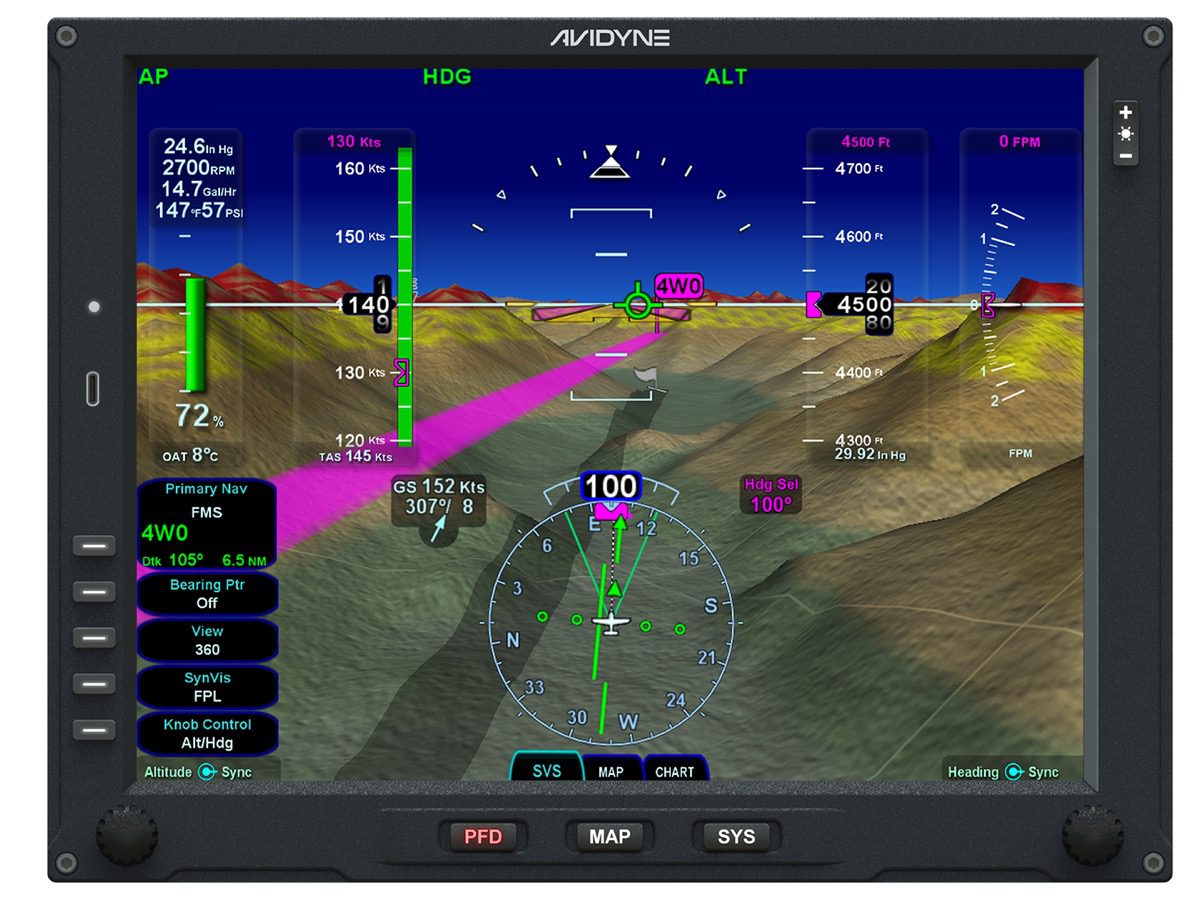 "The Vantage upgrade for Cirrus aircraft will initially be certified with a dual IFD-series GPS/NAV/COMs and DFC90 autopilot configuration, and it will be compatible with all configurations of Cirrus engine instruments and other Cirrus factory installed equipment, without any requirement for costly unlocks or enablements," he added.
Introductory price is $12,500 per display for existing Entegra-equipped Cirrus aircraft with Entegra core trade-in. The upgrade is expected in 2022 and reservations for those that wish to be among the first to upgrade are available.