Sherwin-Williams Aerospace Coatings is now accepting submissions for its annual calendar to showcase the 12 best-finished aircraft of the year.
The company is looking to again feature the finest looking aircraft in its 2022 Aerospace Coatings Calendar — whether it is a newly finished (or refinished) business or regional jet, commercial airliner, cargo aircraft, or a uniquely painted single/twin engine, kit plane, sport plane, or helicopter.
The calendar recognizes the outstanding work of designers, MROs, and aircraft painters across the United States that rely on Sherwin-Williams aerospace products in their repaint and OEM facilities.
"The annual calendar program celebrates the scheme designs and paint craftsmen of the aviation industry and their incredible works of art — classic, custom or military — for all types of aircraft," says Julie Voisin, Sherwin-Williams Global Product Manager for Aerospace Coatings. "Each year our calendar program gains popularity as we provide a platform to highlight 12 outstanding examples of true design and aircraft paint production excellence."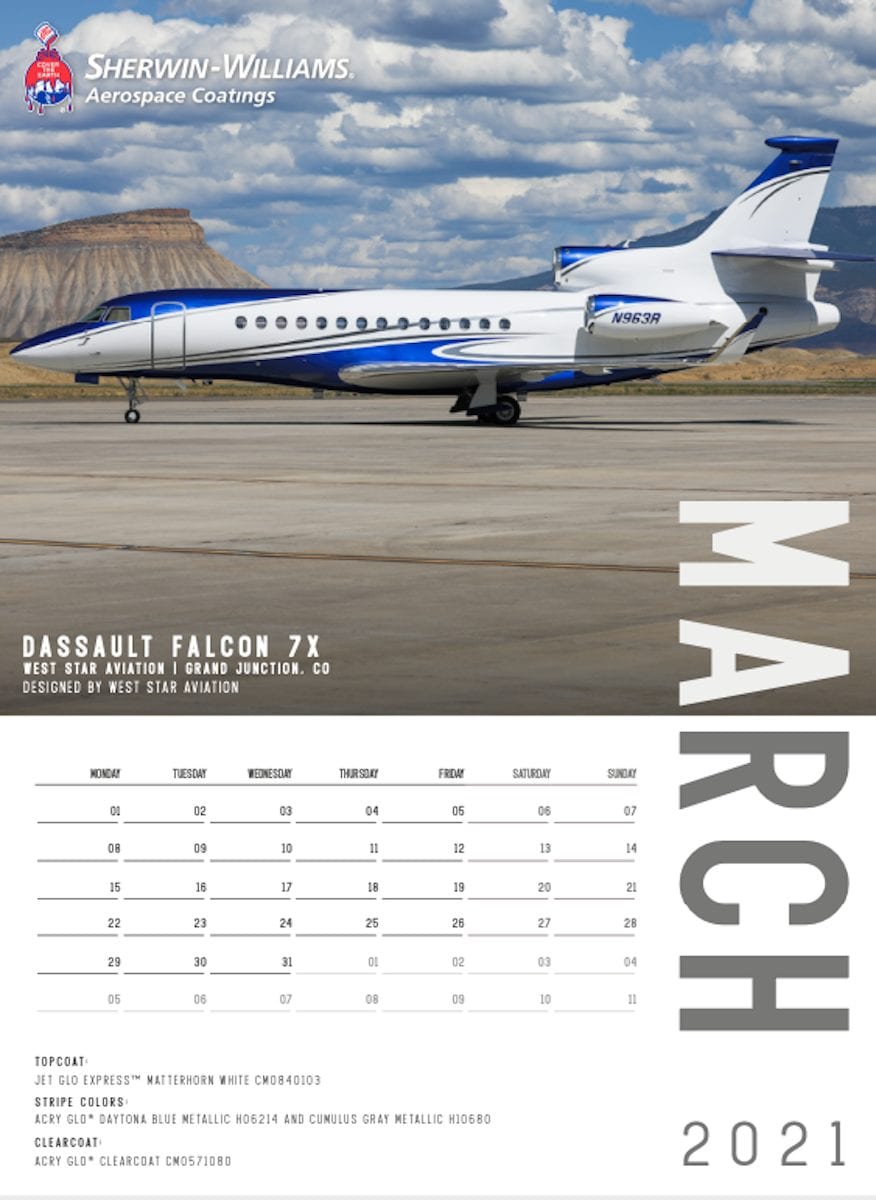 The 2021 calendar featured several general aviation aircraft, including a Cirrus SR-22, Glasair Sportsman GS-2, a de Havilland Beaver, and Pilatus PC-12.
Entries must include professional photography of the aircraft showing multiple angles and any custom details as judging is based on finish quality, technical difficulty, design originality, and artistic merit.
Any aircraft submitted to the calendar must be exclusively finished in Sherwin-Williams brand topcoats.
Submissions will be accepted through Sept. 3, 2021, and winners will be notified in early November.
You can download the Sherwin-Williams Aerospace Coatings Calendar entry form here.