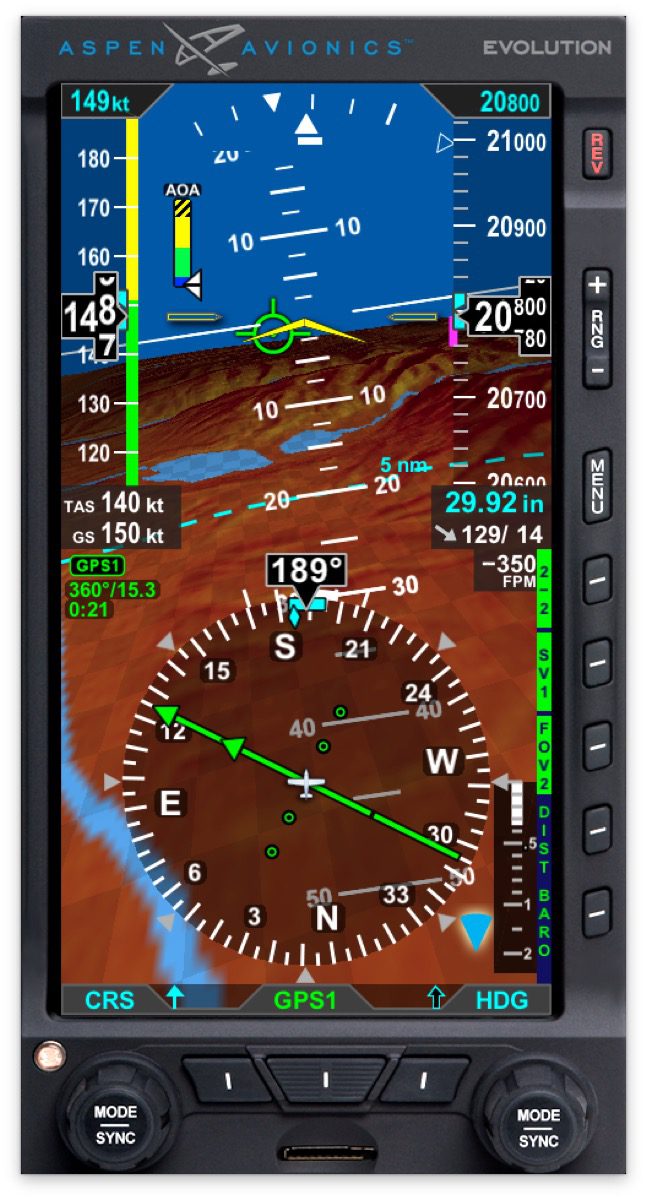 The FAA has approved changes to backup instrument requirements for general aviation pilots with the installation of Aspen Avionics' Evolution EFD1000 Pro MAX primary flight display (PFD).
The approval allows aircraft owners to remove the attitude indicator when installing a single Evolution EFD1000 Pro MAX PFD with the latest released software (v2.11) and the new extended duration battery, company officials explain. A turn and bank indicator, along with airspeed and altimeter, must be retained as the three required backups.
"This is a game-changing development for aircraft owners looking for an affordable, full-featured primary flight display while allowing removal of outdated mechanical attitude indicators," said Aspen Avionics' Scott Smith. "We are cleaning up panels while reducing our customer's maintenance cost and giving them some extra weight savings as well."
Key Features:
Consolidates traditional attitude indicator and HSI into a single display
Synthetic Vision included at no cost
Works with existing avionics and interfaces with most autopilots (removal of attitude indicator may require an autopilot adapter if aircraft has an attitude-based autopilot installed, such as Bendix/King or Century)
Patented form-fit design slides into existing panel cutouts
Current owners of the Aspen Pro MAX PFD can be field upgraded by Aspen authorized dealers to the extended duration battery and latest software. The new software is free of charge from Aspen Avionics.