My fellow aviators never cease to amaze me.
In late July I received an email from Radu Georgescu about his Auto Yoke Project. The email included a link to his website and a YouTube video about his invention.
That invention is "a prototype for a removable, portable, lightweight autopilot. The patented design uses weight shifting to control the ailerons and it is attached to the yoke in a similar fashion you would attach a map holder."
I watched the video and perused the website — and mostly shook my head in amazement as I watched his brainchild in action.
The idea for the Auto Yoke Project (AYP) formed in August 2020 in the heads of Radu and partner Adrian Hojda. The former is a software developer, commercial pilot, and flight instructor. The latter is an airframe engineer.
Using 3D print technology, the first functional AYP was ready in November 2020. The first test flight took place in December in a Mooney M20C.
But, perhaps I'm getting ahead of myself. After a few back and forth emails with Radu I better understood him and AYP.
"I did a few long trips with my Mooney, such as Alaska in 2016 and towards Guatemala in 2018, and I figured I should be able to design some active automatic device that could, at least, keep the wings level — just so I could eat a meal or look outside with my binoculars without having to worry about losing directional control. I had no autopilot and no intention to spend $10,000 to have one installed."
For someone who has the ability to dream up the AYP and design it into existence is incredible. But the nugget that jumped out at me from Radu's email was, "look outside with my binoculars." My immediate thought, "That's genius. Why didn't I ever think to bring binoculars with me on a flight?"
Anyway, back to the AYP.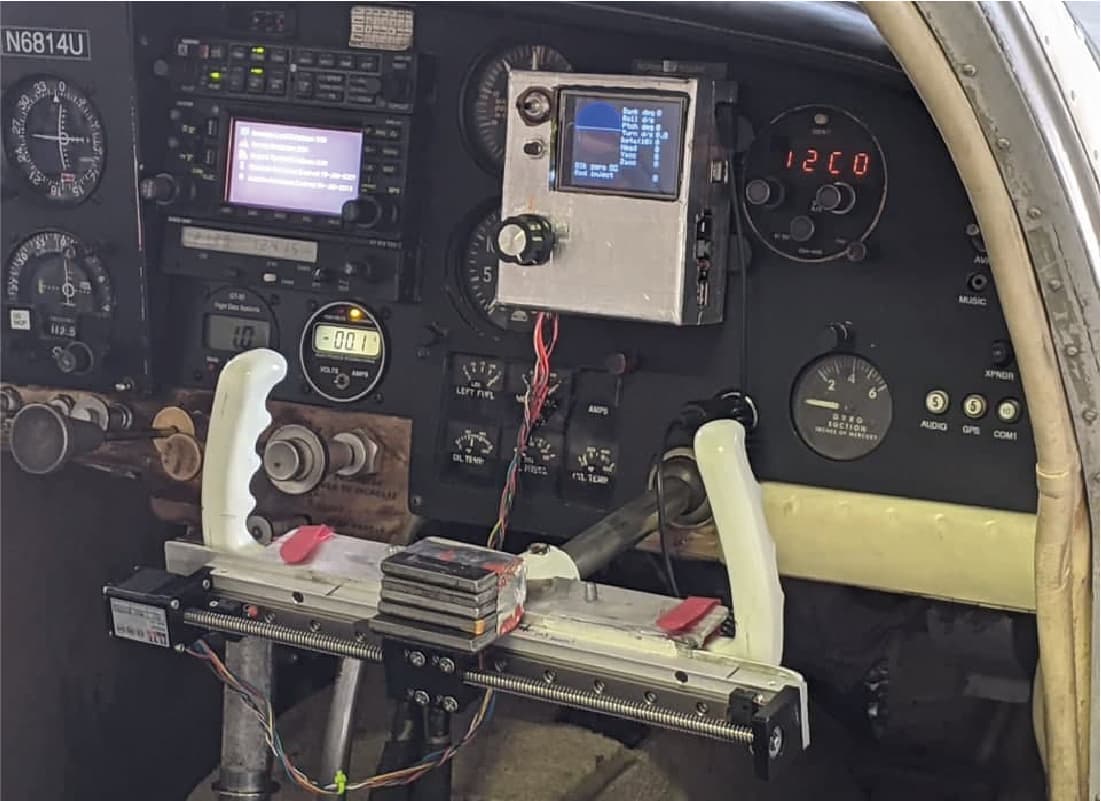 Adding an Attitude and Heading Reference System (AHRS) to AYP took place in February 2021, a provisional patent was awarded in May, and Radu took AYP to EAA AirVenture Oshkosh 2021.
"At AirVenture, most pilots seemed intrigued by this concept and all of them admitted they never saw anything like that before," Radu reported. "For the show, I built a little mockup with a miniature plane and a yoke, so people could play with the plane and see how my device would actuate the yoke."
Exhibiting at AirVenture proved fruitful for Radu. Visitors made a handful of suggestions, such as a "big red panic button" in the event a VFR pilot encounters IMC. AYP will execute a standard rate 180° turn to extract the pilot from IMC. An idea, that Radu says, "is clearly within the capabilities of the system, if so programmed."
The Auto Yoke Project is still very much in development. He and Adrian are working on Generation 2 for further testing and then plan for Generation 3 for beta testers to, well, test.
What about projected price?
"The anticipated retail cost of the system — control box, yoke actuator, yoke adapter pads — is around $950 with a one-year warranty and two years of free software updates."
The Auto Yoke Project timeline includes testing in multiple aircraft in mid 2022, and limited production in late 2022.
Radu is seeking development and marketing partners.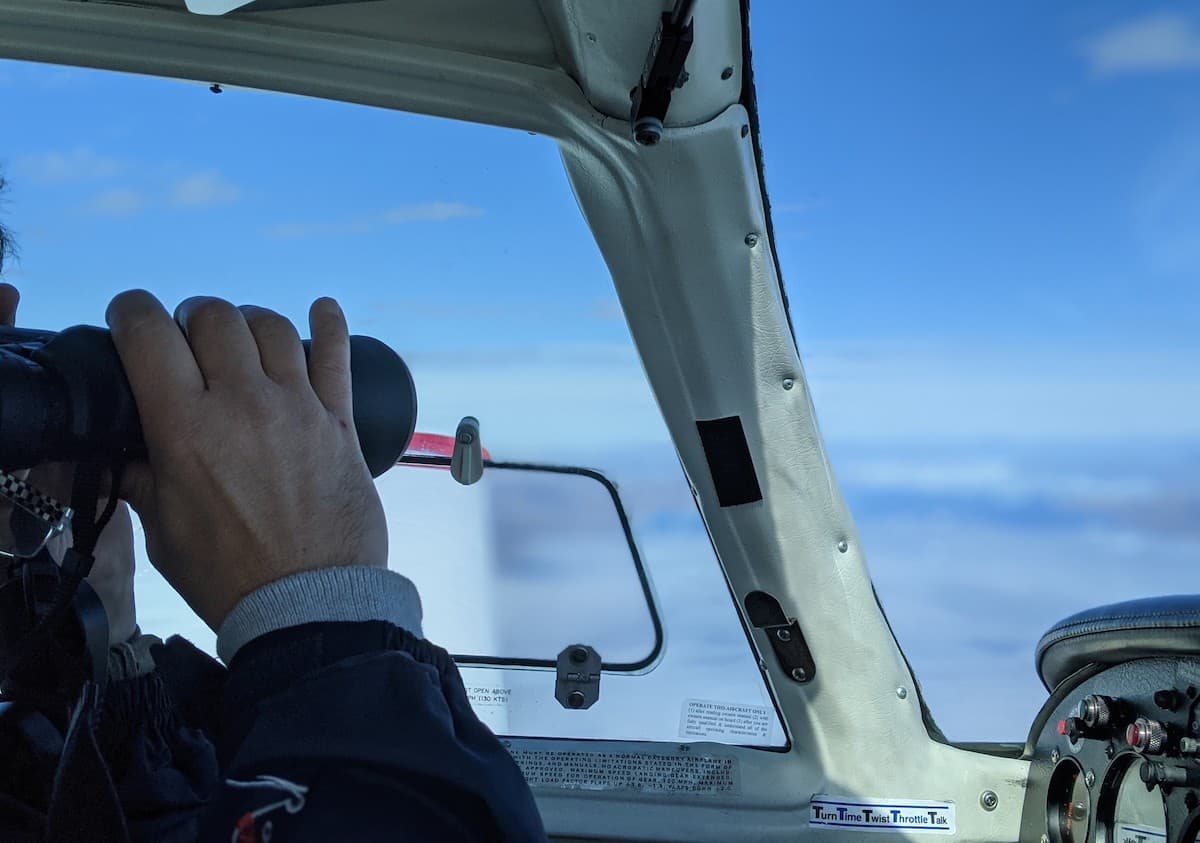 The latter part of my email chat with Radu found him in Iceland. Radu is helping a friend reposition a Mooney from Los Angeles to Romania.
He even sent along a photo of himself using binoculars in the cockpit.
Amazing.