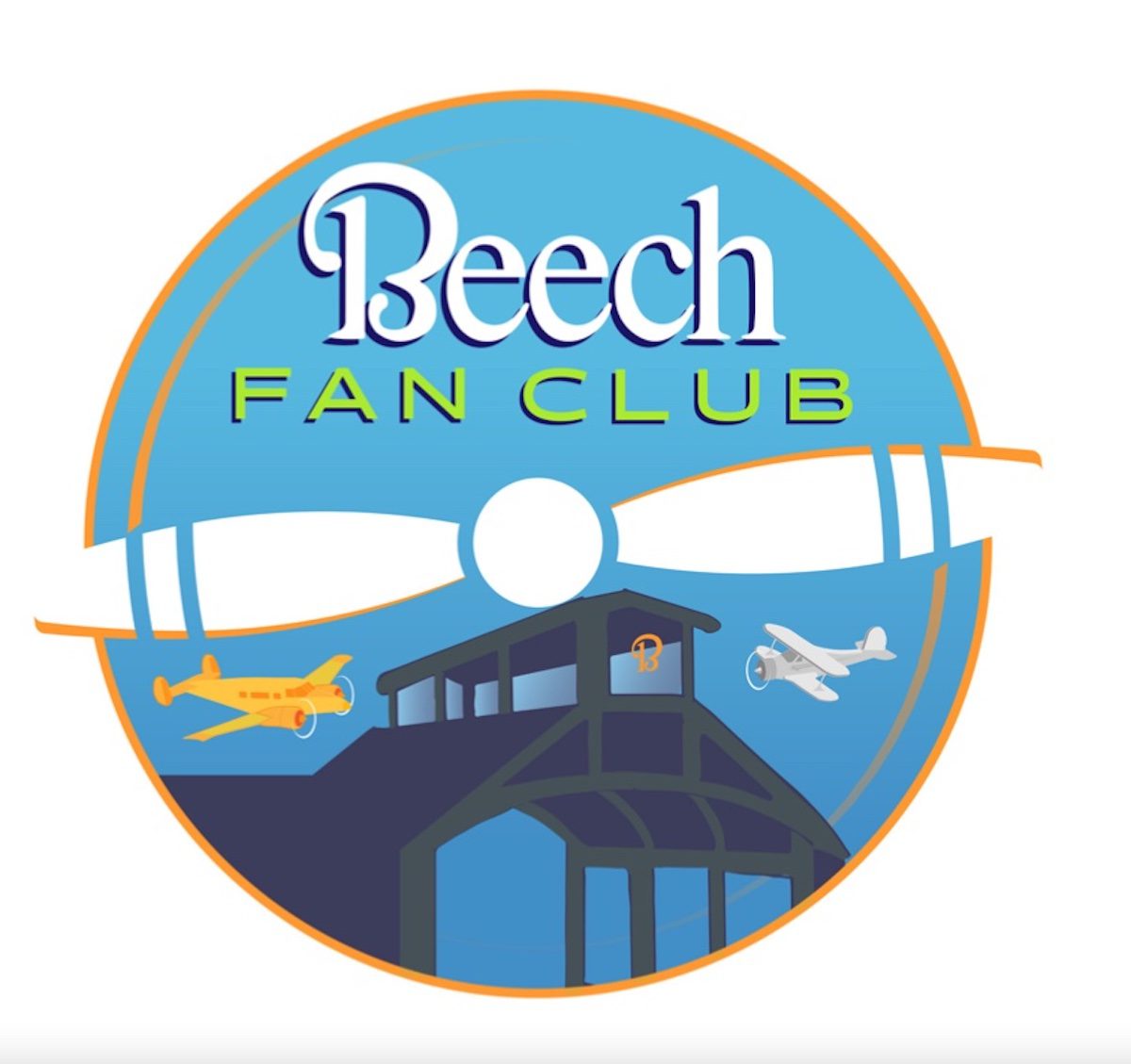 It might be natural to assume that the annual "Beech Party" fall fly-in at the Beechcraft Heritage Museum is open only to owners of the iconic brand of aircraft. However, that's never been the case.
And now, to reinforce that owners of all aircraft brands are invited to attend the event at Tullahoma, Tennessee, the museum recently formed a new division called the Beech Fan Club. The group will join several other divisions of the museum, such as the Twin Beech 18 Society.
Longtime Cirrus owner Morty Lloyd originally broached the idea of the Beech Fan Club to Museum President Charles Parish. Lloyd has always been a fan of the classic Beech Staggerwing, which he considers the most beautiful airplane ever designed.
"The Beech Fan Club is going to allow non-Beech owners, like myself, to feel like we're part of the family," said Lloyd. "I appreciate the work of Charles Parish and Jody Curtis and the entire museum board to explore new and innovative ways to make the Beech Party more inclusive."
"I'm excited about the possibilities of how the Beech Fan Club will grow over the next few years," said Lloyd. "It will take some time for word to get out and for the membership to grow. When it does, it's going to be enjoyed by many people who appreciate the beauty of so many historic Beech aircraft. After all, a Staggerwing or Twin Beech 18 is a sight to behold."
Lloyd, who will head up the division, has been busy organizing special events to interest all aviators.
Among the events planned for the 2021 fly-in, which will be held Oct. 13-16, is a Beech Fan Club rally and guided museum tour on Oct. 16 at 9:30 a.m.
The fly-in also boasts a variety of seminars, including one by author and historian Edward Phillips, who will talk about "Beechcraft's Bullish A17 Biplanes." Other special programs include a Starship Q&A and an "Exploded Engine" presentation.
Around the world aviator and YouTube content creator Matt Guthmiller will give a talk, "How Do You Do the Impossible," and rounding out the Saturday program will be a STOL (short take-off and landing) demonstration and an outdoor showing of the movie "Planes."
A $50 a day Beech Party general admission fee is discounted to $45 a day for people who are members of other aviation organizations, such as the Experimental Aircraft Association, Aircraft Owners and Pilots Association, American Bonanza Society, and others. Price for museum members is $40. Meals are available at an extra charge.
Annual museum membership is $50, which includes free museum admission for the member and a guest for a year, a 10% discount in the museum's gift shop, and the bi-annual magazine.