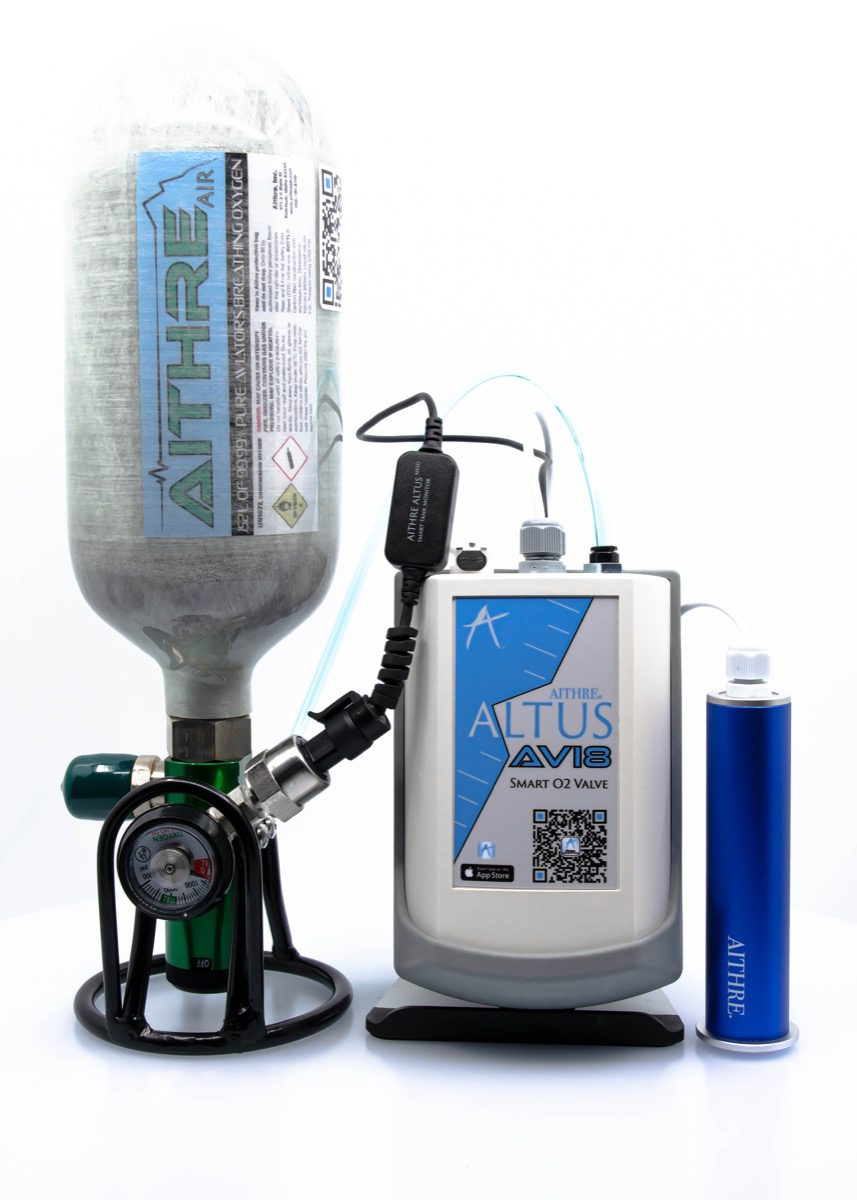 Aithre has introduced the Altus AVI8 smart oxygen valve, with the company's new Smart Pulse technology.
What makes the system smart is integration with the Aithre Connect app with in-app control of pulse state and dynamic pulse duration based on respiration rate, pressure altitude, and oxygen flow rate, company officials explain.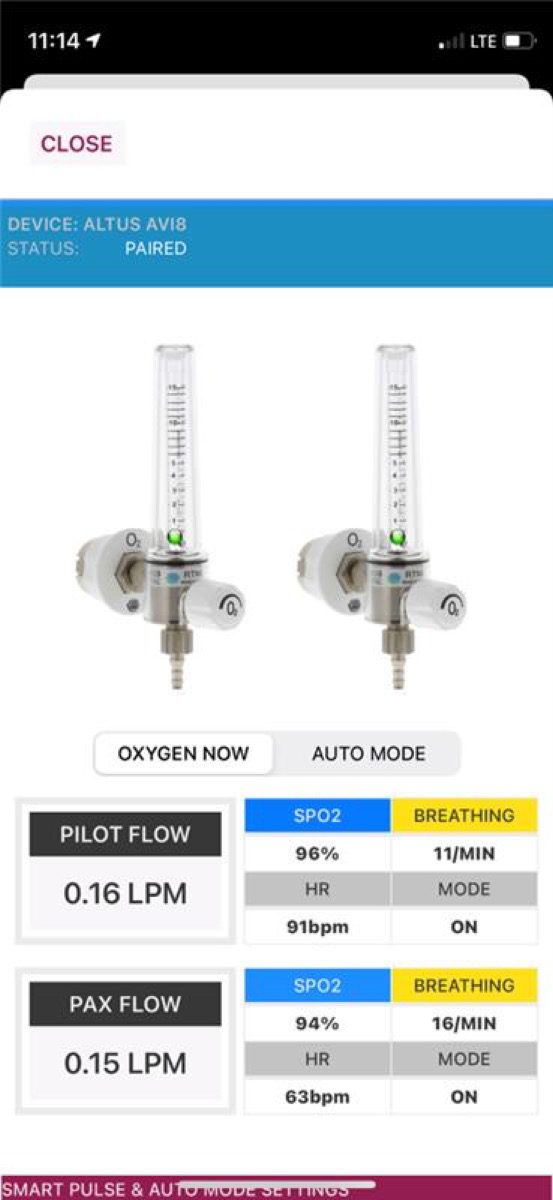 Once you set the controls in the app, oxygen levels will adjust as you climb and change your breathing rate, officials add.
The AVI8 includes two quick cannula connects. Each place includes an independent smart pulse circuit and optical flow meter.