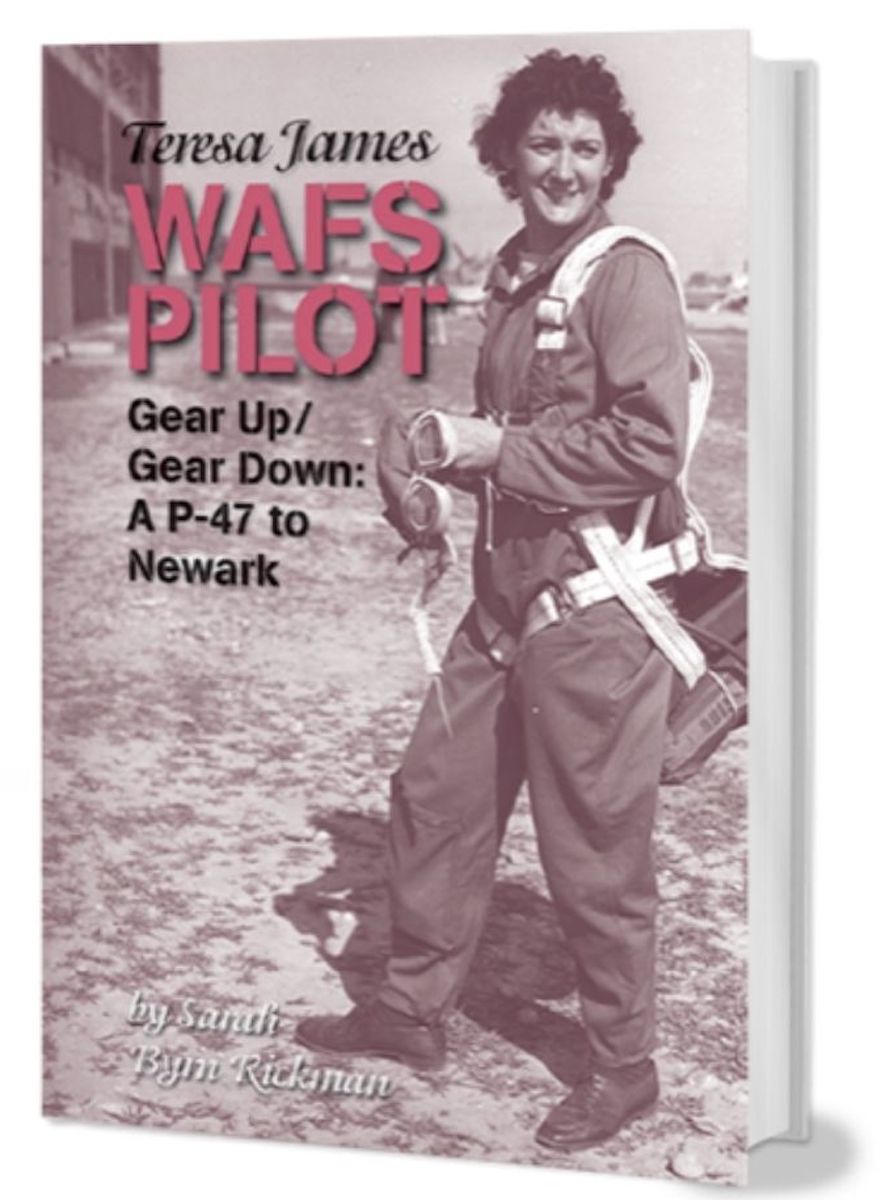 The International Women's Air & Space Museum (IWASM) will host a virtual book launch of Sarah Byrn Rickman's new biography, "Teresa James WAFS Pilot: Gear Up/Gear Down: a P-47 to Newark" on Oct. 20, 2021, at 7 p.m. ET.
In the virtual event, Rickman will discuss her experience interviewing Teresa James in 1999 and her experience during World War II.
Teresa James learned to fly at 19, and when the United States entered World War II, she volunteered to fly military aircraft. She and 27 other members of the Women's Auxiliary Ferrying Squadron (WAFS) stepped into newly created roles flying new airplanes for the war effort.
Known first as WAFS and later as WASP (Women Airforce Service Pilots), 134 female pilots qualified to move high-performance fighter aircraft to the docks to be shipped to the war zone.
Rickman is a national authority on these women fliers, and Teresa James WAFS Pilot is her 11th book about the women who ferried warplanes during World War II.
Registration is required for the virtual book launch. All participants will receive a Zoom link to join. Registration is $10 per person with proceeds directly benefitting IWASM.
At the time of registration, IWASM is offering pre-orders of Rickman's newest book, along with special book bundles.
To register, go to IWASM.org or call 216-623-1111.