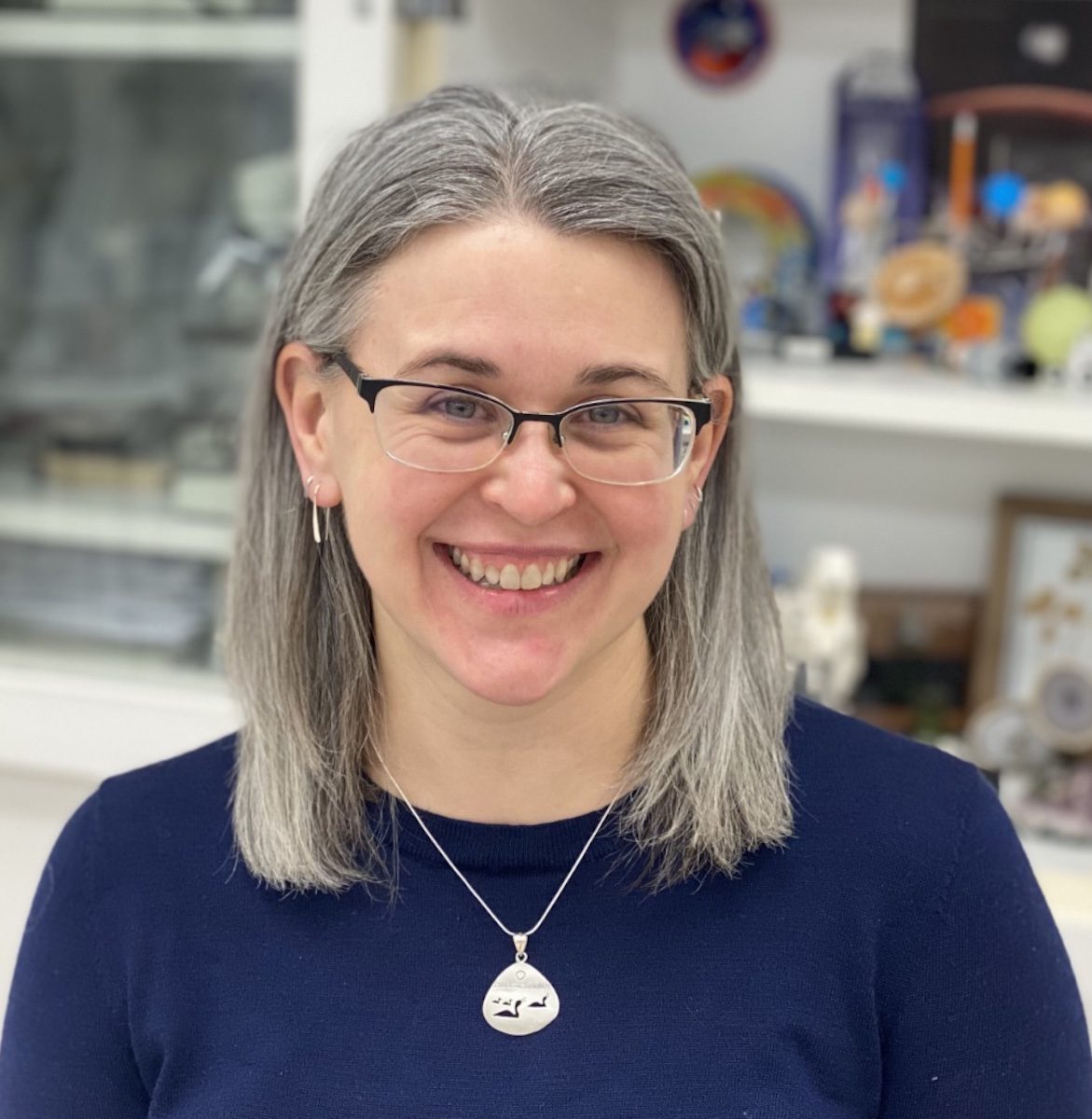 The National Aviation Hall of Fame (NAHF) has chosen Caroline Little, a Space Foundation teacher liaison, as the 2021 A. Scott Crossfield Educator of the Year.
The Crossfield Award, founded in 1986 by NAHF Enshrinee Scott Crossfield, is an annual competition to recognize a teacher for his or her exemplary use of aerospace in their classroom curricula. Crossfield, who was inducted in 1983, was a renowned test pilot, research pilot and aerospace researcher. His tests with pressurized suits led to the development of the space suit.
The successful nomination was made by Mark Westlake, Saint Thomas Academy Innovation Center Director, and an AIAA Educator of the Year. In his nomination, Westlake said "Caroline Little is a wonderful addition to the list of A. Scott Crossfield Aerospace Teacher of the Year awardees for the role she has had developing young women and men into explorers who see themselves as agents of change."
"Ms. Little's passion for science and engineering education can be seen in the projects and contests she makes available for her students," he continued. "Watching her sophomore students test their simulated satellite insertion device as her team of teachers participated in NASA's Microgravity University for Educators (MgUE) is just as exciting as listening to a group of her top juniors make their final presentations to NASA Langley Engineers on their work to develop protective wear for astronauts during long duration space travel."
Little's accomplishments span 20 years and include the development of "complex and engaging science and space curriculum for students," NAHF officials noted.
She uses her experiences to elevate her teaching for the benefit of her students. An example of this is her 2016 participation in NASA's MgUE professional development program, which allows participants to experience microgravity and culminates with five days of intense training at Johnson Space Center. Inspired by the experience, she became a NASA Human Exploration Rover Challenge Mentor. In this role, Little led the St. Thomas Academy NASA Rover Team to become the top US High School Team in 2018-19.
Little has earned several honors and awards for her work with students in science and engineering, including being named a finalist in the Edward C. Roy Jr. Award for Excellence in K-8 Earth Science Teaching, a National Geographic and Lindblad Expeditions Grosvenor Teaching Fellow, and the recipient of an Air Force Association Educator Grant.
According to Dr. Phil Roberts, NAHF Awards Chair, Little's nomination was unanimously selected for the 2021 Crossfield Award.
"After reviewing her extraordinary biography, previous Crossfield winners are excited and truly impressed," he said. "The addition of Caroline truly elevates an already prestigious group."