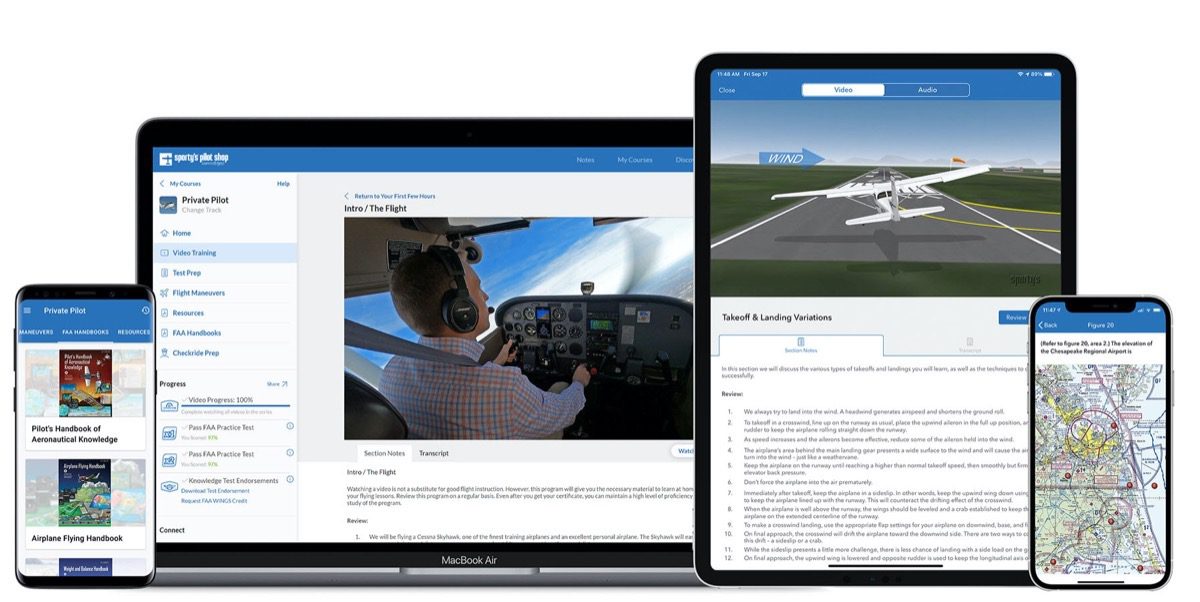 Sporty's has released the latest version of its Pilot Training platform, an online library of more than 20 aviation courses for smartphones, tablets, and TVs.
New features for 2022 include expanded TV app options, new audio training segments, an interactive flight instructor portal, and integration with AOPA Flight Training Advantage. Lifetime updates are still included at no additional cost, company officials add.
In addition to iOS and Android devices, the Pilot Training app is now available on five smart TV platforms: Apple TV, Roku, Amazon Fire TV, Android TV, and Chromecast. This represents more than 95% of smart TVs in the US, company officials said.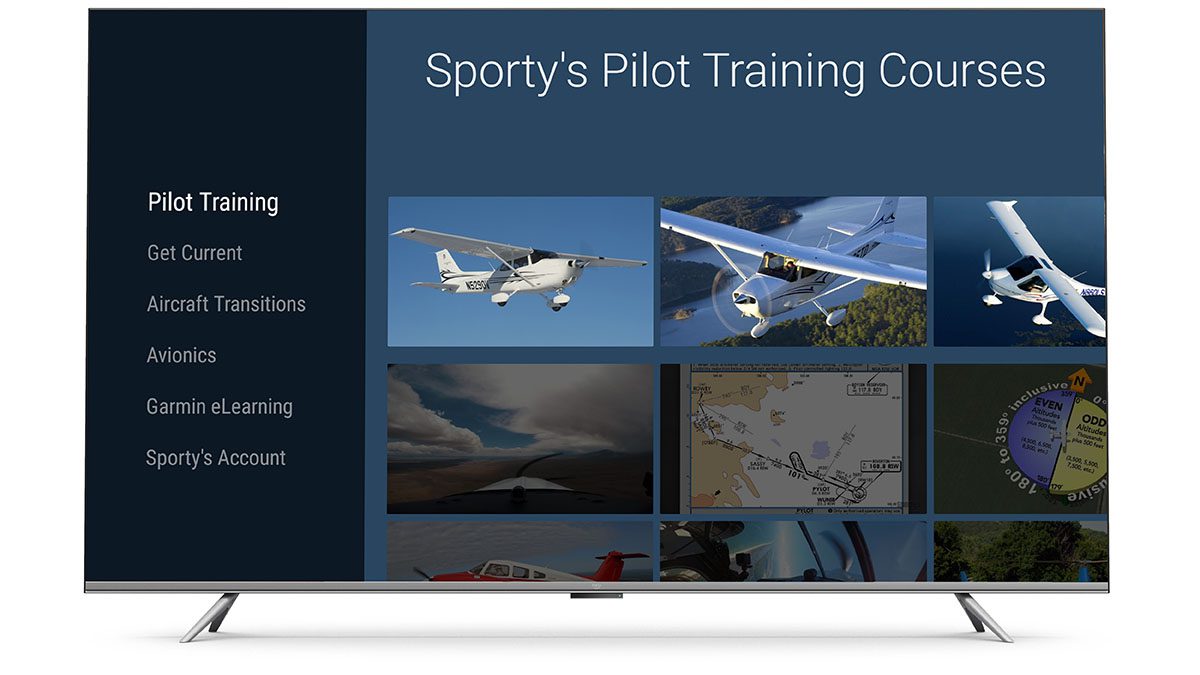 Progress syncs between all devices, so pilots can watch a video on their TV and switch to their smartphone without losing progress. The Apple TV app also includes interactive review quizzes to reinforce key video segments.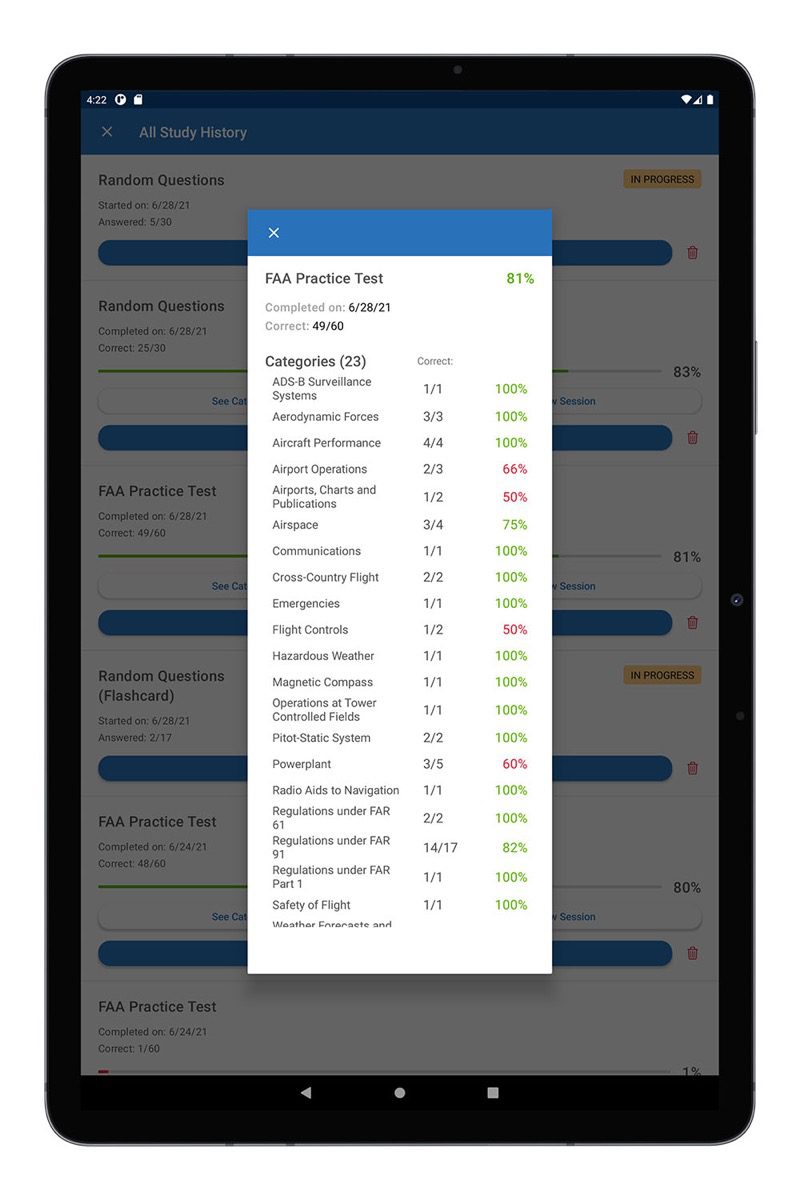 For pilots on the go, a new option is to listen to the audio for each segment. Transcripts are also available for review in the app, officials noted.
Knowledge test prep tools also were upgraded in this release, with Sporty's PowerStudy tools available across all devices. This includes advanced study modes that tailor the session to each student's learning progress, complete study history that highlights weak areas, and the ability to create custom quizzes based on past sessions.
Sporty's flight instructors also provide the required endorsement to take the FAA test when the course is completed.
Other features:
A new flight instructor portal lets students include their CFI in their home study by sharing course progress and practice test results. Flight instructors can track performance for multiple students and view course content so lessons stay on track.
Another integration is with AOPA's Flight Training Advantage (AFTA), a web portal and iPad-based training application. This allows Sporty's Pilot Training users to connect their course progress to AFTA.
Sporty's video segments were also updated and expanded for 2022. New videos cover the latest changes to airspace, tips for flight planning with Garmin avionics, new ForeFlight weather tools, Commercial Pilot maneuvers, and more.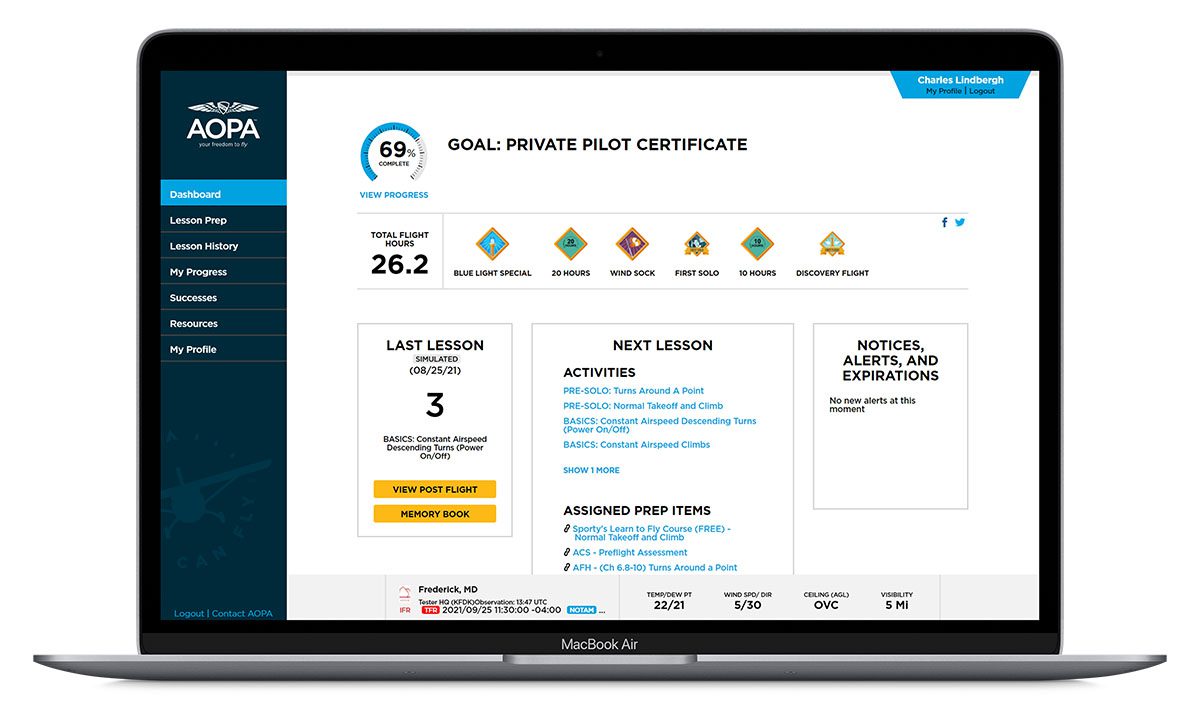 Sporty's Learn to Fly Course, Instrument Rating Course, and Commercial Pilot Course are priced at $279 each. All three include free lifetime updates. Existing users have access to all new features and content automatically, Sporty's officials add.