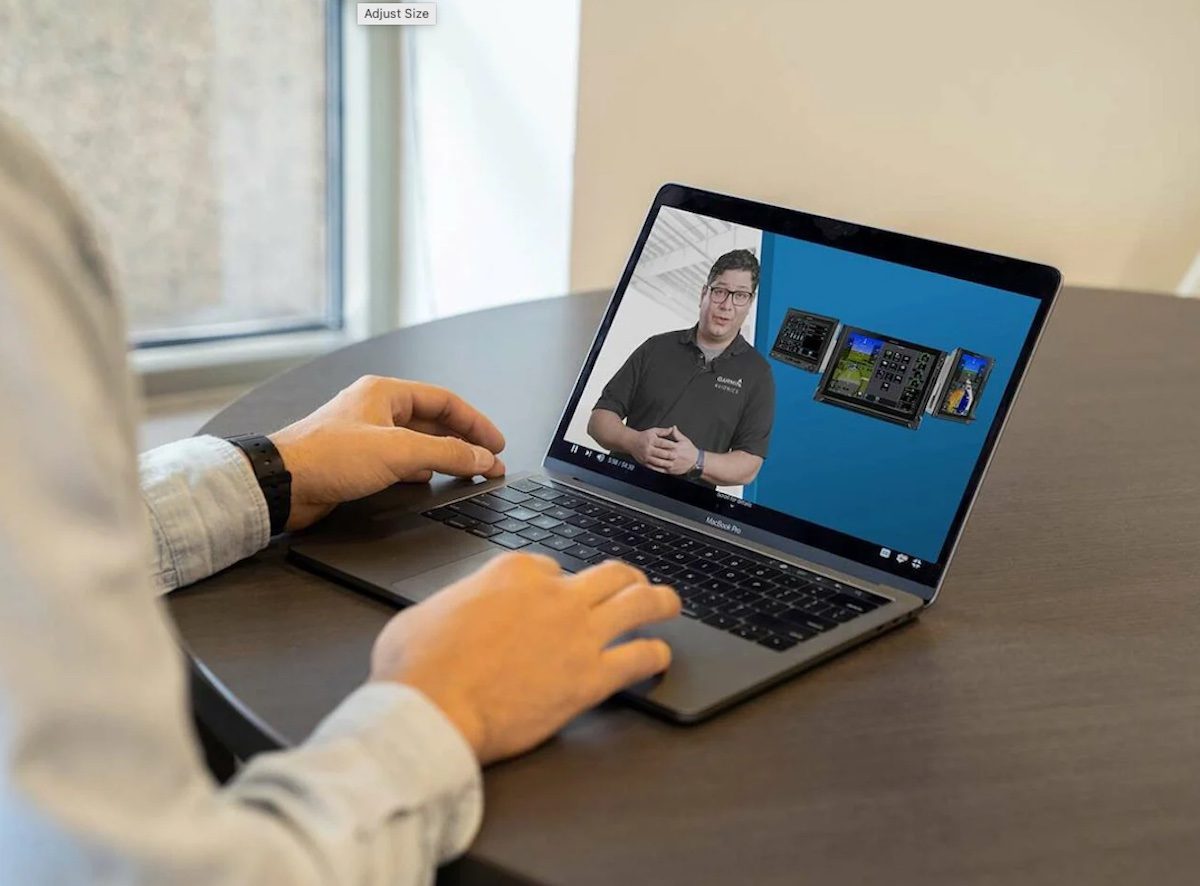 Garmin has introduced several new virtual pilot training courses.
A new eLearning course provides instruction on the Garmin G3000, while free video series offer lessons in risk management and SiriusXM weather products.
G3000 Essentials 2.0 eLearning course
This course offers best practices for operational use, including instruction on features included in recent software updates, according to Garmin officials.
Pilots will learn about fundamentals such as system components, database management, PFD and MFD operation, automatic flight control system operation, abnormal operations, and more. Advanced features including Garmin Autoland, emergency descent mode, and flight data logging, will also be covered. Additionally, two flight scenarios will demonstrate how the features can be used from start up through final landing.
Using a computer, tablet or smartphone connected to the internet, pilots can access the courseware immediately through the eLearning platform. Pilots can learn at their own pace and pause lessons as needed, retake specific lessons – or even the entire course – at any time during the two-year subscription period.
Price: $334.95.
Aviation Risk Management series
Through multiple free videos on Garmin's YouTube channel, pilots can review common safety hazards and traditional risk mitigation strategies in the Aviation Risk Management series.
Pilots will also learn how the features and capabilities on Garmin avionics, such as Garmin Autoland, SafeTaxi, SurfaceWatch, traffic displays and other hazard awareness features can contribute to managing risk, Garmin officials said.
SiriusXM Weather Video series
Developed in conjunction with SiriusXM Aviation, this free 15-video series offers an overview of the SiriusXM setup on Garmin units and highlights common uses of SiriusXM weather products.
Featuring several operational scenarios, the SiriusXM Weather Video series covers challenges and hazards pilots might experience during flight and highlights the value of onboard weather products to help increase situational awareness and aid in decision making. Access the SiriusXM Weather Video series here.