The Wichita Aero Club has chosen Ron Ryan, a long-time pilot, airline founder, and philanthropist, as the 11th recipient of the Wichita Aero Club Trophy.
The award is given annually to a living person or an organization with a strong relationship to the greater Wichita area, who distinguished themselves through "exemplary achievements in aviation" during the most recent year or have been responsible for "significant achievements and contributions to the aviation community across an entire career."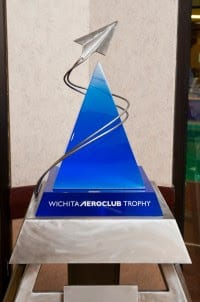 The citation accompanying Ryan's nomination states: "From Learjet captain to owner/operator of the U.S.'s largest charter airline to Honorary Commander of McConnell Air Force Base's 931st Air Refueling Wing and the Wichita River Festival's Admiral Windwagon Smith, Ron Ryan has served global aviation and his local community with creative leadership, vision, and generosity worthy of lasting recognition as a recipient of the Wichita Aero Club Trophy."
Ryan fantasized about growing up to be a pilot. Even as a young boy in a small Iowa town, he maintained a laser focus on that dream, eventually obtaining his private, commercial, and instrument pilot ratings in only six months, while working as a mechanical engineer at Western Electric. It wasn't long before he took his first full-time flying job, as chief pilot of a military charter company. In 1966, he added a Learjet type rating and took a job as a pilot with Mid-West Lear Jet in Kansas City, Kansas. Moving to Wichita in 1968, he became the chief pilot for DeBoer & Associates, a real estate development company owned by Jack DeBoer. He helped transition the company's flight department into a jet charter service company specializing in corporate executive travel in 1973.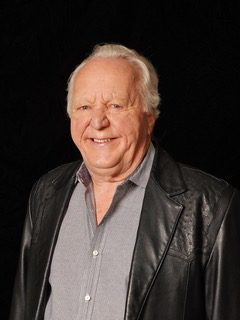 In 1976, Ron purchased the company and renamed it Ryan Aviation Corporation and began operating a fueling and maintenance center for aircraft at the Wichita Mid-Continent Airport (now Dwight D. Eisenhower National Airport). Ryan International Airlines was formed in 1981 to operate large aircraft. At the same time Ryan Aviation upgraded its FAR Part 135 certificate to a Part 121 air carrier certificate. In 1986, Ryan International Airlines was sold to a Maryland-based fleet financing company, only to be re-purchased by Ron two years later when the business faltered under the new owners. He promptly reversed the downward trend, eventually growing the firm to an international charter and cargo service with more than 2,500 employees and more than $350 million in annual sales. He sold it for a second time to Rubloff of Rockford, Illinois, In 2004.
Ryan is an advocate for military personnel and their families and previously served as the honorary commander to the 931st Maintenance Group at McConnell Air Force Base. He is currently the honorary commander of the 931st Air Refueling Wing.
A longtime benefactor and board member of the Kansas Aviation Museum, he has served on numerous boards and committees, including the Kansas Water Commission, the Boy Scouts of America, the Greater Wichita YMCA, Newman University, the Kansas Food Bank, the Wichita's Downtown Development Committee, and DOC's Friends. His list of accomplishments and philanthropy also led to his selection as the 41st Admiral Windwagon Smith for the 2014 Wichita River Festival. He's the only Admiral Windwagon to show up at a River Festival event in a Learjet, WAC officials noted.
Ron has logged more than 30,000 flying hours, flown more than 30 kinds of aircraft, and helped set an around the world speed record in a Boeing 747SP. He recently recounted many of his adventures in an autobiography, "Making Money Out of Thin Air," published in 2021.
Ryan will receive the award at the Aero Club's annual gala on Jan. 29, 2022, at the Doubletree by Hilton Hotel at Dwight D. Eisenhower National Airport in Wichita. Tickets are $125 for members and $150 for non-members. Additional information and reservations are available at the Aero Club's website.