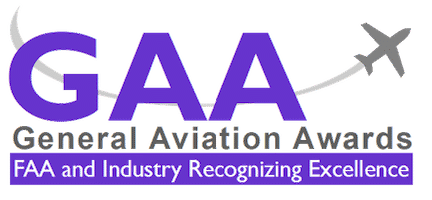 Nov. 30, 2021, is the deadline to submit a nomination for the General Aviation Awards for 2022.
You can nominate someone to be recognized as the CFI of the Year, Maintenance Technician of the Year, or FAASTeam Representative of the Year. You can even nominate yourself.
Finalists will be announced Jan. 17, 2022, with the actual winners revealed on Feb. 1.
The mission of the General Aviation Awards program is to recognize individual aviation professionals on the local and national levels for their contributions to aviation, education, and flight safety. The program is a cooperative effort between the FAA and industry sponsors.
Application instructions can be found here.
For more information, contact info@generalaviationawards.org