Organizers couldn't have asked for better weather for the second annual SUN 'n FUN Holiday Festival Fly-In and Car Show.
Held Dec. 3-4, 2021, on the SUN 'n FUN campus on Lakeland Linder International Airport (KLAL) in Lakeland, Florida, the holiday festival boasted weather — on both days — that spelled success. There was plenty of sunshine, light winds, and comfortable temperatures in the 70s°. This is just the kind of weather every pilot hopes for when they fly to SUN'n FUN.
The entire festival was a healthy safe outdoor event to ensure pandemic-era social distancing, so weather was critical. SUN 'n FUN staff said they did have a "rainy day" backup plan, but luckily didn't have to implement it.
Because of the good weather, there were a large number of pilots who flew in and camped overnight in tents beside their aircraft.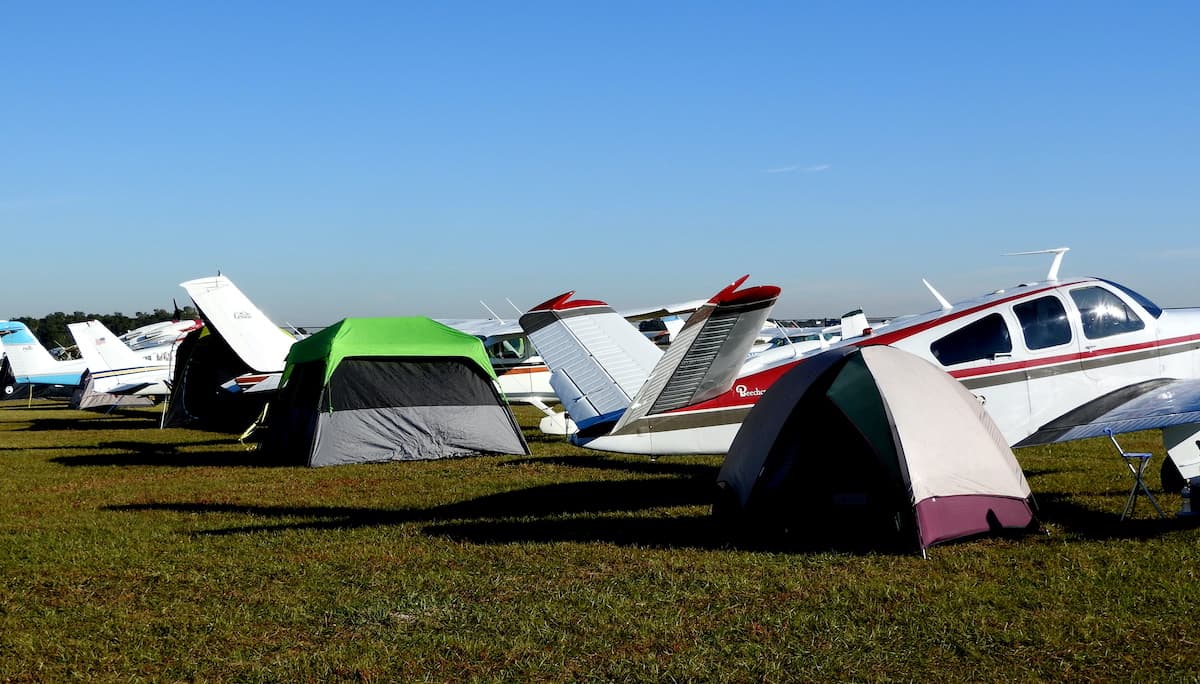 In the Warbird area there were a number of Chinese built Nanchang CJ6As and American built T-34s. These are vintage military trainers designed to train pilots during the Cold War who might have one day seen action against each other.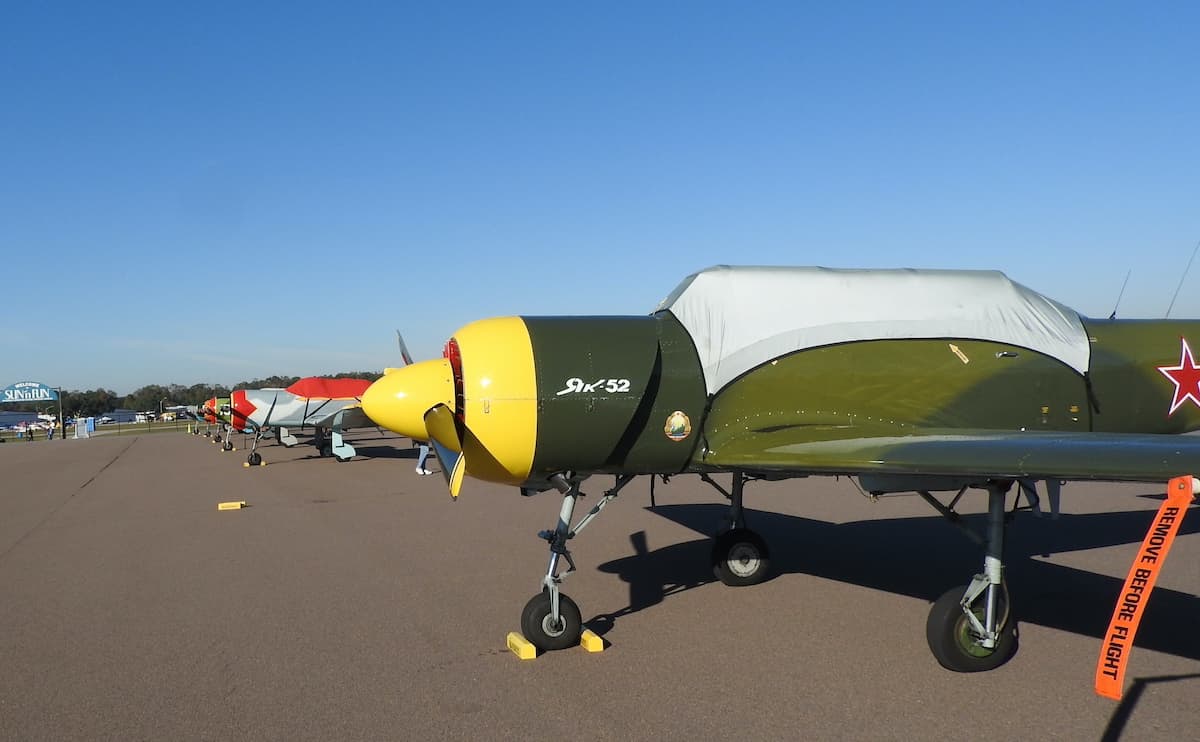 There were close to 60 vendors lined up in the outdoor display area. About half of them were non-aviation related. For example, you could buy candles, jewelry, clothing, bags of various types, electric bikes and, of course, sunglasses. There were many opportunities for patrons to do some early Christmas shopping.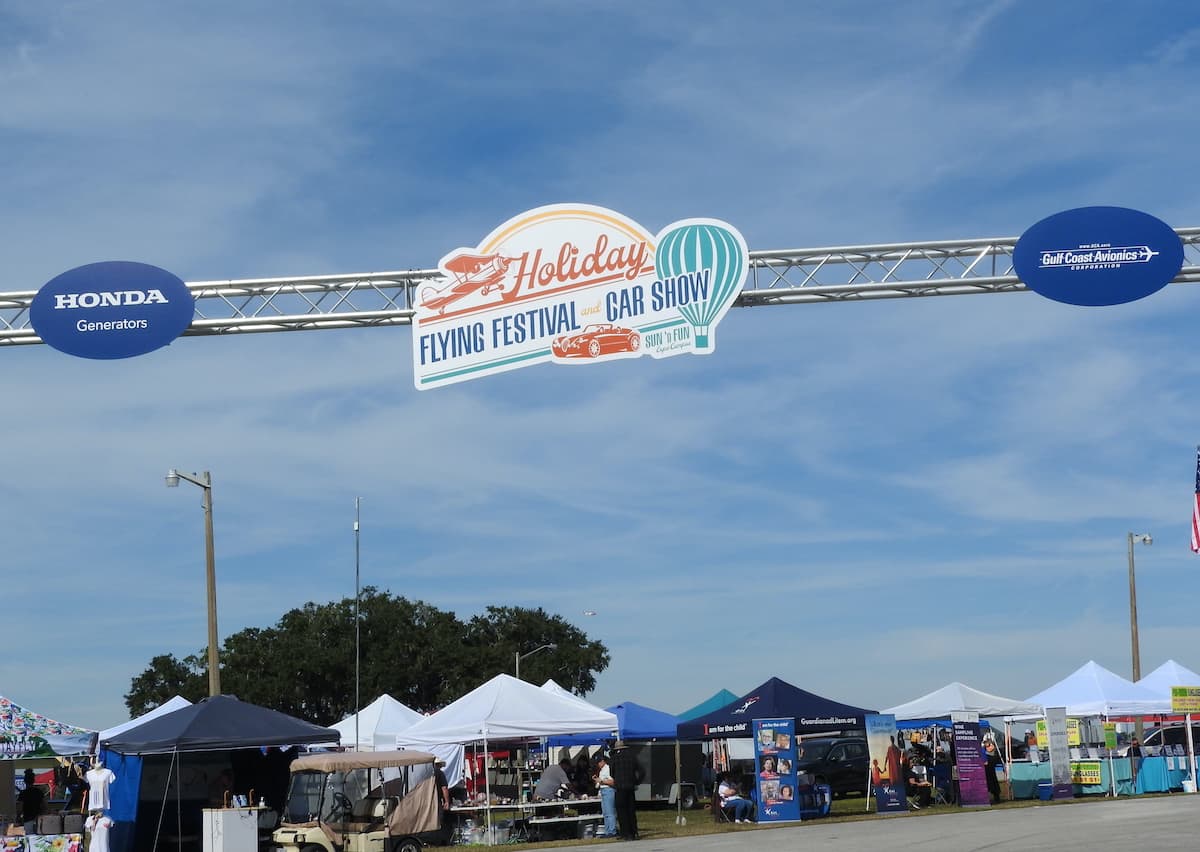 And if you wanted to buy a new airplane for Christmas, there were two opportunities to do that as well. Pipistrel was well represented by Right Rudder Aviation and WACO had two beautiful aircraft on display.
The WACO Aircraft Corporation's test pilot and flight instructor Mike Hartman was on site to describe the fine points of the new YMF-5 biplane. One was royal blue with the traditional big Jacobs radial engine and the other was a crimson red biplane with amphibious composite floats.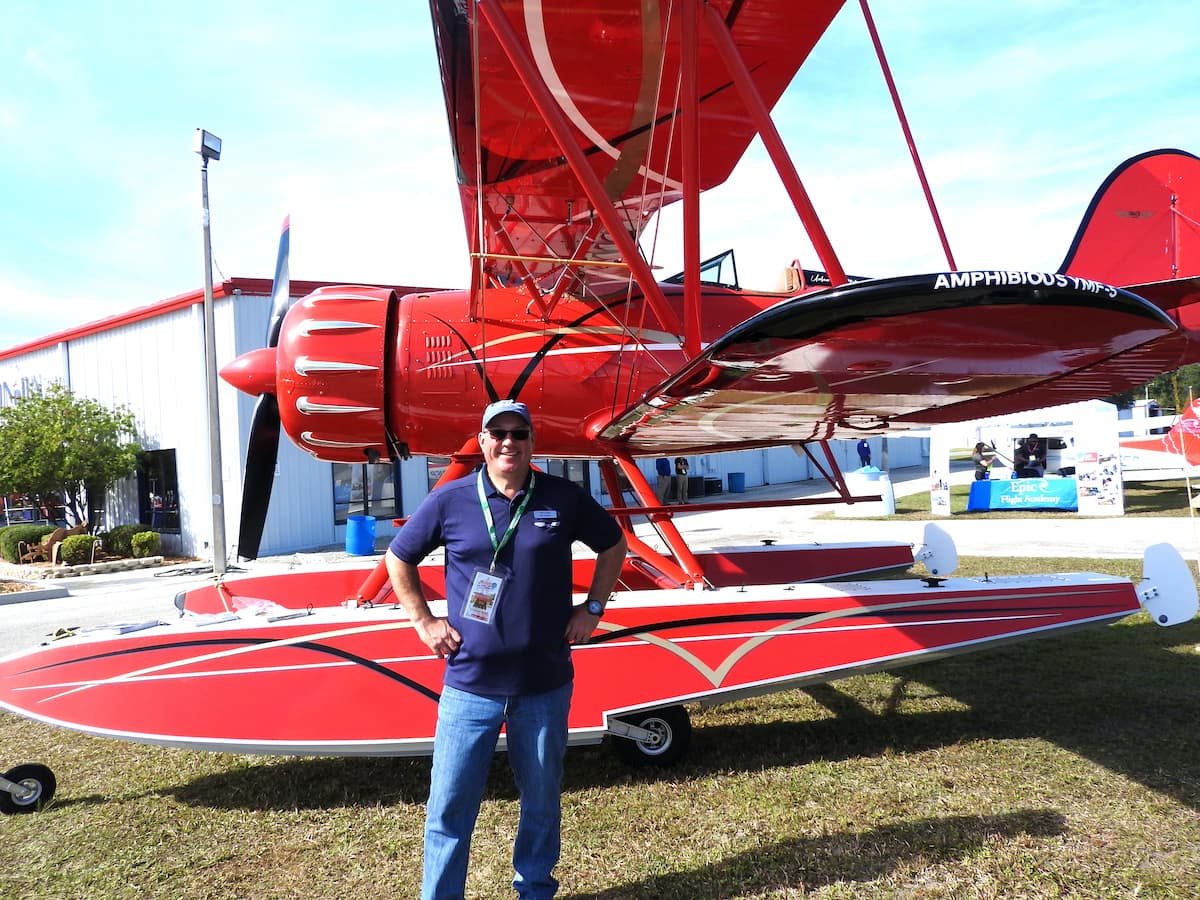 The WACO dates back to the 1930s, but since 1983 WACO Aircraft Corporation has built a modern WACO aircraft achieving the look of its vintage predecessor.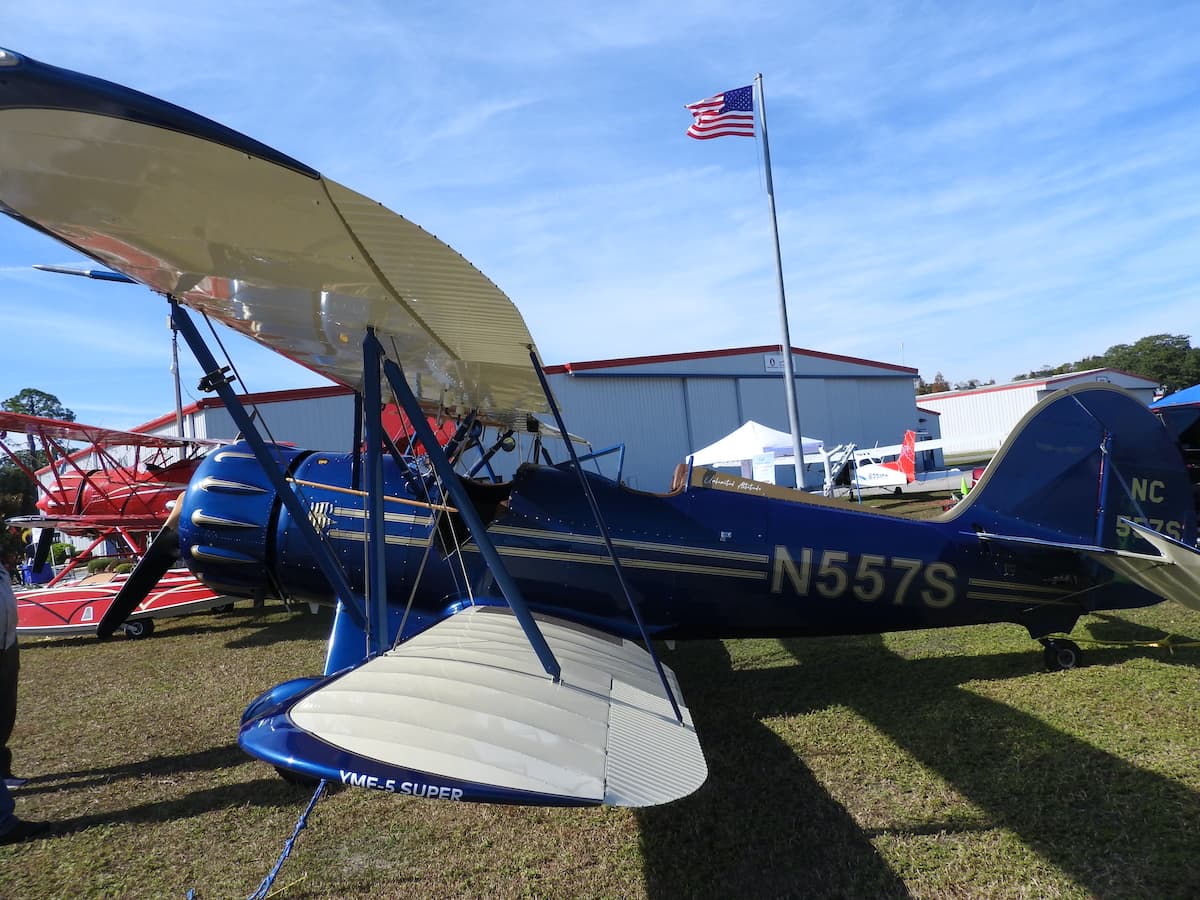 During each day of the fly-in there were constant fly-overs of piston engine and jet aircraft as single sorties and formations. The sounds and views overhead had people walking around with eyes on the sky.
Over at the Paradise City grass strip, there was a three-day short takeoff and landing (STOL) contest. There were bleachers set up for visitors to sit and follow the action.
As the title of this event indicates, there was also a large car show at SUN 'n FUN. There were around 100 cars lined up in a grassy area apart from all the aviation stuff and those folks were having their own party. There was a lot of music, new and old cars, pickup trucks, and people showing off their four-wheel creations.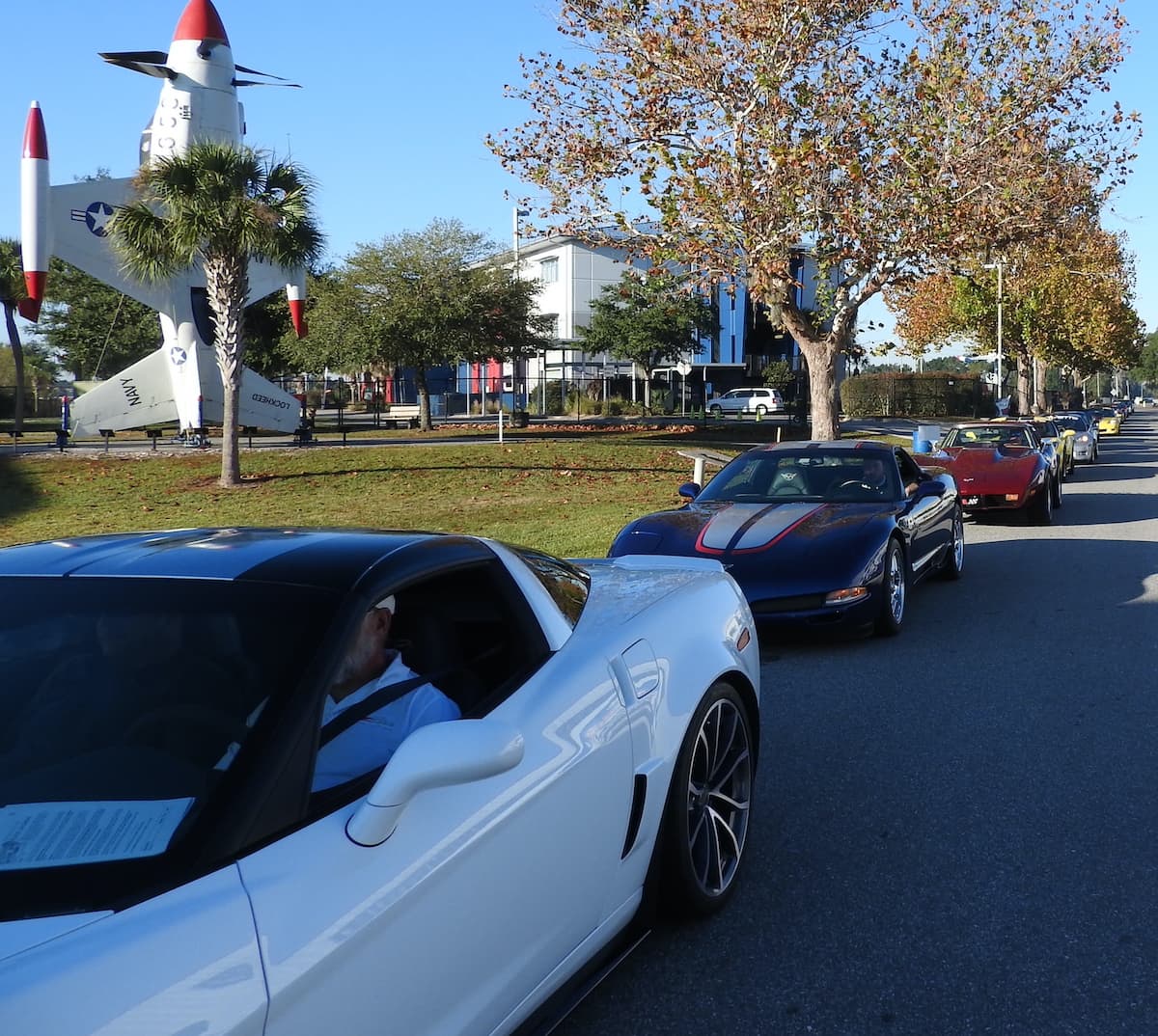 As time went on it was noticeable that some of the car people were in the aviation area and vice versa, so a good time was had by all.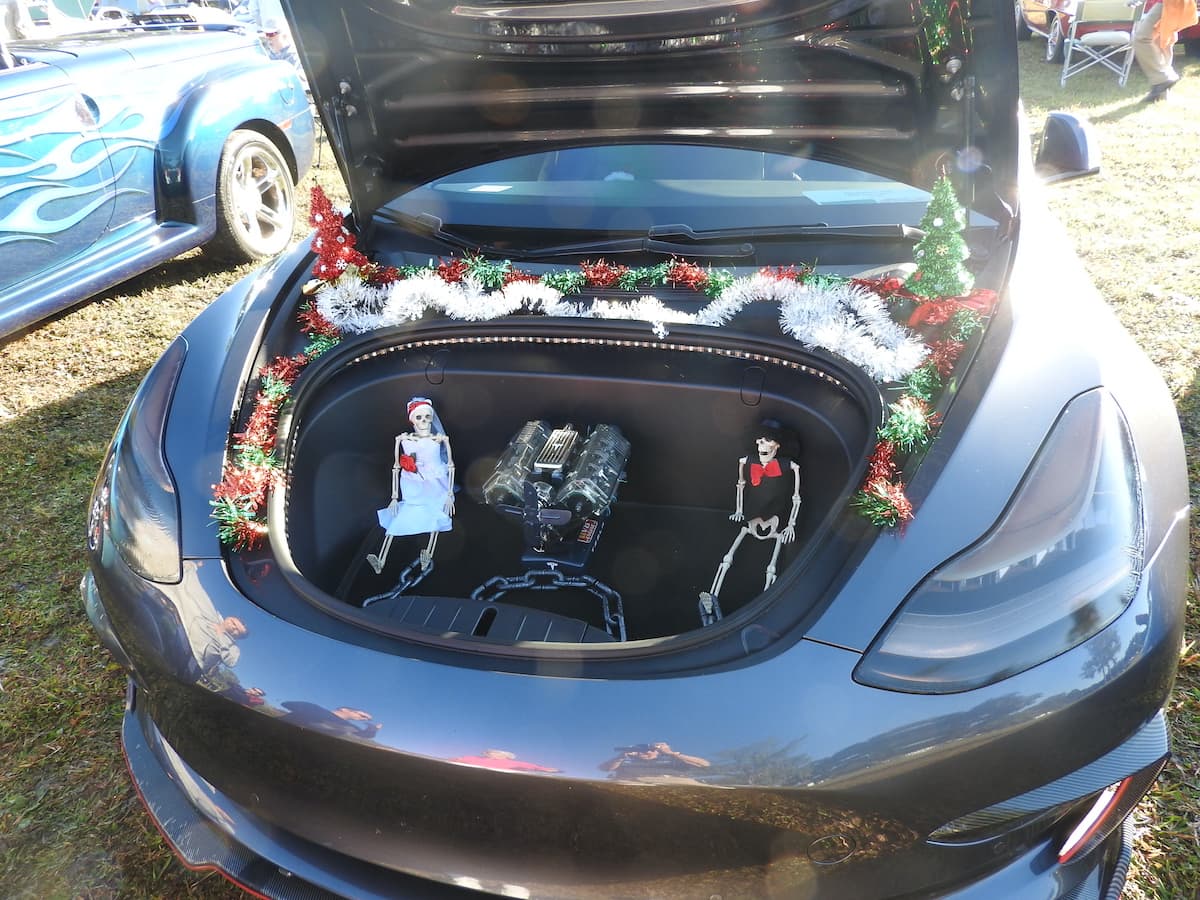 It was notable to see the large numbers of young people in attendance at the festival on Friday. It looked like a lot of the high schools in the area sent their students to SUN 'n FUN for the day.
The kids had been tasked to visit selected exhibits, collect QR codes from each, perform an activity at each location, take a picture of the badge representing a country, and upload the picture in the QR code. These country badges paid tribute to the Howard Hughes collection at the Florida Air Museum, which is on the SUN 'n FUN campus at KLAL. Prizes were tickets to the upcoming SUN 'n FUN Aerospace Expo, slated for April 5-10, 2022.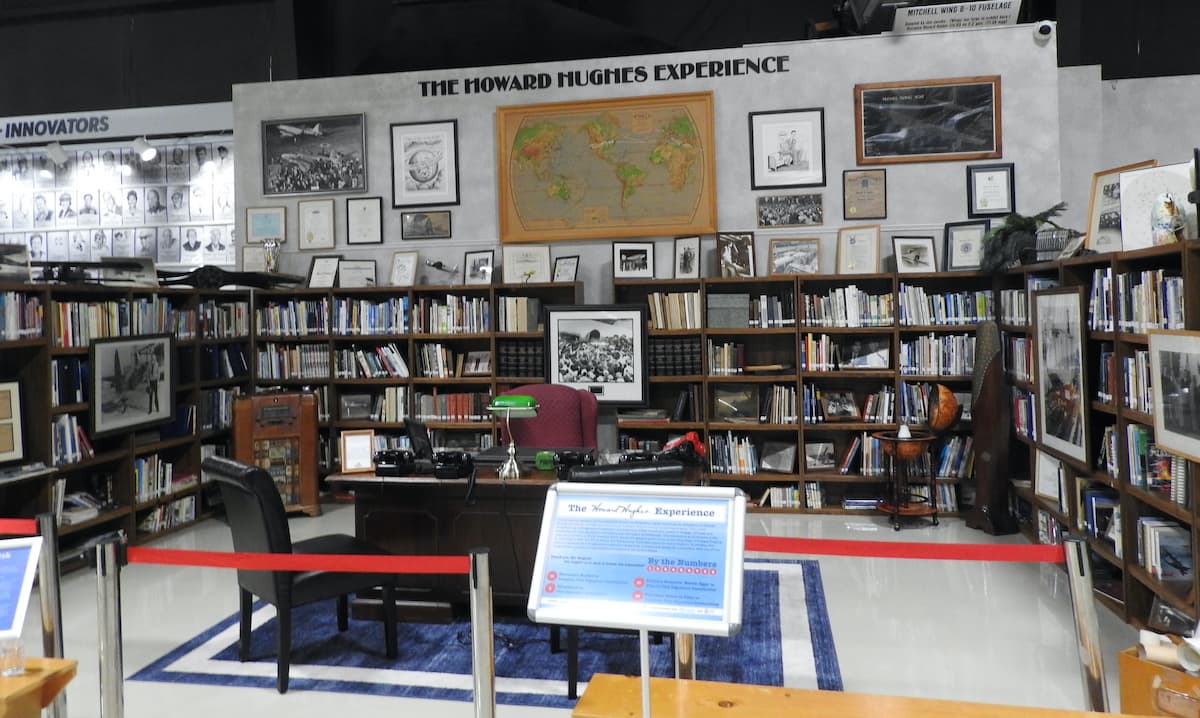 Speaking of countries, there was a new display from the Netherlands this year: Hans Nordsiek and his 1943 Boeing Stearman, "Old Crow." Hans is a storyteller, life coach, actor, street performer, and pilot.
A retired airline captain who flew the Boeing 777 and 787, Hans has logged more than 18,000 hours in 82 different aircraft. In the upcoming year, he plans to attend as many air shows in the U.S. as he can so he can show off "Old Crow" and entertain people with stories of flying and personal motivation.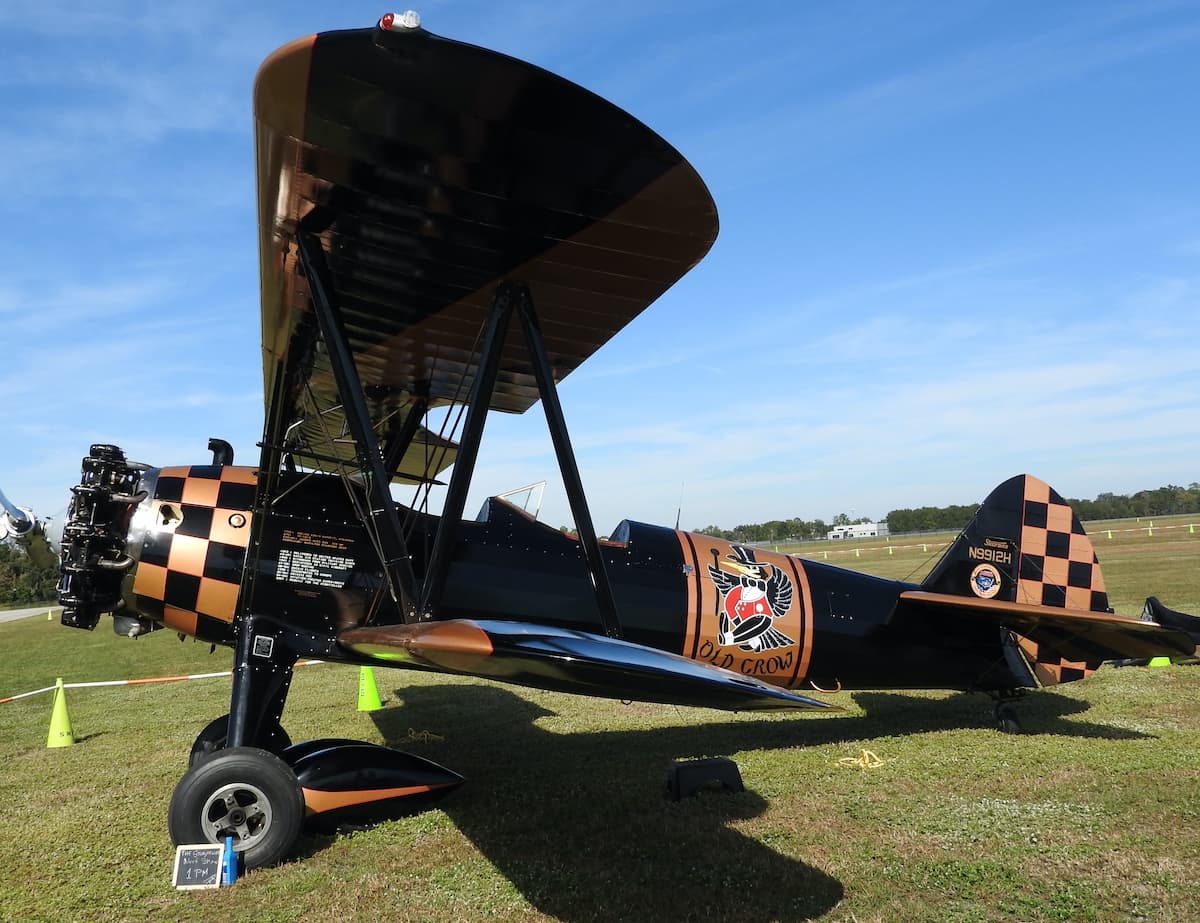 Volunteers help make any air show a success. One of the volunteers at the festival driving a golf cart in support of the show is from Luxembourg. Claudio Fernandes, who was born in Mozambique, became a pilot after careers in computers and banking in Europe. He then flew for Cargo-Sur in South America, logging more than 3,000 hours before he retired in 2013. His passion now is to attend air shows across the United States, volunteering his service. You just never know when the person running you around in a golf cart at the show is actually an accomplished airline captain.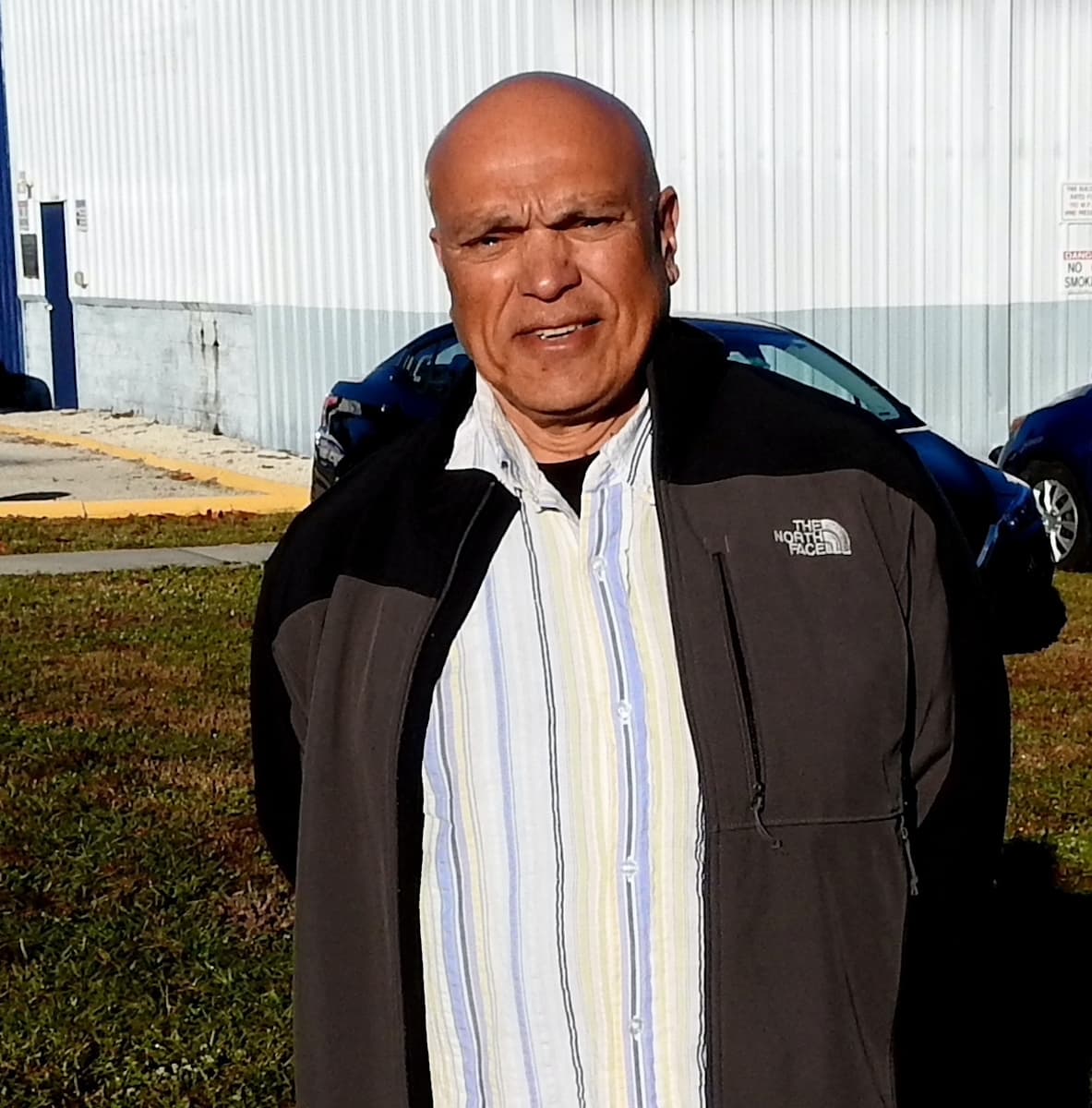 The culmination of this event was a visit from Santa. He arrived aboard a red WACO amphibian in the middle of the outdoor display area, much to the delight of a lot of young children. A long line formed in front of Santa and Mrs. Claus, and a feeling of Christmas cheer filled the air.