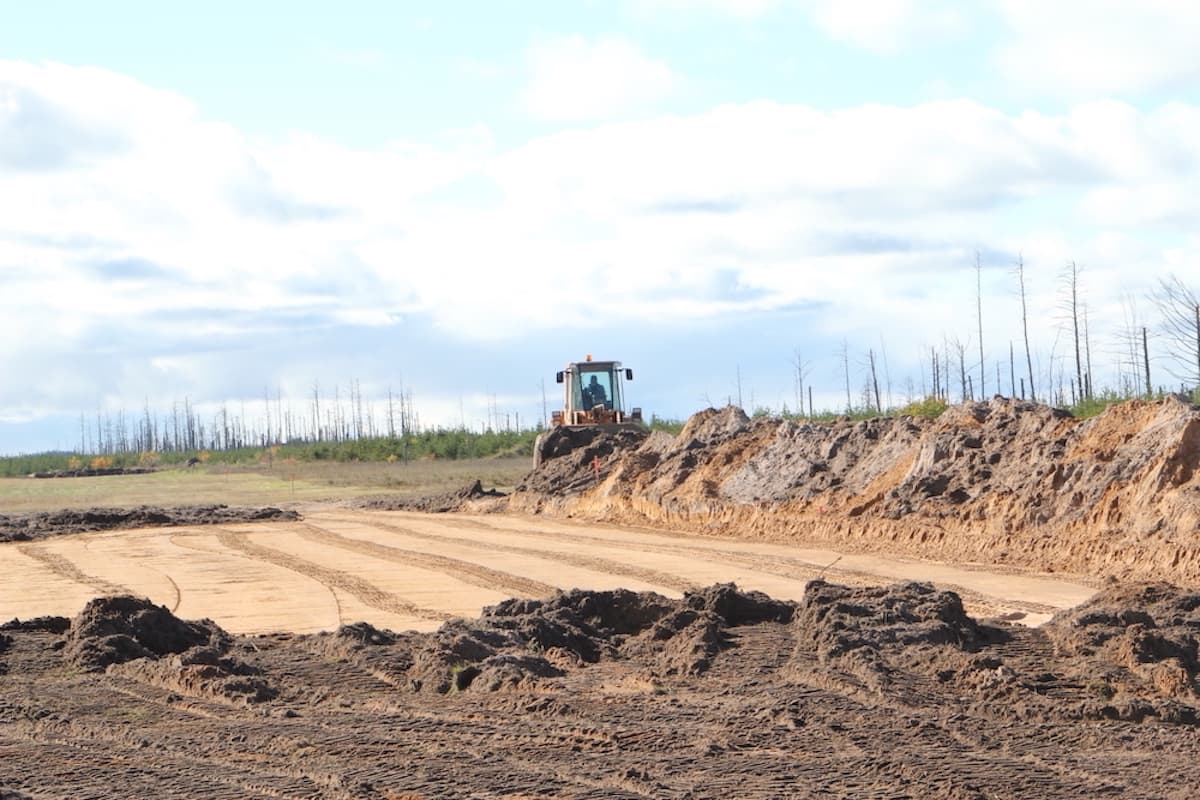 Volunteers from the Recreational Aviation Foundation (RAF) recently pitched in to make substantial safety improvements at Two Hearted Airstrip (6Y5) in Michigan.
RAF supporter Jerry Ness donated his time and use of his equipment to re-grade a significant portion of the airstrip, with RAF Michigan Liaison Brad Frederick, Leon Everhart, and Mike Hintz also contributing time and energy to the project.
According to Frederick, 6Y5 is closed until officials from the state approve the recent safety rehabilitation efforts.
The project gained leverage with a grant from the RAF, which was matched by RAF supporter Jeff Littmann, RAF officials noted.
While the last two weeks of October can be chilly on the shores of Lake Superior, that didn't thwart the crew of volunteers, RAF officials reported. The volunteers hauled equipment more than three hours to the airstrip, including a large bucket loader, road grader, skid loader, roller/compactor, and straw chopper.
About 800 feet of runway was smoothed, and topsoil was replaced, tilled, seeded, mulched and compacted.
Hintz brought up his fifth wheel camper, "which turned out to be jobsite headquarters and the all-important cooking center."
"A major shout out to the wives who sent enough food to keep the crew fed for the entire project," Frederick added.
Richard and Kathy Robinson also allowed the volunteers to use the Rainbow Lodge facilities, he said.
"If not for them, this could not have happened," he said. "We cannot thank everyone enough for all that was accomplished by this huge volunteer effort."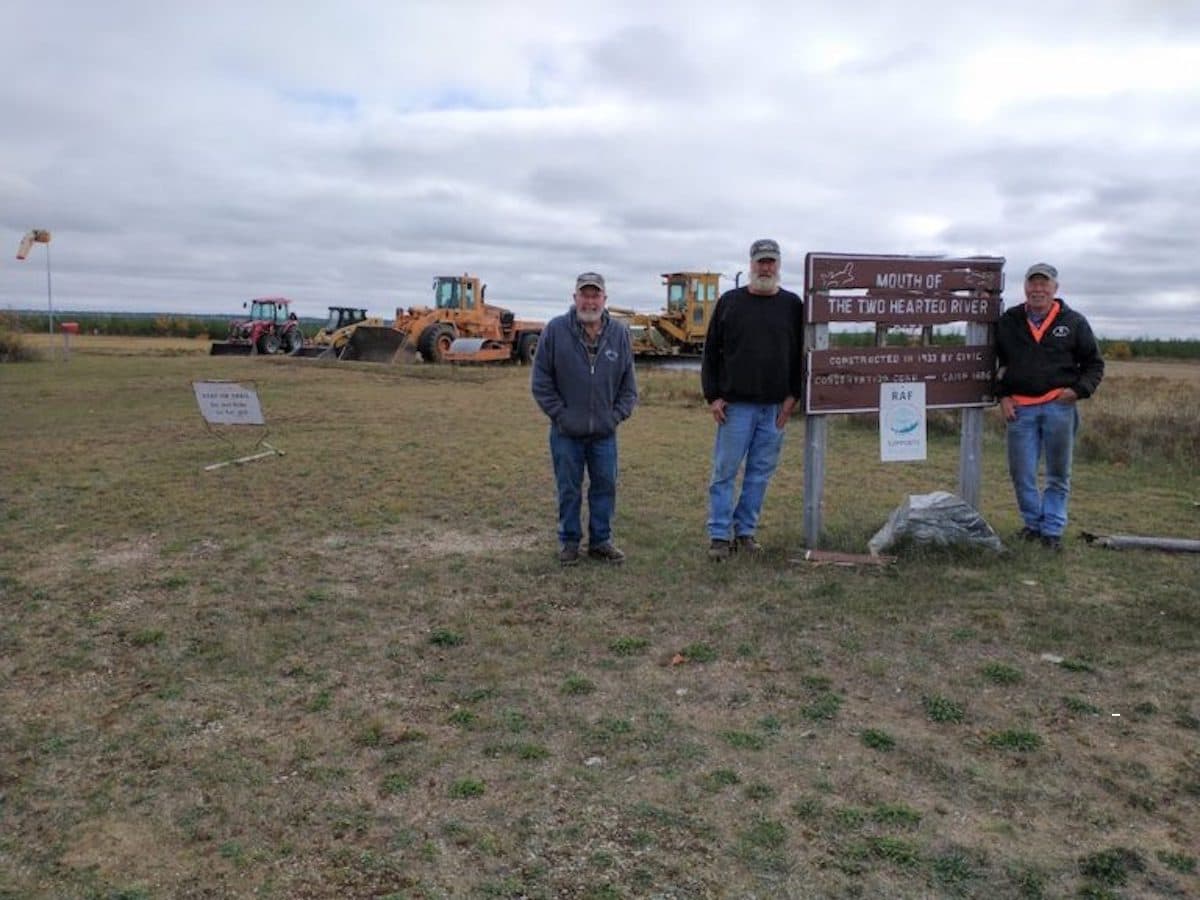 The airstrip was built in the 1930s by the Civilian Conservation Corps. Originally only about 1,600 feet long, it's on a bluff overlooking where the Big Two Hearted River flows into Lake Superior's rocky shoreline in Michigan's Upper Peninsula. A State Forest campground was built on the shoreline, and the privately-owned Rainbow Lodge was developed to serve recreational visitors.
In 2012, Frederick recognized the airstrip's recreational value, and started working on reopening it. The RAF negotiated leases with both the Michigan Department of Natural Resources and the Rainbow Lodge for property to lengthen the airstrip. The work was suspended when a 21,000-acre forest fire devastated the region and Rainbow Lodge.
"We were able to reopen the extended airstrip in 2017," Frederick said. "It's now 2,200 feet long. It was rough and undulating as it had always been, but the state granted a license."
After an aircraft incident and pilot complaints about the roughness, the State Aeronautics Commission decided not to issue a license for 2020, he explained.
State officials will inspect Two Hearted airstrip to determine licensing status, after which RAF officials hope to be able to announce its reopening in 2022.