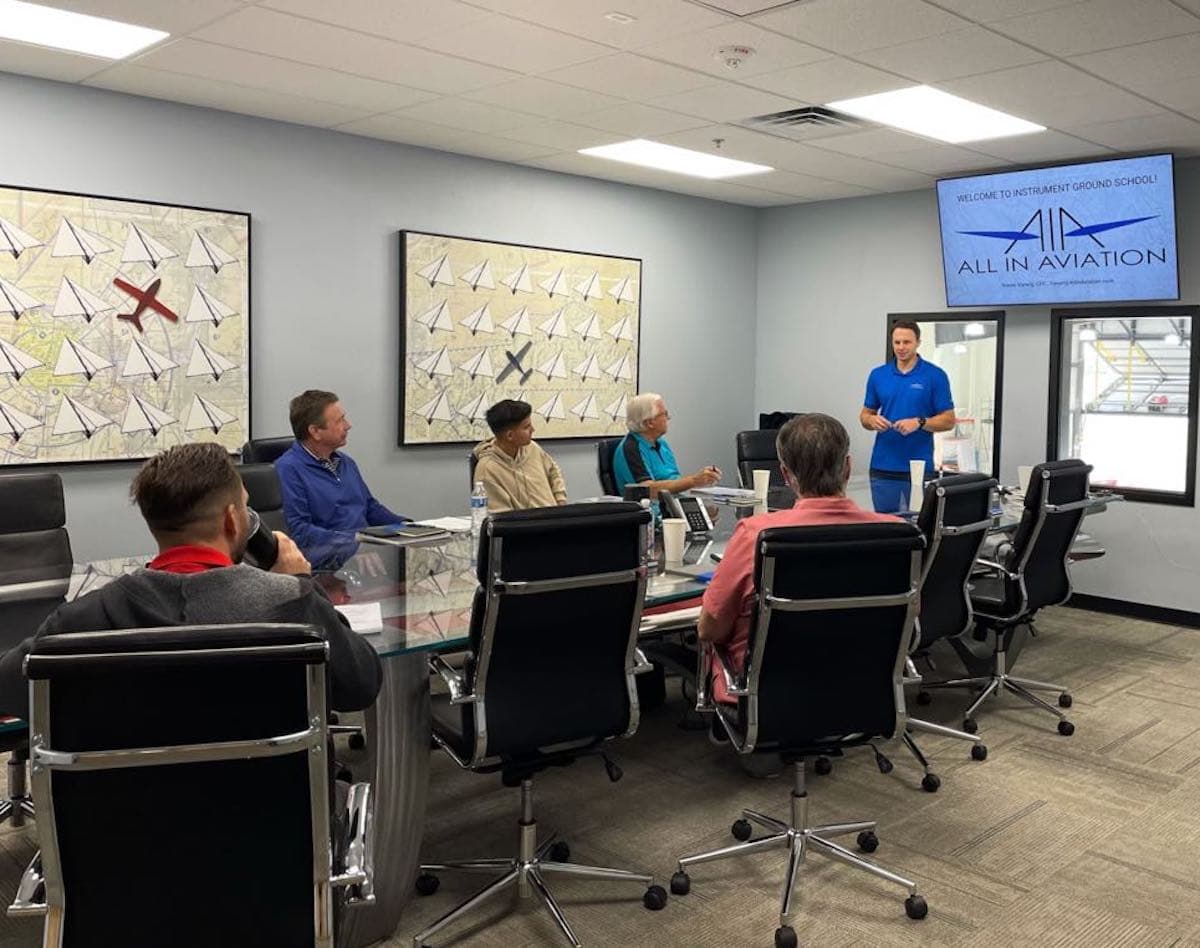 All In Aviation (AIA) will launch its new three-day instrument ground school at its Henderson Executive Airport (KHND) location, with the first class scheduled for Jan. 28 through Jan. 30, 2022.
The new ground school is an extension of AIA's private pilot ground school, which launched in April 2021.
The course helps prepare students to pass the FAA Instrument Rating Airplane knowledge exam and the Instrument rating practical test. It covers pilot qualifications, recency and currency, human factors, instrument systems, instrument flying, navigation systems, departure, arrival, and holding procedures, approaches, IFR flight planning, clearances, communications, and more.
Priced at $599, the three-day course runs Friday through Sunday from 8 a.m. to 5 p.m. and will be offered approximately every eight weeks, based on demand, according to AIA officials.
Students are required to purchase the ForeFlight app separately.
Students can register for either the private pilot or instrument rating courses by emailing info@allinaviation.com or calling 702-ALL-IN22.