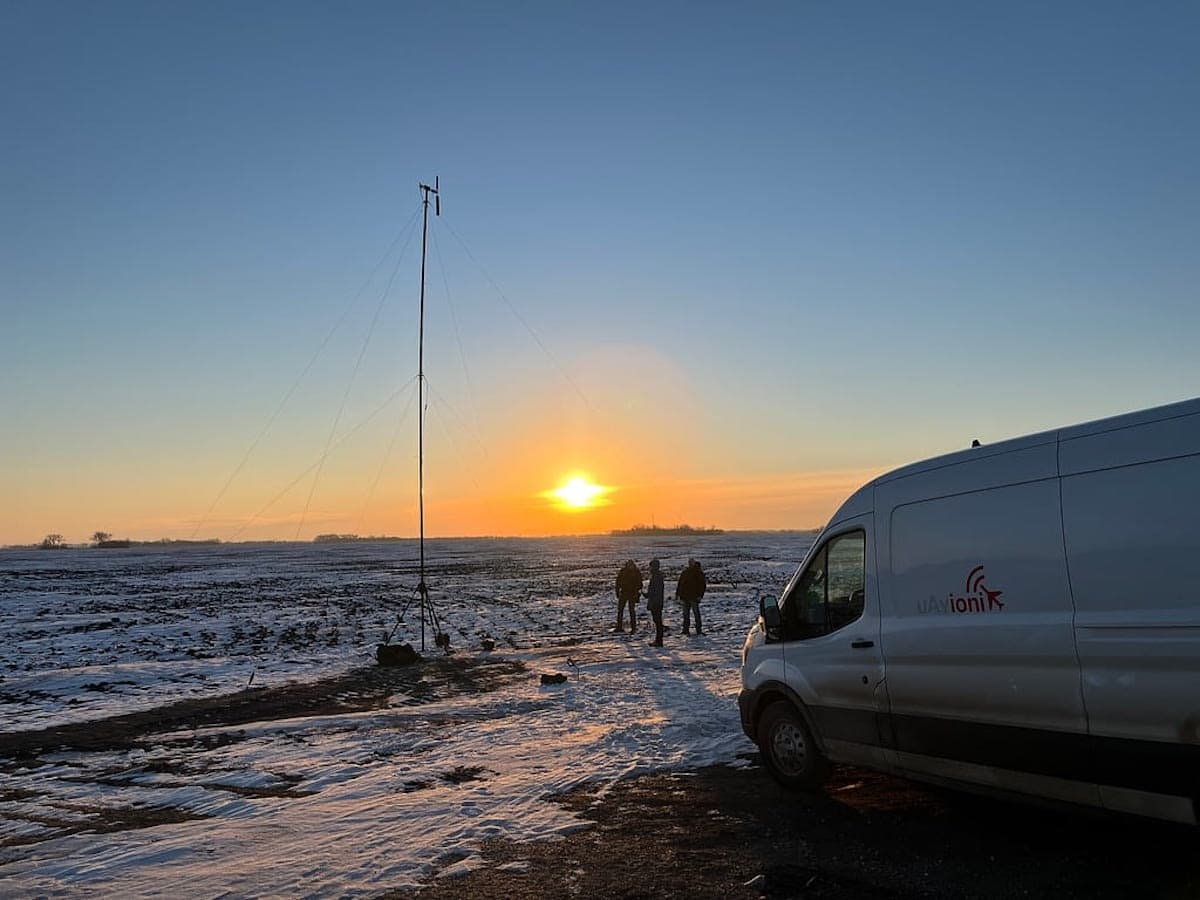 uAvionix officials report the company has successfully completed its first series of flights with its newly developed SkyLink Control & Non-Payload Communications (CNPC) C-band radio.
The C-band radio is intended to meet the needs of safety-critical and Beyond Visual Line of Sight (BVLOS) missions, as well as operators and manufacturers with airframe certification in mind, uAvionix officials note.
What does that mean?
"A reliable and predictable C2 link built to aviation standards is a critical component in obtaining scalable BVLOS operations," explained Jim Cieplak, program manager of Vantis, which is a statewide network enabling UAS flights beyond visual line of sight. "The uAvionix SkyLink radios and SkyLine Command & Control (C2) infrastructure are an essential component of the Vantis deployment to obtain a path to commercially viable BVLOS operations in the state of North Dakota."
Regulators increasingly focus on the performance of safety-critical control data, according to uAvionix officials. They note that recent standards recommend separating it from payload data for commercial Unmanned Aerial Systems (UAS) operations. While most UAS still operate on public spectrum such as ISM or 4G, current BVLOS waivers are primarily focused on recovery procedures to deal with the probability of a lost C2 link, they note.
uAvionix SkyLink CNPC radios and the paired SkyLine application are focused on preventing lost links, through aviation-grade software and hardware design, full compliance with Minimal Operational Performance Standards, and a management system that monitors network and radio link health, officials explain.
The flight tests were conducted at a range of up to 25 miles at the Northern Plains UAS Test Site locations south of Grand Forks, N.D.
"We maintained a stable connection at a range of well over 25 miles at a 400 foot operating altitude with a DO-362A compliant radio system, a first of its kind," said Christian Ramsey, uAvionix president.