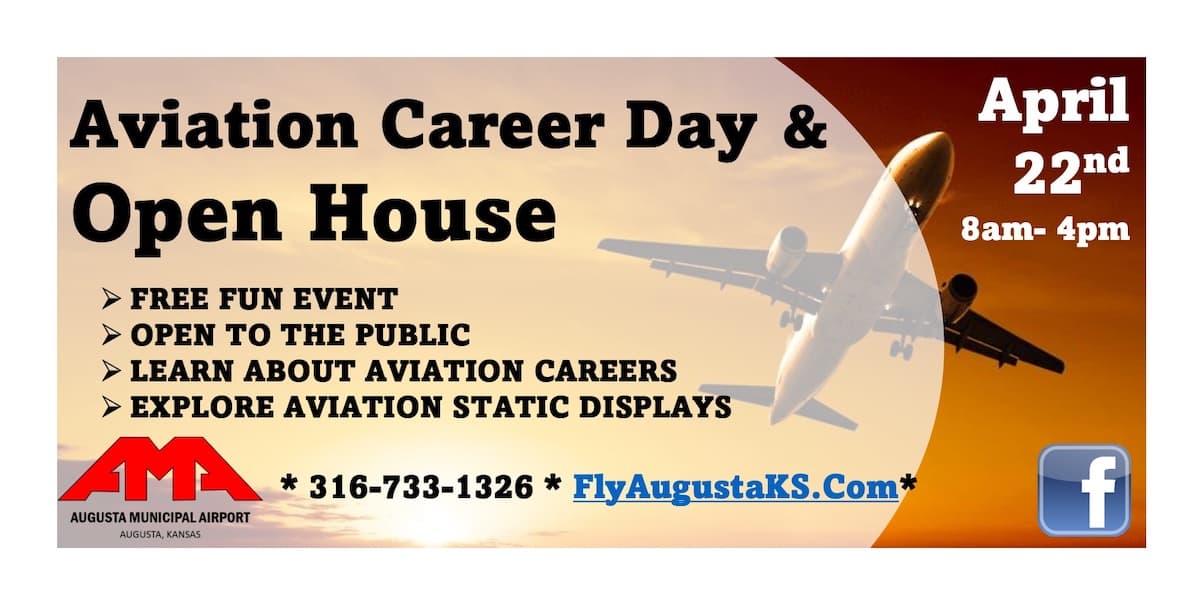 An Aviation Career Day and Open House is set for April 22, 2022, at Augusta Municipal Airport (3AU) in Kansas.
The free event, which runs from 8 a.m. to 4 p.m., aims to showcase aviation and aviation careers to the next generation "and anyone else that may be interested," says Ray Seif, airport manager.
"While this is our inaugural event and attendance level is unknown, we have several school districts interested in attending, and will promote the event heavily between now and then," he adds. "We hope to make this an annual event."
Find out more at FlyAugustaKS.com.