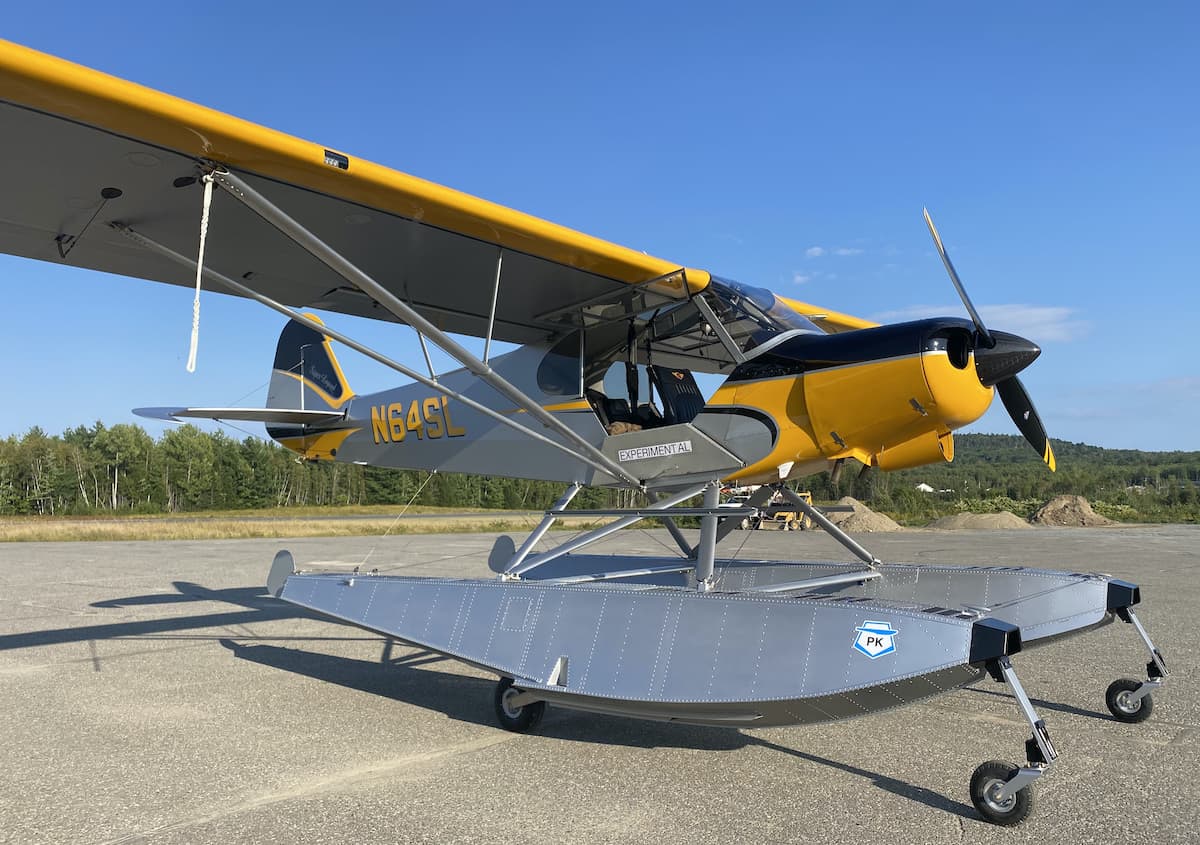 New amphibious and straight floats are now available for American Legend Aircraft Co.'s Super Legend.
The new floats, manufactured by PK Floats, can be fitted to high performance Titan-powered Legend Cubs, according to company officials.
Dick Parsons, a retired airline pilot, recently fitted his Super Legend with the first new set of "amphibs" from PK Floats. Parsons' aircraft also happens to be the first 180-horsepower model built by Legend, company officials noted.
Parson's Super Legend features a Titan O-340 engine, a stroked Lycoming O-320. The aircraft is kept at a private strip near his home along the coast of Maine. To the north are the towns of Greenville, famous for its international seaplane fly-in, and the PK Floats factory in Lincoln.
Parsons compares his new floats to the classic Edo 2000 floats, which date back to 1925. The Edo lineage remains in place at PK, as the company "adopted a similar manufacturing process when the patent expired in 1954," said Levi Guimond, vice president of operations at PK Floats.
Assisting with the installation of Parsons' amphibs was Dan Dufault of Super Cubs North, also located in Maine. Dan, an experienced aircraft builder whose logbook includes recent Valdez STOL contest winners, took the amphibious Super Legend to Greenville to test its performance. In a takeoff competition held at the 2021 Greenville International Seaplane Fly-in, Dan and the PK 2050A equipped Super Legend placed first, according to Parsons.
The Legend Cub factory has two additional sets of PK Floats being installed and another on order for 2022 delivery, according to company officials. The first set of PK 2050 straight floats for a Legend Cub was delivered in April 2021 to the Audibert family in Louisiana.