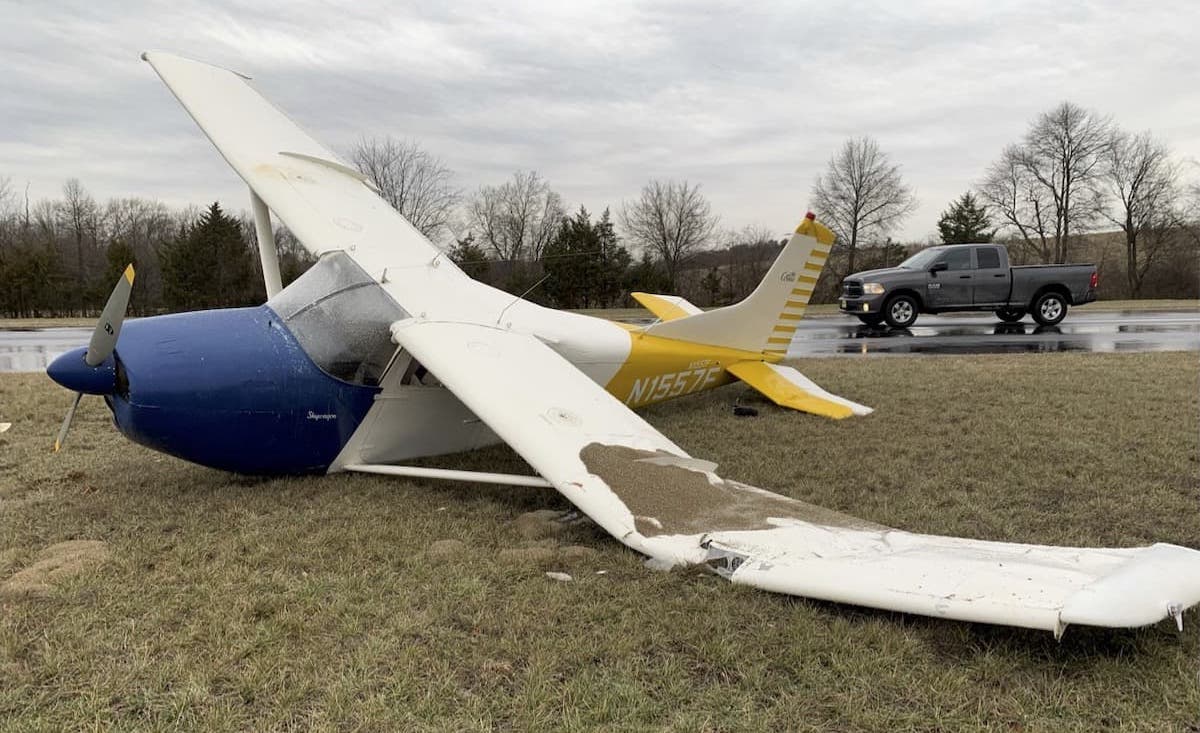 The pilot was practicing takeoffs and landings in the Cessna 185 at the airport in Laytonsville, Maryland.
After two uneventful circuits in the traffic pattern, he aligned the plane on Runway 8 for another takeoff. As he applied engine power, he used the right rudder to center the airplane on the runway.
About 50 feet into the takeoff roll, the airplane veered to the left. He applied right brake and right rudder, however the airplane became "momentarily airborne."
He reduced engine power and, as the airplane settled back onto the runway, it veered to the right. The pilot attempted to stop the airplane by applying the brakes, however, it continued off the right side of the runway, traveled through mud, and subsequently the left main landing gear collapsed.
The left wing, left elevator, and left horizontal stabilizer were substantially damaged in the accident.
An examination of the wreckage by an FAA inspector revealed that the airplane came to rest on the left side of the fuselage. The tailwheel attachment tube was separated from the empennage, but the tailwheel control cables remained attached.
Probable Cause: The failure of the tailwheel attachment tube during the takeoff roll, which resulted in a loss of directional control, a runway excursion, and the left main landing gear collapsing.
To download the final report. Click here. This will trigger a PDF download to your device.
This January 2020 accident report is provided by the National Transportation Safety Board. Published as an educational tool, it is intended to help pilots learn from the misfortunes of others.