Aviation Supplies & Academics has released the fifth edition of "The Complete Multi-Engine Pilot."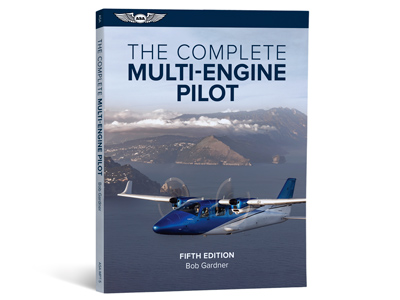 The latest edition of the textbook, written by Bob Gardner, includes a new chapter on energy management and information on obtaining a multi-engine rating and checking out in a new twin, according to ASA officials. An integrated flight and ground syllabus details the program for the rating and provides a sample written test, typical of the one used for new-aircraft checkouts.
The book also contains a library of FAA source material on multi-engine flight subjects.
The softcover book, which is priced at $24.95, will begin shipping in late January 2022. It is also available as an eBook for $19.95. You can get both in a bundle for $34.95. All are available for pre-order now.