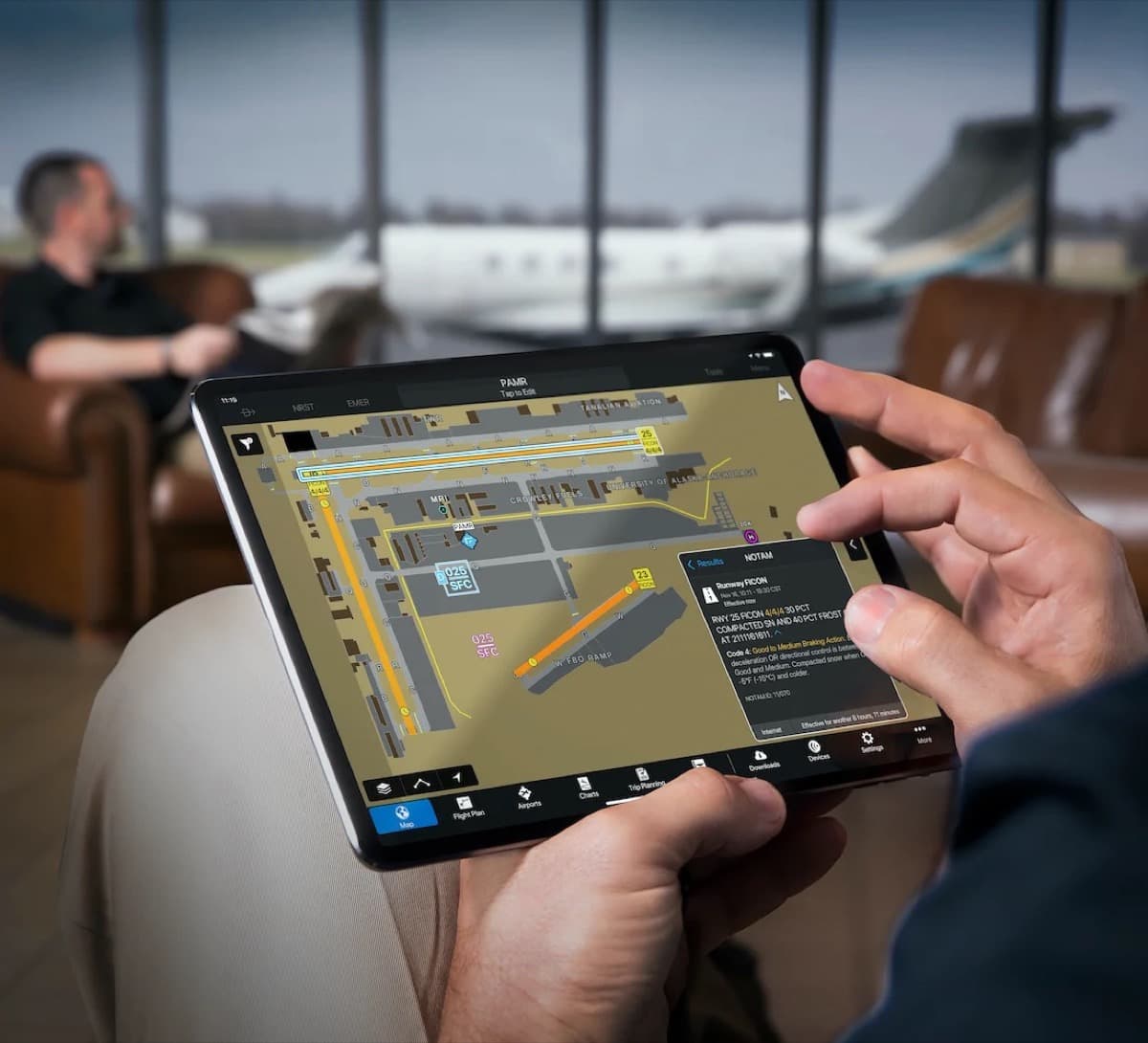 New features have been added to the Garmin Pilot app for iPad or iPhone, including expanded NOTAM display options for field condition (FICON) and fuel unavailable NOTAMs on the moving map, which can be also viewed on the redesigned Airport page.
The updated Airport page offers an improved layout and intuitive menus that provide easy access to airport information, including access to the most commonly reviewed facts and information about an airport, without having to access additional submenus, company officials note.
Field condition NOTAMs
When a FICON NOTAM is issued, Garmin Pilot now displays a badge at the end of the runway with the numeric value of the surface condition and braking action for each third of the runway — touchdown, midpoint, and rollout. Users can view a decoded description of the FICON code by using the radial menu to access the raw NOTAM and clicking on the info icon.
Fuel unavailable NOTAMs
Fuel unavailable NOTAMs are presented throughout Garmin Pilot, including in the fuel overlay on the dynamic map, the Airport page, and the SafeTaxi diagram, along with the NOTAM widget in split screen mode.
When fuel prices are enabled on the dynamic map, the fuel unavailable NOTAM is displayed as a badge with a red warning triangle and a strikethrough on the reported price. This makes it easy to identify airports where fuel is unavailable without individually reviewing NOTAMs for airports, Garmin officials said.
On the airport page, fuel unavailable NOTAMs can be viewed by tapping the warning banner displayed across the top of the page, as well as within the FBO tab.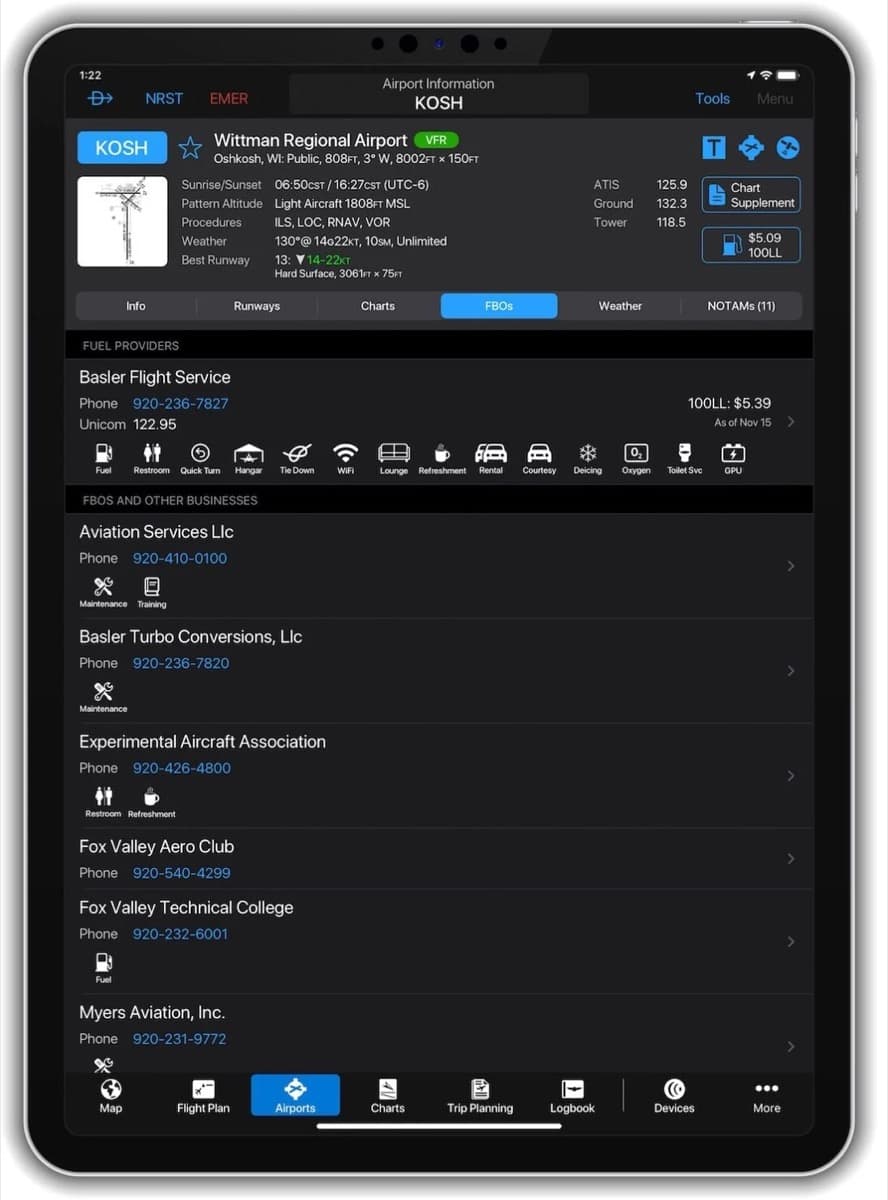 Airport page updates
The Airport page has been redesigned, with additional airport information added to the header, including the type of procedures available for the airport, weather conditions, and frequencies.
The new horizontal navigation bar simplifies the menu options: Information, runways, charts, FBOs, weather, and NOTAMs, company officials said. Within those options, a revised side-bar menu organizes information.
The FBO listings within the Airport page have also been enhanced to provide more information at a glance, and the FBO services are now displayed with icons.
FBO data has been substantially expanded outside the U.S., with more than 10,000 FBO listings added, officials said.
Additional enhancements
The latest update features additional enhancements, including:
The distance measuring tool now includes estimated time en route (ETE), fuel burn, and altitude for both directions of flight. It will also update the flight profile view with the area being measured.
Garmin Pilot now supports the Appareo Stratus 3 ADS-B receiver. When connected to a Stratus 3, Garmin Pilot can display ADS-B weather and traffic information, back-up attitude and GPS position.
The newest release of Garmin Pilot, version 10.6, is available immediately.
For new customers, Garmin Pilot is available in the Apple App Store as a free download for the first 30 days. After the 30-day trial period, customers can purchase an annual subscription starting at $79.99.